Offre d'emploi non disponible Cette offre d'emploi a expiré et aucune candidature ne peut y être soumise pour le moment.
Marketing Manager Philips Lighting Solutions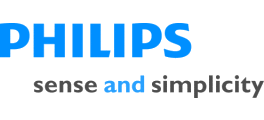 Réf. JB1783122

Compléter le questionnaire Joindre une lettre de motivation
Description du poste
Philips makes your life easier

Millions of people around the world are making their lives easier with Philips products, services and solutions. It can be lights that show us the way, medical equipment which gives a mother the first view of her unborn child or the TV that keeps a whole family excited. Together with us your thoughts and ideas will have a positive influence on people; Philips is there with you in your daily life. Philips' activities in Healthcare, Lifestyle and Technology are organized in three different sectors.

The Lighting sector, positioned as no.1 in global Lighting, employs approximately 55,000 people worldwide and operates in the business areas: Lamps, Luminaries, Lighting Electronics, OEM and LEDs, Automotive and Special Lighting. It maintains sales and service organizations in over 60 countries and runs manufacturing operations in several countries in Europe, America and Asia. The Middle East lighting organisation is a fast growing sales and marketing organisation. We are now expanding our Marketing Lighting team with a new key role.


The Marketing Manager Philips Lighting Solutions

• Maximizes sales & margins of Philips Lighting in Middle East

• Helps maximizing the Philips brand value in the region. Select and develop the best solutions and tools to support the local sales & the Philips brand within the PLS business

• Finds the right balance between possible synergies & needed dedication in the marketing approach within the PLS business

Your responsibilities are:

• Develop Market Knowledge and Generate Insights

• Generate relevant market research, identify industry trends, conduct competitive analysis, and translate this into actions.

• Assure the right balance between needs and interests of all customers and internal stakeholders

• Develop Marketing Strategy & deploy and implement for PLS

• Write, deploy, execute and drive Regional Marketing plans for PLS

• Plan, organize and facilitate the SP and the AOP process w.r.t. PLS

• Build, coach and inspire a world class Marketing team

• Set the marketing strategy / communication direction and channel approach aligned with the overall Lighting Strategy

• Execute M&S Plans

• Assist & support SC & Sales for the monthly update of product forecast, including smooth phasing in/out

• Drive Prod./Segment sales targets and initiate corrective marketing actions where needed (with sales mgt.)

• Assure best quality of local marketing activities and effective use of resources (people, budgets)

• Provide local sales support with development of sales plans and dedicated tools and training advises

• Optimize and manage the MarCom budget

• Establishes / improves clear marketing processes and marketing calender and assures disciplined execution accordingly

• Responsible for PLS marketing training program of marketeers & and advises sales managers on relevant training for salespeople

• Manage Business Relations

• Identifying new business opportunities and customer needs to ensure growth.
Compétences
We are looking for a:

Top marketing talent with proven leadership skills and a formal back-ground in business administration (courses / diplomas) and / or marketing. A self-starter with strong influencing skills and an ability to create "enrollment" by inspiring teams (internal and external) across boundaries to maximize value for Philips and its customers.


You have a solid understanding and experience in marketing fundamentals such as:

· Product Management Business Forecasting/planning (with knowledge about Pricing)Solid understanding of key marketing funnel elements (brand promise/insights/effective marketing plans)

· Extensive knowledge of marketing mix elements, along with experience in developing and implementing both category- and customer-specific marketing programs.

· Ability to interpret and analyze market research, trends, syndicated data and competitive analysis.

Your profile:

Evidence that you can lead change in an organization

Proven marketing successes that have lead to increase in Brand perception, customer satisfaction and sales increase.

Preferably experience in professional (B2B) Lighting, construction or service businesses related to lighting and a good network

Ability to relate to a large variety of stakeholders: architects, contractors and large end users such as real estate developers, municipalities, at different levels in their organizations.

Ability to understand the value based pricing, as well as selling propositions based on value added and lead teams to apply this.
Formation
Marketing, Business Studies
Détails du poste
Lieu de travail:

Dubaï, E.A.U.

Domaine de la société:

Autres

Type de la société:

Employeur (secteur privé)

Fonction:

Marketing

Date de démarrage:

Non spécifié

Statut d'emploi:

Temps plein

Type d'emploi:

CDI

Salaire mensuel:

Non spécifié

Management d'équipe:

Non

Nombre de postes à pourvoir:

1
Candidat préféré
Niveau de carrière:

Expérimenté

Années d'expérience:

Min: 3

Lieu de Résidence:

Non spécifié

Sexe:

Non spécifié

Nationalité:

Non spécifié

Diplôme:

Baccalauréat / Diplôme supérieur
A propos de la société
About Royal Philips Electronics
Royal Philips Electronics of the Netherlands (NYSE: PHG, AEX: PHI) is a diversified health and well-being company, focused on improving people's lives through timely innovations. As a world leader in healthcare, lifestyle and lighting, Philips integrates technologies and design into people-centric solutions, based on fundamental customer insights and the brand promise of "sense and simplicity." Headquartered in the Netherlands, Philips employs approximately 122,000 employees with sales and services in more than 100 countries worldwide. With sales of EUR 22.6 billion in 2011, the company is a market leader in cardiac care, acute care and home healthcare, energy efficient lighting solutions and new lighting applications, as well as lifestyle products for personal well-being with strong leadership positions in male shaving and grooming, portable entertainment and oral healthcare. News from Philips is located at www.philips.com/newscenter.
Réf. JB1783122

Compléter le questionnaire Joindre une lettre de motivation
---