Offre d'emploi non disponible Cette offre d'emploi a expiré et aucune candidature ne peut y être soumise pour le moment.
Office Admissions
Fournisseuse de Carrière Or

Cet employeur a obtenu le classement Fournisseuse de Carrière Or selon son historique d'embauche sur Bayt.com.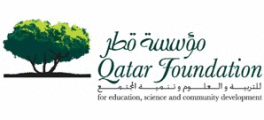 Réf. JB1814839

Compléter le questionnaire Joindre une lettre de motivation
Description du poste
Job Purpose:
This position is responsible for the coordination and administration of all admissions including outreach programs to recruit students.

The incumbent will also assist in the development of information programs and collaterals needed to inform, communicate and manage enquiries plus briefings to the students, parents and education community on all matters related to school admissions

Key Result Areas:
 Administration of student applications, registration and tracking process for QMA to include all student data relating to admissions, placement, registration and grades and the issuing of transcripts
 Administration of the OPI test for local and overseas applicants
 Assist in the preparation of the OPI results
 Updating of the school prospectus in English & Arabic
 Handle all the daily office tasks i.e. filing, correspondences between parents and different schools
 Meet with prospective parents and candidates
 Deal with all enquiries on admissions
 Provide information (including the development of brochures or all other necessary collaterals) to aid in communications with students, faculty and others regarding registration/admissions policies and procedures
 Administration and maintenance of an electronic database for all new applicants and existing students
 Manage the registration, scheduling of exam dates, correspondences with parents and schools and all other functions of the admissions office
 Coordinate with QMA/Finance regarding all billing matters
 Maintaining records/documentation of all students and opening files for prospective students and follow-up in order to make recommendations to the Admissions Committee
 Maintain files for withdrawals, historical repeat course action, add-drop subjects, incomplete grade assignments

Familiarize, understand and implement QF health, safety, and environment policy, procedures, legal regulations and objectives applicable to areas of responsibility. Ensures coordination with HSE department in implementing, monitoring and reviewing of HSE performance to ensure work under his/her control is performed in a safe, healthy and environmentally sound manner.
Compétences
 Bachelor's degree in a relevant discipline is required.
 Fluent in written and spoken English and Arabic languages
 Minimum 5 years of management experience in an educational administrative role including a record of progressive responsibility and authority in teaching and learning; administrative services or student services
 Proficient in the use of MS Office and knowledge of advanced computer applications including web tools
 Prior experience in the management of information systems, knowledge of statistics and proficiency in the use of student information and data systems is desirable
 Superior interpersonal, communication, team-building and leadership skills to work effectively, in a dynamic, cross cultural environment
 Excellent oral and written communication skills in English
 Expertise in applying specialized enrolment strategies such as new market development strategies, the use of the web in recruitment and proven ability to recruit both local and international students.
 Knowledge of the admissions processes, methods, policies and procedures.
Détails du poste
Lieu de travail:

Doha, Qatar

Domaine de la société:

Communauté/Services sociaux/et Bénévolat

Type de la société:

Employeur (secteur privé)

Fonction:

Administration

Date de démarrage:

Non spécifié

Statut d'emploi:

Temps plein

Type d'emploi:

CDI

Salaire mensuel:

Non spécifié

Management d'équipe:

Non spécifié

Nombre de postes à pourvoir:

1
Candidat préféré
Niveau de carrière:

Expérimenté

Années d'expérience:

Min: 5

Lieu de Résidence:

Non spécifié

Sexe:

Non spécifié

Nationalité:

Non spécifié

Diplôme:

Baccalauréat / Diplôme supérieur
A propos de la société
Qatar Foundation for Education, Science and Community Development is a private, chartered, nonprofit organization, founded in 1995 by His Highness Sheikh Hamad Bin Khalifa Al-Thani, Emir of Qatar. Guided by the principle that a nation's greatest resource is the potential of its people, Qatar Foundation aims to develop that potential through a network of centers devoted to progressive education, research and community welfare.
Réf. JB1814839

Compléter le questionnaire Joindre une lettre de motivation
---