Offre d'emploi non disponible Cette offre d'emploi a expiré et aucune candidature ne peut y être soumise pour le moment.
Operations Manager - Clearance & Freight | Alfa Egypt
Fournisseuse de Carrière Or

Cet employeur a obtenu le classement Fournisseuse de Carrière Or selon son historique d'embauche sur Bayt.com.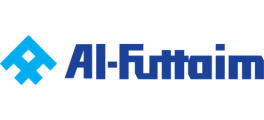 Réf. JB1814221

Compléter le questionnaire Joindre une lettre de motivation
Description du poste
About the Business:



Al-Futtaim's Retail Division holds a stable of world class brands operating in buoyant markets with huge growth prospects. Some of our brands are Marks & Spencer, Toys R Us, Ace, IKEA, Guess, Esprit, Plug-Ins as well as Robinsons with a range of smaller brands selected for their appeal to the markets in which we operate. We currently operate our Retail outlets across the GCC, Levant, Egypt and in South East Asia.
Alfa Egypt Trading Co is the Al-Futtaim Retail Divisions Egypt Operating Company. We have enjoyed phenomenal success throughout Egypt. We are in the final stages of outline planning for massive growth and need to prepare for the next phase of this program in Egypt.  

About the Job:


We are currently seeking to hire an Operations Manager - Clearance & Freight - Retail Logistics Shared Services,  to be based for our Egypt Operations; Reporting to the Logistics Manager of the Retail Division . As an Operations Manager - Clearance & Freight you will be responsible to ensure and oversee the clearance procedure of the entire product range imported into Egypt. Work as per the targets of lead time and cost parameters set by Retail Supply Chain Division and ensure smooth product flow.

Your key accountabilities will include:

* Clearance Lead time per shipment
* Clearance Costs per Shipment
* Reporting of Lead times / Clearance Costs per shipment
* Cost Reduction in Brokerage Services
* Exploring multiple avenues of efficient Brokerage Solutions

In addition you will be responsible for:

* Coordination with Members of Government and any other regulatory bodies such as GOIEC, Customs, Ministry of Trade, Economic Department etc. to get the brands registered, Products listed and provide smooth customs clearance procedure
* Ensure Timely feedback on Rules / Regulations to Brand Logistics teams / Retail Supply Chain Division as well in the head office.
* Work in advance to ensure timely clearance of the shipments in Pipeline
* Explore opportunities for easier / faster clearance of imports into country
* Explore multiple Customs Brokerage agents / Lab Testing Agencies for expediting the Clearance processes
* Management of Customs Duty paid accounts - Brand Wise
* Preparation/Issuance of Authorization/Import letters related to Customs procedures
* Accountable for management/monitoring of Brokerage houses service levels agreed brand wise
* Be aware of the latest rules and regulations, Work Closely for issuance / sourcing of Free Sale certificates, Certificates of Inspection / Certificate of Analysis/ Other documentation for beauty / cosmetics products Import clearance and Registration
* Coordination with Brand Logistics Teams to make them understand Documentation requirements for clearance of imports, Communicate the changes in Procedures related to Import on a timely basis
* Coordination with Finance department for providing all supporting data for analysis and vouchers for smooth payments - Also give inputs to Logistics Manager in Factor working which is to be submitted to Finance
* Coordinate with Logistics Manager to liaise with Principal Suppliers / Brand Logistics / Legal Consultants and Retail Supply Chain Division
Compétences
About You:


Suitable candidates should have the following skills and experience:
* A bachelor degree in Finance or Accounting or any related discipline
* At least 2-3 Years of Logistics / Operational experience, knowledge of Customs Clearance procedures in Egypt
* Excellent Communication
* Negotiation Skills
* MS Office and Computer Skills
* Proficiency in International Trade Terms, Agreements and Import / Export Documents
* Personal Leadership
* Teamwork

 

You must be based in Egypt and preferably an Egyptian National to be considered for this role
Détails du poste
Lieu de travail:

Egypte

Domaine de la société:

Grande distribution/Grossistes; Management

Type de la société:

Employeur (secteur privé)

Fonction:

Autre

Date de démarrage:

Non spécifié

Statut d'emploi:

Non spécifié

Type d'emploi:

CDI

Salaire mensuel:

Non spécifié

Management d'équipe:

Non

Nombre de postes à pourvoir:

1
Candidat préféré
Niveau de carrière:

Manager

Années d'expérience:

Non spécifié

Lieu de Résidence:

Non spécifié

Sexe:

Non spécifié

Nationalité:

Non spécifié

Diplôme:

Non spécifié
A propos de la société
Established in the 1930s as a trading business, Al-Futtaim is one of the most progressive regional business houses headquartered in Dubai, United Arab Emirates.

Structured into six divisions; automotive, retail, electronics, engineering and technology, real estate, financial services and general services, Al-Futtaim operates through more than 60 companies and maintains a decentralised approach, giving individual businesses flexibility and versatility to maintain a competitive stance.

Employing in excess of 20,000 people across the UAE, Bahrain, Kuwait, Qatar, Oman, Egypt, Syria, Pakistan, Singapore and Europe, this approach benefits employees, providing a clearly defined work culture where individuals are empowered with authority and responsibility for their work.

The success of Al-Futtaim is attributed to proactively managing change whilst upholding the values of integrity, service and social responsibility. The majority of businesses, built on a portfolio of world leading brands, dominate their sector.
Réf. JB1814221

Compléter le questionnaire Joindre une lettre de motivation
---