Offre d'emploi non disponible Cette offre d'emploi a expiré et aucune candidature ne peut y être soumise pour le moment.
Parts & Service Sales Representative/ مقدم مبيعات قطع الغيار و الخدمة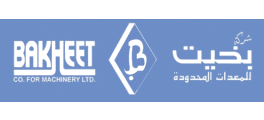 Réf. JB1828507

Compléter le questionnaire Joindre une lettre de motivation
Description du poste
Job Description:
Job Locations: Jeddah, Riyadh, Dammam, Abha & Madinah,

Dept:- Parts & Service Marketing

The main role of Parts and Service Sales Representativewould be to develop 'Key' customer relationship with the aim to sell spare parts, components and services. Possible candidates shall be based at different branches in the region and 90% of their time will be outside visiting customers for the following:

• To carry out inspections, resolving customer complaints, present quotations for repairs and parts sales, present contracts and special offer campaign for parts and customer care events.

• To visit allocated customers several times per year and prepare a call report for each visit and maintain log of all calls.

• To have an aptitude and skills towards selling company's parts and service products.

• To ensure that he fully understands the customers' account before visiting a customer and maintain and update the data base within the CRM system.

Role & responsibilities:

• To have a good communication / relationship and selling skills.
• To present himself in a clean and tidy manner at all times.
• To execute his daily assignments in a prompt and professional manner.
• To develop and maintain data base of all customer details (contacts, equipment locations, business contracts and other necessary information) which is placed in CRM system.
• To prepare reports against equipment inspections, present to customers and discuss repairs and parts requirements.
• To fully understand all company's productsand provide quality answers to all customers queries
• To promote company's products and services to maximize sales.
• To maintain a high work ethical standard at all times.
• To self-develop his capabilities and skills along with company development plans.
• To apply best practice processed and maintain professionalism.

Reporting: -

Direct reporting to Parts & Service Marketing Manager
Company Activity:Sales / Marketing of Construction Machineries

الوصف الوظيفي :
العمل ضمن اطار تسويق قطع الغيار و الخدمة و تحمل المقدم المسؤولية الوحيدة و هي تطوير العلاقات مع العملاء بهدف بيع قطع الغيار و المكونات و الخدمة, و تستند الوظيفة على 90% من وقت المقدم خارج المكتب لزيارة العملاء و اجراء عمليات التفتيش و حل مشاكل العملاء و الشكاوى و تقديم اقتباسات لتصليح و بيع قطع الغيار و تقديم قطع الاتصالات و حملات العروض الخاصة و فعاليات خدة العملاء . و يكون المقدم نحو استعداد تام لامتلاك المهارات الرياديه و التركيز تماما في مبيعات الشركة و منتجات قطع الغيار و الخدمة . ان يكون لديه معلومات كافية عن اساسيات معدات الدرجة الاولى نوع عمليات التفتيش, و نوع المعدات و نماذجها و معلومات قطع الغيار و معلومات النظام و مهارات المبيعات . العمل مباشرةً مع مدير تسويق قطع الغيار و الخدمة و سيخصص لـ مقدم مبيعات قطع الغيار و الخدمة قائمة العملاء الذي عليه زيارتهم.
الدور و المسؤوليات :
1- اكتساب مهارات الاتصال والعلاقاتو المبيعات .
2- ان يقدم الشركة للعملاء بطريقة لائقة و واضحة في كل مرة .
3- ان يضع العميل في المقدمة و الاستجابة لطلباتهم و احتياجاتهم بطريقة محترفة تتابع دائما باتصال للمجاملة و المعلومات الاخرى .
4- تطوير و محافظة قاعدة بيانات دقيقة لجميع العملاء شاملة التفاصيل التالية: - حجم الاسطول و مركزه, النقاط الرئيسيةو الاتصالات, اماكن المعدات, و العقود التجارية, والمعلومات الحيوية الاخرى الوجودة في نظام CRM
5- زيارة العملاء كما هو مفصل و متفق عليه في خطة الزيارة, تجهيز تقرير عن تفتيش المعدات, تقديمها للعملاء و مناقشة احتياجات قطع الغيار و التصليح .
6- الفهم الكامل لمنتجات للشركة و قطع الغيارو الثقة في الرد على العملاء بشكل احترافي و فهم طلبات العملاء و عند الحاجة تتقديم الاجابات من الخبراء .
7- تعزيز منتجات للشركة و خدماتها و البحث عن فرص لتضخيم المبيعات .
8- ان يكون ملما تماما مع منتجات السلع, و التسعير, و التخفيض, و التقيد بقوانين و اجراءات P&SM
9- المحافظة على المستوى العالي في العمل و المعيار الاخلاقي في كل الوقت .
10- تطوير نفسه و مهاراته ضمن خطة تطوير الشركة .
Compétences
• Good knowledge of MS Office
• Personal computer and analytical skills
• Highly motivated individual with strong communication and presentation skills
• Quality focused and results-oriented.
• Dealing people with professionalism
• Well-versed in efficient duty delegation
• Excellent motivation and entrepreneurial skills
• Good organization skills.

Experience:
Experience in the field of Parts and Service marketing of technical and engineering related items is desirable.
Training will be provided to become fully conversant of job

Nationality: preference will be given to Saudi Nationals

Qualifications:Recognized educational qualification with evidence of achieving high standards. Preference will be given to
persons with good experience and others with high
qualifications will be equally considered.

Language:Bilingual, Proficiency both in Written / Spoken
English and Arabic
Détails du poste
Lieu de travail:

Jeddah, Ar. Saoudite

Domaine de la société:

Industrie; Marketing; Grande distribution/Grossistes

Type de la société:

Employeur (secteur privé)

Fonction:

Ventes

Date de démarrage:

Non spécifié

Statut d'emploi:

Temps plein

Type d'emploi:

CDI

Salaire mensuel:

Non spécifié

Management d'équipe:

Oui

Nombre de postes à pourvoir:

10
Candidat préféré
Niveau de carrière:

Expérimenté

Années d'expérience:

Non spécifié

Lieu de Résidence:

Arabie Saoudite

Genre:

Homme

Diplôme:

Non spécifié
A propos de la société
Bakheet Co. since its inception in 1977 has sold and supported a wide variety of products to the Construction Machinery sectors of the Construction Industry as well as the Garage Equipment to the automotive sector within Saudi Arabia. Bakheet Co. through its eight branches, is a structured client focused operation that works with customers using its extensive field experience to provide Proper solutions offering a diverse, innovative, complementary range of quality products to satisfy the customers needs in a timely and economical manner. The company has developed into the perfect partner supported with a stable and experienced, skilled, multinational workforce to support its customers. The partnerships between Manufacturer, Dealer and End User as exclusive, dealers of quality European, Japanese, Scandinavian and Canadian produced Construction / Concrete Machinery,light construction equipment, Garage Equipment sectors of industry provide a diverse, innovative, range of quality complementary products with the required After Sales Support and Training commitment and is developing an internal ISO 9001 quality system. New applications are investigated regularly to give economic and efficient unique solutions never previously considered by the end user through a "Whole of Life" production / financial analysis. The company's core philosophy ensure the manufacturer and end user's interests are paramount and success depends on achieving superior results by ensuring staff have ongoing training in the appropriate product and personal development programs.
Bakheet successfully implements saudization plan that gives Saudis candidates the opportunity to learn, gain practical experience and capture different position within the company.
Réf. JB1828507

Compléter le questionnaire Joindre une lettre de motivation
---