Offre d'emploi non disponible Cette offre d'emploi a expiré et aucune candidature ne peut y être soumise pour le moment.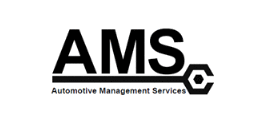 Réf. JB1793048

Compléter le questionnaire Joindre une lettre de motivation
Description du poste
Responsibilities:

Maintains a balanced inventory consistent with the requirements of the project.
Ensures that parts inventory is accurately recorded and captured on company systems, such as, but not limited to, SCMS, Helios, etc.
Establishes parts inventory levels and balances them for maximum turnover.
Monitors and adjusts inventory to minimize obsolescence.
Analyzes monthly expenses and inventory levels to maintain cost efficiency and optimal profitability.
Monitors and Controls the execution of stock order procedures to ensure adherence to company policies.
Established and maintains pricing parameters for suppliers.
Ensures that all returned or warranty parts are recorded to ensure full credit from suppliers if required.
Monitors and manages the purchasing of parts, supplies and materials.
Ensures a timely turnaround of parts requests throughout the project.
Monitors and Controls the adequate and timely supply of parts and materials throughout the project.
Co-ordinates and monitors the effective supply and delivery of parts to the end-user.
Ensures that the same high quality level of service provided to external customers is also provided to internal customers.
Ensures that all Purchase orders are accurately recorded and verified.
Ensures that invoices are aligned with initial purchase order.
Ensures that all purchases are properly accounted for before payment is made.
Coordinates a prompt, efficient, and timely flow of paperwork and reports.
Designs and implements effective systems to enhance the supply of parts to sites and customers.
Maintains a clean and orderly receiving ground and SCM area to promote a safe and professional working environment.
Provides administrative and technical direction to all parts personnel.
Analyzes departmental operations and storage layout and revises as needed for maximum effectiveness.
Actively seeks out new vendors, suppliers and manufactures and negotiate terms and pricing for greater cost efficiency.
Understands, keeps abreast of, and complies with federal, state, and local regulations that may affect parts sales.
Compiles accurate Daily, Weekly and Monthly reports as required.
Ensures that all Administrative Tasks within the Parts Department are managed effectively

Compétences
Requirements:

Possess an appropriate and relevant qualification (degree or diploma) from a recognized institution.
Must have at least 7 years' managerial experience in an Automotive Workshop Environment.
Possess a strong technical background and have excellent knowledge of effective quality control methods.
Possess a mature and conscientious approach to work.
High level of computer literacy is required.
Above average communication skills in English, both written and verbal.
Proven leadership skills in a diverse and multi-cultural environment.
Excellent English communication skills (verbal and written) are essential.
Be in possession of a clean criminal record and credit record.
Be in possession of a valid passport.
Be prepared to travel and work in post conflict environments.

Détails du poste
Lieu de travail:

Afghanistan

Domaine de la société:

Industrie automobile

Type de société:

Employeur (secteur privé)

Fonction:

Logistique

Statut d'emploi:

Temps plein

Type d'emploi:

CDI

Salaire mensuel:

Non spécifié

Nombre de postes à pourvoir:

3
Candidat préféré
Niveau de carrière:

Manager

Années d'expérience:

Min: 7

Lieu de résidence:

Afrique du Sud; Royaume Uni

Sexe:

Mâle

Nationalité:

Afrique du Sud; Royaume Uni

Diplôme:

Baccalauréat / Diplôme supérieur
A propos de la société
AMS provides superior, technically advanced Automotive Services and Solutions, to organizations and companies operating in developing and post-conflict countries. Our experience in repairing and maintaining a vast array of vehicle and equipment fleets is unrivaled.
Réf. JB1793048

Compléter le questionnaire Joindre une lettre de motivation
---