Offre d'emploi non disponible Cette offre d'emploi a expiré et aucune candidature ne peut y être soumise pour le moment.
Planning Engineer
Fournisseuse de Carrière Or

Cet employeur a obtenu le classement Fournisseuse de Carrière Or selon son historique d'embauche sur Bayt.com.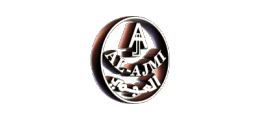 Réf. JB1570472

Compléter le questionnaire Joindre une lettre de motivation
Description du poste
- Re-programming of all new tenders activities on the basis of project managements after receipt the site.
- Programming all the new tenders' articles that were awarded to the company for the pre-implementation based on the information of the primary study of tender.
- Saving and compilation of all the daily reports for projects and handling information that was received from projects. Also put the necessary recommendations for it.
- Preparing a monthly report for each project showing the progress rate, the amount of resources that used and the costs for each article per project.
- Ensure the project completion within the specified duration.
- Making the necessary adjustments to the work program according to the new information during the implementation and identifying the necessary cash flow.
- Estimate the amount of resources used for each project at the end of work and compare it with what was planned in advance.
- Specify the actual productivity of the resources of each project resource after the end of work and compare it with what was planned in advance.
- Make a database for the company that contributes in pricing process and planning for future projects.
- Save and limit the actual resources needed for each activity per project as equipments, materials and labors.
Compétences
- Candidate must possess at least a Bachelor's / college degree, Engineering (civil) or equivalent.
- primavera programme is a must.
- Minimum 5 years experience in the same position.
- English written and spoken.
- Computer literate.
- Excellent communication skills.
- Preferable dealing with Oracle program.
Formation
Bachelor's Degree in a related discipline.
Détails du poste
Lieu de travail:

Riyad, Ar. Saoudite

Domaine de la société:

Construction; Planification; Ingénierie

Type de la société:

Employeur (secteur privé)

Fonction:

Ingénierie

Date de démarrage:

Non spécifié

Statut d'emploi:

Temps plein

Type d'emploi:

CDI

Salaire mensuel:

Non spécifié

Management d'équipe:

Non

Nombre de postes à pourvoir:

1
Candidat préféré
Niveau de carrière:

Expérimenté

Années d'expérience:

Min: 5

Lieu de Résidence:

Arabie Saoudite

Sexe:

Mâle

Diplôme:

Baccalauréat / Diplôme supérieur
A propos de la société
Abdul Ali Al-Ajmi Co. , has been conducting a successful operation during the last 21 years . Over and above securing and successfully executing different projects in support of Saudi Aramco, Ministry of Transportation, Saudi Coast Guard and other local business entities, Abdul Ali Al-Ajmi Co. is known for its specialization in the field of Road Construction and Maintenance which includes Mass Earth Moving, Site Preparation and Land Development which also includes the Underground Facilities. This is beside other activities that we are involved with such as Transportation and Construction.

Abdul Ali Al-Ajmi Co., has been recognized to be one of the major company's road constructions in the Eastern Province and other parts of the Kingdom of Saudi Arabia, maintenance projects for different government departments, ministries and the private sector this is in addition to the bridge constructions, the company is known to be one of the major supplier of Land service throughout the Kingdom in supporting its commitment and fulfilling its responsibilities towards its clients

Abdul Ali Al-Ajmi Co. owns several Asphalt batching plants, Crusher plants and Cement Batching plant with fully organized distributing centres.

Other major clients with whom Abdul Ali Al-Ajmi Co. is active in supporting their construction activities are Aramco Gulf Operation co. ltd.,Al-Khafji joint Operation, SCECO,Royal Commission and Government controlled industrial corporations and other non-government industrial entities.
Réf. JB1570472

Compléter le questionnaire Joindre une lettre de motivation
---