Offre d'emploi non disponible Cette offre d'emploi a expiré et aucune candidature ne peut y être soumise pour le moment.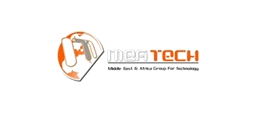 Réf. JB1785354

Compléter le questionnaire Joindre une lettre de motivation
Description du poste
- Apply technical experience and leadership in technical solutions direction, design and development (e.g., reliability, scalability, integrity, cost effectiveness, security, availability, ease of maintenance and operations etc.
- Prepare detailed architecture and design documentation suitable for implementation teams (System Architectural Specifications, Conceptual Diagrams, Environmental Diagrams and Specifications, etc.)
- Ensure disciplined, methodical and professional design process and documents are utilized on a consistent basis.
- Develop, establish and manage the architectural direction and governing policies.
- Liaison with OSS groups to ensure alignment, effective planning and hand-over.
- Provide technical support, input and direction as required.
- Influence and persuade the decision-making of management on technical issues, directions and timing.
- Responsive and decisive on adjusting our product architecture as customers' requirements, market conditions and technology evolve.
- Responsible for presentation, communication, interaction and technical negotiation with senior prospect/existing customer's staff.
- Ability to work effectively, provide guidance to team members and assume a leadership role for the team.
- Provide subject matter expertise to the project.
- Promotes and solicits ideas within presales teams.
- End-to-End Architecture.
- Responsible for the end to end architecture of assigned projects.

This includes all aspects of the technical design for the projects:
- Application Architecture
- Integration Architecture
- Solution Architecture
- Data Architecture
- Infrastructure Architecture
- Technical Leadership
- Responsible for the resolution of complex technical/design issues.
- Lead and participate in architectural reviews of software, infrastructure, data and other architectures.
- Work in partnership with program and project managers within the project.
- Responsible for communicating the architecture to different audiences.
- Responsible for the completeness of all project architectural and design documentation.
- Assist with development and implementation of processes, standards and best practices.
- Develop and maintain professional relations with all relevant stakeholders to ensure effective exchange of relevant data and information.
- Assist and guide the Junior SME & SoHo Presales engineers.
Compétences
Knowledge/Education:

- Candidate must have university degree, preferably with a technical or engineering focus and/or Engineering degree in optical, data communication or radio network.
- Candidate must possess CCDE or equivalent or higher level certification.
- Strong expertise and experience with projects involving Network Solutions, IP Telephony and Unified Communication & Security.
Relevant Experience & Skills:
- Must have 6+years experience in corporate consulting or professional services and hands-on technical Architectural sales support experience related to SME & SoHo.
- A firm understanding of data networks, wired optical networks, Security and Voice Solutions.
- Extensive experience in numerous areas of networking, including local and wide area networks (Ethernet, GPON, Microwave, Spanning Tree, MPLS and Routing Protocols - RIP, EIGRP, OSPF, BGP).
- Significant experience with coaching, mentoring and team building.
- Proven ability to communicate in both technical and business teams.
- Experience in designing and planning SME & SoHo solutions.
- Strong technical design and development skills to provide scalable, efficient solutions to complex business problems.
- Able to perform effective architecture reviews and inspections as required.
- Team Player with excellent communication skills both written and verbal.
- Successful at exercising judgment within defined procedures to determine appropriate action.
- Skill and interest in coaching, motivating and developing team members.
- Knowledge of best practices for network design.
- Expertise in designing and deploying communications networks.
- Ability to actively search for innovative solutions.
- Proven ability to work on multiple leads in a fast paced and results oriented environment.
- The job holder must have proven record of achievements.
- Bilingualism with English/Arabic is an asset.
- Customer focused with good interpersonal communication skills.
Cette offre d'emploi a été publiée dans les Spécialités suivantes:
Presales
Formation
Candidate must have university degree, preferably with a technical or engineering
Détails du poste
Lieu de travail:

Ar. Saoudite

Domaine de la société:

Télécommunications

Type de la société:

Employeur (secteur privé)

Fonction:

Ventes

Date de démarrage:

Non spécifié

Statut d'emploi:

Non spécifié

Type d'emploi:

Non spécifié

Salaire mensuel:

Non spécifié

Management d'équipe:

Non spécifié

Nombre de postes à pourvoir:

1
Candidat préféré
Niveau de carrière:

Expérimenté

Années d'expérience:

Non spécifié

Lieu de Résidence:

Arabie Saoudite

Sexe:

Mâle

Diplôme:

Baccalauréat / Diplôme supérieur
A propos de la société
Middle East & Africa for Technology" as one of the top leading companies in providing outsourcing, recruitment, pay rolling, government relations, logistics services in KSA market & Middle East as we are distinguished from others with all what is required and desired like prompt pluperfects, commitment of time terms, professional follow up as well as strongest relations with governmental and private related parties.
The principals of MEATECH share equally in the ownership. Although each partner has different strengths with the project support services field, cross training is a very important that each can handle every aspect of the business, especially in the start-up years. As the company grows and adds staff, the principals will diversify into other equally strategic positions.
Réf. JB1785354

Compléter le questionnaire Joindre une lettre de motivation
---