Offre d'emploi non disponible Cette offre d'emploi a expiré et aucune candidature ne peut y être soumise pour le moment.
Procurement Business Manager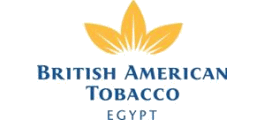 Réf. JB1797099

Compléter le questionnaire Joindre une lettre de motivation
Description du poste
Business
•To manage the customer relationship and all aspects of procurement related customer service for their appointed end market.
•To understand customer/business unit requirements including their business goals, targets, initiatives, directions and supplier performance requirements for their appointed end market.
•To manage the local customer relationship for those categories being managed at end market level, shaping demand and compliance where appropriate.
•To build solid preferred supplier base and maintain up to date rate cards.
•To deliver end market contracts in conjunction with Legal
•To ensure all contracts are agreed with the relevant business owner.
•To drive smart spend management initiatives within the business
•To collate all relevant end market business unit procurement requirements, providing the necessary information to ensure robust planning, budget and target setting.


Leadership
•To own the relationship between procurement and its customers at end market level.
•To challenge demand and requirements and manage customer expectations to ensure compliance and drive continuous improvement.
•To communicate appropriate supply chain and procurement messages regarding strategies, process and policies to customers, and ensure compliance while creating a common understanding of each others goals and targets.
•Responsible for approving supplier selection for categories managed at end market level.

Management
•Responsible for implementing global and geographic category strategies and sourcing plans at end market level.
•To ensure the business is compliant with procurement policy and actively manage any compliance issues.
•To use a consistent approach using the agreed global policies, standards and platforms in all day to day tasks. This may include developing internal SLA's and monitoring against this performance.
•To mitigate BAT's exposure to service delivery and commercial risk through the delivery of robust end-market contracts and the management of the business relationship.
•Efficiently drive and introcduce supplier management intiative at end market with effective performance management plans

Relationship
•To build strong multi-level business relationships with end market customers. To know who their key customer stakeholders are, and to ensure an appropriate plan and approach is in place for each area/function.
•To manage any conflicting requirements between customer and procurement at end market level and escalating where appropriate

Innovation
•To determine the scope, scale and impact of any new products or services required by the customer. To communicate these requirements to the relevant Category Manager where appropriate or to amend end market strategies and contracts as required to meet the customer needs.
•To communicate to the customer any new and innovative developments highlighted through Procurement stakeholders (e.g. by the Geographic Procurement Account Manager) and relay any feedback on the use or development of these new products or services back to procurement for further action.
Compétences
•Good influencing and facilitation skills to act as the interface between end market business units and procurement balancing the optimum delivery of customer requirements with the need to adhere to a global approach
•Experienced in the sourcing process including negotiation and contracts placement
•Understanding of financial evaluation and interpretation of supplier's records and their key cost and business drivers.
•Experience in managing projects, especially to execute category and sourcing strategies at end market level.
•Sound knowledge of corporate regulations and local legislation to ensure the creation of effective commercial contracts.
•Knowledge of the procurement processes, platforms and policies
•Ability to handle multiple tasks within tight deadlines.
•Strong ability to manage projects independently with minimum supervision.
•Strong and effective communication skills

Qualifications & Training
•Educated to degree level or equivalent in a relevant business discipline
•Fluency in English is mandatory
•3-5 years of experience in sourcing and/or Procurement related role
Détails du poste
Lieu de travail:

Alger, Algérie

Domaine de la société:

Produits de grande consommation

Type de la société:

Employeur (secteur privé)

Fonction:

Achats

Date de démarrage:

2012-07-01

Statut d'emploi:

Temps plein

Type d'emploi:

CDI

Salaire mensuel:

Non spécifié

Management d'équipe:

Oui

Nombre de postes à pourvoir:

1
Candidat préféré
Niveau de carrière:

Expérimenté

Années d'expérience:

Min: 3 Max: 7

Lieu de Résidence:

Algérie

Genre:

Non spécifié

Nationalité:

Algérie

Diplôme:

Baccalauréat / Diplôme supérieur
Réf. JB1797099

Compléter le questionnaire Joindre une lettre de motivation
---