Offre d'emploi non disponible Cette offre d'emploi a expiré et aucune candidature ne peut y être soumise pour le moment.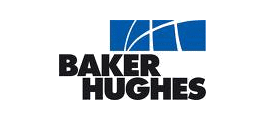 Réf. JB1807730

Compléter le questionnaire Joindre une lettre de motivation
Description du poste
"This is a unique experience within Baker Hughes -to be exposed to all our own product lines as well as all third parties in a drilling and/or workover operation. We are acting as the operator that sees the 'big picture' of the complete project, but similarly is responsible for the turnkey risk of delivering the wells safely, on time and within budget."- Paul- Business Development Manager

Are you entrepreneurial? If the idea of building a business and working with like minded well construction professionals appeals to you, this is a great opportunity to do just that.As we grow and expand our Integrated Operations activity, we are looking for ambitious engineers with international experience to manage the complex and multi-faceted activities of drilling projects and contracts, from start-up to completion. Here's your chance to manage high profile global projects and enhance your career.

In this role you'll be expected to plan and develop systems and procedures, drive project delivery and to improve the operating quality and efficiency of the project while handling contractual issues - ensuring customer attention and satisfaction. You'll need to have proven leadership, supervision, people and customer relationship building abilities, and be able to succeed in a fast-paced, dynamically changing organization.
Compétences
This position requires a Bachelor's degree in engineering or related subject; Master's degree a plus. You will also need substantial international oil industry experience, with good knowledge of well construction, downhole drilling technologies, contractor management, interface management skills and the operational logistic support requirements of drilling operations. Critical to success are excellent communication skills, a collaborative team approach, multi-tasking and the ability to work in complex environments.
If you're ready to take on the challenge and responsibilities of running a multi-rig drilling project, we'd like to hear from you.


Integrated Operations is a driving force for growth within Baker Hughes, a global oilfield service company with over 58,000 employees working in 80 countries. We have more than 100 years of expertise in providing technological innovations to the energy industry. Integrated Operations delivers a full spectrum of solutions to clients across the globe, and the key to its success is the people who make up the Integrated Operations team. We seek talented people from across the world to complement our expert teams in well design, planning, performance management, and fit for purpose drilling, evaluation, completion and production services.
Détails du poste
Lieu de travail:

Dubaï, E.A.U.

Domaine de la société:

Pétrole

Type de la société:

Employeur (secteur privé)

Fonction:

Gestion

Date de démarrage:

Non spécifié

Statut d'emploi:

Non spécifié

Type d'emploi:

Non spécifié

Salaire mensuel:

Non spécifié

Management d'équipe:

Non spécifié

Nombre de postes à pourvoir:

1
Candidat préféré
Niveau de carrière:

Manager

Années d'expérience:

Non spécifié

Lieu de Résidence:

Non spécifié

Sexe:

Non spécifié

Nationalité:

Non spécifié

Diplôme:

Non spécifié
A propos de la société
Baker Hughes serves the worldwide oil and natural gas industry with reservoir consulting and products and services for drilling, formation evaluation, completion and production. We are a leading provider for high-performance technology that creates value from oil and gas reservoirs. Virtually every product and service we provide is designed to lower costs, reduce risk or improve productivity during activities directly related to hydrocarbon extraction, advancing reservoir performance. Baker Hughes operates in over 90 countries serving independent, international and national oil companies. Our service network is organized into 23 Geomarkets operating in 9 regions and 2 hemispheres. Region and Geomarket management teams work to understand customer needs and coordinate delivery of individual products and comprehensive service solutions that include the right Baker Hughes technologies for the project.

Baker Hughes is an Equal Employment Affirmative Action Employer.
Réf. JB1807730

Compléter le questionnaire Joindre une lettre de motivation
---