Offre d'emploi non disponible Cette offre d'emploi a expiré et aucune candidature ne peut y être soumise pour le moment.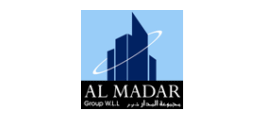 Réf. JB1835857

Compléter le questionnaire Joindre une lettre de motivation
Description du poste
Responsibilities:

1. Execute works activities as per Al Madar's approved QA/QC plan.
2. Perform safety instruction as prescribed by Al Madar safety manuals.
3. Receive approved quality objectives from DGM after valuable inputs from your side for requirement of resources and decisions.
4. Depth Study of drawings, specifications and provide technical clearance to subordinates such as site engineers / site foremen
5. Follow up with consultant for material / subcontractors submittals and approval on time in coordination with main office QA/QC section
6. Follow up with consultant/client as well DGM for any clearance prior to stoppage of works
7. Contact with government survey department for exact property point as per drawing.
8. Timely submission of clarification if found any variance with drawings and actual site condition
9. Produce sufficient data for Variation Orders and timely communicate to client in coordination with DGM / Estimation section
10. Timely submission of invoices and follow up with consultant for approval up to release of money compliance with cash flow prescribe by planning section
11. Define the project materials, man power and equipments needed to finish the works on time without delays
12. Ensure the latest drawing issued to site and previous "VOID" according to ISO 9001:2000
13. Ensure non-conformity issued after rejection of any materials
14. Proceed Internal supply Orders (ISO) at least before 1 week from the date of material needs and forwarded it to the Main Office for approval. (urgent requests shall not exceeds 15 % of total requests)
15. Follow up with purchasing until finalization of requested ISO and items delivery, and report any delay to the DGM as needed.
16. Follow up with subcontractor for delivery of material on time.
17. Make sure that all the monitoring/measuring equipments used in the Project are calibrated as mentioned in the approved procedure.
18. Make sure that all employees in the project are following the safety requirements as per the Al Madar's Safety Policy.
19. Initiate the Fast Accident Report immediately when any accident/incident noticed, and then forward it to the Safety Officer, Administration and Personnel Dept. Manager and Deputy General Manager.
20. Make sure that the housekeeping issues were implemented in different locations in the site.
21. Attend the weekly management meeting and follow up the action assigned on the specified dates without any delays.
22. Attend the periodic meetings with the Client/Consultant as required from their side and keep minutes of meeting.
23. Governance and oversight of all project activities and assigned work responsibilities to site engineers and foremen.
24. Take proactive leadership role to improve process improvement programs in all areas of project delivery and management.
25. Mentoring of works execution in terms of quality required and scheduled time.
26. Ensure that the project addressed overall objectives and program executed on time without waste and delay
27. Prepare recovery schedule to meet the original plan if delay founds
28. Ensure subcontractors payment forwarded on timely manner considering sufficient safety margin (i.e. retention of money)
29. Conduct evaluation of subcontractors who completed the assigned task not late by 2 weeks using prescribed formats ISO 9001:2000
30. Immediate Forward any evaluation to purchasing in order to aware subcontractors/suppliers performance for further corrective actions.
31. Coordinate with the Main Store and Purchasing for material order and delivery on site.
32. Supervise the Project staff (as mentioned in the project organizational chart) and make sure that all of them are executing works in accordance to the Job description.
33. Train and transmit project Quality Policy and its deadline to all executive staffs such as site engineer, site foremen
34. Performs any other duties assigned by DGM.
Compétences
Expected Deliveries:

1. Production of Progress following schedule (internal) issued by Planning
2. Construction of proposed project compliance with government's property line and construction drawings.
3. Timely approval of materials, subcontractors as well shop drawings
4. Timely delivery of materials with required quantity and minimum % of wastage
5. Submission of requirement schedule to main office with sufficient work days
6. Clarification and approval of any specifications from consultant on time
7. Submission of invoice on time compliance with cash flow issued by planning
8. Identification of variation and communication on time to client/ DGM/estimation
9. Release of payment to subcontractors/suppliers on time which enable them to deliver services and materials on time
10. Retain sufficient money as retention from suspected subcontractors to recover further complication on jobs
11. Generation of sufficient data for further justification as well records
12. Operation of site without any stoppage, strikes as well delay.

Job Requirements:

1. Bachelor's Degree, Post Graduate Diploma or Professional Degree in Engineering (Civil) or equivalent.
2. Experience more than 10-12 years in Construction field.
3. Required language(s): Arabic, English.
4. Strong leadership qualities.
Détails du poste
Lieu de travail:

Doha, Qatar

Domaine de la société:

Construction/Génie civil

Type de la société:

Employeur (secteur privé)

Fonction:

Ingénierie

Date de démarrage:

Non spécifié

Statut d'emploi:

Temps plein

Type d'emploi:

CDI

Salaire mensuel:

Non spécifié

Management d'équipe:

Oui

Nombre de postes à pourvoir:

2
Candidat préféré
Niveau de carrière:

Manager

Années d'expérience:

Min: 5

Lieu de Résidence:

Qatar

Sexe:

Mâle

Nationalité:

Non spécifié

Diplôme:

Baccalauréat / Diplôme supérieur
A propos de la société
Al Madar Holding W.l.l. is a Qatari based Property Development Company with over 20 years of experience and a formidable reputation for quality and service incorporation cutting edge architectural designs and build of Landmarks in Commercial Office Towers, Residential Tower Apartments, Hotels and Land Developments including Joint Ventures. There is over 2000 staff operating in the region. The Group has handed over more than 130 buildings in the region. Originally formed in 1992 Al Madar Group are involved in a whole range of activities including Al Madar Contracting, Engineering and Marine development works.

Our values of dynamism, stability, direction and dedication demonstrate our commitment to high quality technology thereby ensuring our valued reputation and renowned name continue to be a symbol of quality and success.

Al Madar Holding has been approved by Lloyd's Registrar for Quality Assurance to the following Quality Management System Standards.
Réf. JB1835857

Compléter le questionnaire Joindre une lettre de motivation
---