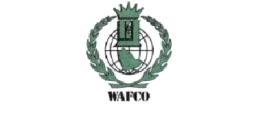 Date de publication: 2013/04/09 06:17:56
Réf. JB1836115

Compléter le questionnaire Joindre une lettre de motivation
Description du poste
SUMMARY OF FUNCTIONS:

The role of this position is to plan and executes the construction of warehouses and branches and ensure that projects are constructed according to schedule, within budgetary guidelines and quality standards.

ESSENTIAL DUTIES AND RESPONSIBILITIES
1. Oversees the construction projects through all the phases.
2. Performs a key role in project planning, budgeting, and identification of resources needed.
3. Ensures that construction activities are performed according to pre-determined schedule.
4. Constructs and manages the project plans and makes revisions when needed.
5. Communicates effectively with the engineers who are responsible for completing the project's phases.
6. Coordinates the efforts of all parties involved in the project.
7. Maintains strict adherence to the budgetary guidelines, quality and safety standards.
8. Inspects daily the construction sites.
9. Ensures that all projects' documents are complete.
10. Identifies the elements of project design and construction likely to give rise to disputes and claims.
11. Reviews the deliverables prepared by the team before presenting them to owner.
12. Provides construction cost estimation and reviews throughout the design.
13. Approves the subcontractor bidders list and the selected subcontractors.
14. Starts construction on each of the project components as soon as that particular portion of the design is completed and bids are received for that portion.
15. Directs buying materials from local/ international manufacturers.
16. Assembles a bill of quantities.
17. Provides adequate breakdown and definition of work parts.
18. Reports and provides good quantity surveys to the project owner.
19. Defines designs sufficiently to estimate quantities of units.
20. Evaluates the total bid price for potential quantity variations using quantity sensitive analysis of unit prices.


ORGANIZATIONAL RELATIONSHIPS
Reports to: General Manager.
Supervises: Project Manager Assistant.
Internal Contacts: Department head managers
External Contacts: SuppliersConsultant, clients.
Compétences
QUALIFICATIONS
• Bachelor degree in Civil/ Arcitectural Engineering.
• 7-10 years working experience in a similar position.
REQUIRED SKILLS
• Excellent oral and written communication skills in English and Arabic.
• Ability to plan and allocate resources.
• Client management skills.
• Excellent leadership and motivation skills
• Effective time management skills.
• Decision-making skills.
• Ability to work under pressure and work with deadline.
• Excellent skills in Primavera application.

PHYSICAL DEMANDS
Ability to communicate orally with management and other co-workers is crucial. Regular use of the telephone and e-mail for communication is essential. The ability to operate under solid pressure and meet tight deadlines. Extended periods of sitting and extensive work at a computer monitor is common. Ability to travel extensively across the construction sites.

WORK ENVIRONMENT
The job is performed in a mixture environment of indoors in a traditional office and outdoors in the construction sites.
Formation
Bachelor degree in Civil/ Arcitectural Engineering.
Détails du poste
Lieu de travail:

Jeddah, Ar. Saoudite

Domaine de la société:

Produits de grande consommation; Construction/Génie civil

Type de la société:

Employeur (secteur privé)

Fonction:

Gestion

Date de démarrage:

Non spécifié

Statut d'emploi:

Temps plein

Type d'emploi:

CDI

Salaire mensuel:

Non spécifié

Management d'équipe:

Oui

Nombre de postes à pourvoir:

1
Candidat préféré
Niveau de carrière:

Manager

Années d'expérience:

Min: 7

Lieu de Résidence:

Arabie Saoudite

Genre:

Non spécifié

Diplôme:

Baccalauréat / Diplôme supérieur
A propos de la société
Al Kabli Trading Co. Ltd. Established since 1966 and grown to be one of the largest and well known importers and distributors in the field of Foodstuff and Confectionaries here in Saudi Arabia. Our head office is based in Jeddah and we have 10 independent branches covering Saudi Arabia's major cities like Jeddah, Riyadh, Dammam, Makkah Al-Mukarrama, Al-Madinah Al-Munawarrah, Taif, Khames Mushait, Jizan, Tabouk, Qassim and 7 sub-branches - Al-Baha, Najran, Hail, Hufhuf, Hafer Al-Batim, Yanbu, and Southwest Coast.
Date de publication: 2013/04/09 06:17:56
Réf. JB1836115

Compléter le questionnaire Joindre une lettre de motivation
---