Offre d'emploi non disponible Cette offre d'emploi a expiré et aucune candidature ne peut y être soumise pour le moment.
Quality Assurance Engineer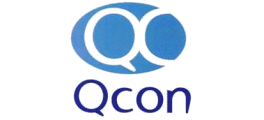 Réf. JB1753653

Compléter le questionnaire Joindre une lettre de motivation
Description du poste
Prepare and plans Internal Quality Audit Programs.
Conduct of Internal Quality Audit and Inspection to assure proper implementation of Quality Management System, contract specification and ISO standard.
Conduct inspection and verification on the implementation of correction and corrective action on noted nonconformities and observations during audit.
Conduct in-process and final inspection, review of documentation prior to client inspection.
Prepare and review project quality and quality procedures.
Conduct quality audit and pre-assessment / qualification on suppliers and subcontractors.
Conduct procedure and ISO 9001:2000 orientation.
In charge in maintaining quality records and document control.
Review and audit close-out packages to assure completeness and traceability of pertinent document and records as required for client turn-over.
Liaise with Client and Third Party Audit.
Provide QA inputs to tenders.
Assist in the establishment, development, implementation and maintenance of OHSMS, EMS and ASME product stamps.
Attend to quality issues and representative for quality meetings.
Prepare input data for QMS management review.

Compétences
5 years involved with the development, implementation and auditing of certified QMS (Quality Management Systems) based upon ISO standards as applied to the oil and gas construction industry.

Experience of internal quality auditing, external would be an added advantage. Experience in maintaining company and project audit schedules. Should have experience in Delivery of QMS training sessions.

Candidate must have excellent communication skills in English language – Speak, write & read. Shall be skilled to use PC and to be working on MS Office .

Détails du poste
Lieu de travail:

Doha, Qatar

Domaine de la société:

Pétrole; Construction; Ingénierie

Type de la société:

Employeur (secteur privé)

Fonction:

Contrôle qualité

Statut d'emploi:

Temps plein

Type d'emploi:

CDI

Salaire mensuel:

Non spécifié

Nombre de postes à pourvoir:

2
Candidat préféré
Niveau de carrière:

Expérimenté

Années d'expérience:

Min: 5 Max: 10

Lieu de Résidence:

Non spécifié

Genre:

Mâle

Nationalité:

Non spécifié

Diplôme:

Baccalauréat / Diplôme supérieur
A propos de la société
Qcon is the leading Oil & Gas EPC & Maintenance contractor compa¬ny in the Sate of Qatar. Specializing in Oil & Gas projects and plant maintenance services. Qcon offers Project Management, Engineering, Procurement, Construction and Maintenance Services for the Oil & Gas, Petrochemical, Fertilizer, Power plants and other industrial infrastructure sectors. QCON also has dedicated facilities to carry out Qcon's capabilities include onshore and offshore fabrication, erecting and installation of steel structures, piping, cryogenic (LNG) and ambient storage tanks, pressure vessels, modular skids, Fabrication of jackets, topsides including load-out and offshore hook-up. Qcon is experienced in simultaneous operations (Work in live plants) and executed numerous offshore/onshore plant turnarounds/shutdown and de-bottlenecking projects Qcon has in-house multidiscipline construction capabilities such as: - Mechanical - Electrical - Instrumentation - Civil By the pursuit of the highest standards in engineering and quality construction workmanship, Q CON has an excellent reputation as one of the foremost construction companies in Qatar offering a wide range of services
Réf. JB1753653

Compléter le questionnaire Joindre une lettre de motivation
---