Offre d'emploi non disponible Cette offre d'emploi a expiré et aucune candidature ne peut y être soumise pour le moment.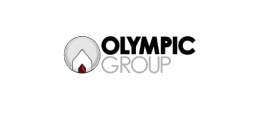 Réf. JB1429380

Compléter le questionnaire Joindre une lettre de motivation
Description du poste
•Direct, Manage and lead the Q.C staff engaged in Inspection and testing activities.
•Set up Quality control objectives on annual bases.
•Interpret quality control philosophy and concept of product quality to key personnel in the organization.
• Interact with suppliers to improve their performance and to be sure of their supply conformity.
• Lead and direct applying the statistical tools for analyzing product related inspection and / or testing data
• Establish a complete and detailed Quality Control plan for all products.
•Coordinate with production manager and other interested parties to prevent or minimize the cause of product defect.
•Create, document, maintain and implement the inspection and or test criteria.
•Oversee and supervise all inspection and test activities and related activities throughout production cycle.
•Direct & Manage, Supervise all laboratories activities including inspections, Testing, Design Validation, Calibration, and Test Methods & Infrastructure.
• Implement the requirement of quality management system ISO 9001-2008 and model of excellence requirement. And implement the requirement of the environmental management system ISO 14001-2004 or equivalent as well OHSAS 18001-2007.

Compétences
Good back ground of quality management system ISO 9001 - 2008 .
Fluent in English language - Literal in using MS-Office application.
Problem solving techniques - Decision making.
Leadership -Team work - Effective Communication.
Working with Discipline - Presentation skills - Report Writing.
Objective oriented.

Formation
BSC Engineering (Mechanical or Electrical ) or BSC science

Détails du poste
Lieu de travail:

Le Caire, Egypte

Domaine de la société:

Fabrication et Production

Type de la société:

Employeur (secteur privé)

Fonction:

Contrôle qualité

Date de démarrage:

Non spécifié

Statut d'emploi:

Temps plein

Type d'emploi:

CDI

Salaire mensuel:

Non spécifié

Management d'équipe:

Oui

Nombre de postes à pourvoir:

1
Candidat préféré
Niveau de carrière:

Manager

Années d'expérience:

Min: 5

Lieu de Résidence:

Egypte

Genre:

Mâle

Nationalité:

Egypte

Diplôme:

Baccalauréat / Diplôme supérieur
A propos de la société
Olympic Group (OG) is the market leader and pioneer in the white goods industry in the Egyptian market and the region, with strong vertically and horizontally integrated operations. While the company traces its roots back to the 20s of the last century, OG was established in 1995 as a holding company that overlooks a number of closely related subsidiaries engaged in the manufacturing and trading of household appliances, consumer electronics and related industries.

Olympic Group capitalized on a diverse history and expertise to further expand in the whole region. Driven by the need for a top-notch competent product, Olympic Group has undergone horizontal and vertical growth.
In other words, a wider range of products has been introduced and quality standards have been maximized to prime effectiveness. Due to its expertise, maturity and diagnostic understanding of the Egyptian market, Olympic Group long history is enriched with all kinds of encounters and has managed to stand unsurpassed among other economic structures in the region.

The core activities of the company are supported with the after sales service available through the largest and most effective specialized 45 centers geographically spread throughout the country serving our customers 7 days a week. Also we serve our customers through a state of the art call center with more than 100 highly trained agents.

For more information about Olympic Group Products please visit our website: www.olympicgroup.com

Réf. JB1429380

Compléter le questionnaire Joindre une lettre de motivation
---