Offre d'emploi non disponible Cette offre d'emploi a expiré et aucune candidature ne peut y être soumise pour le moment.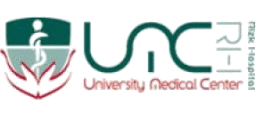 Réf. JB1821256

Compléter le questionnaire Joindre une lettre de motivation
Description du poste
Perform the various technical operations of Radiology, with a particular focus on Mammography

DUTIES & RESPONSIBILITIES (including but not limited to):

Greets patient & explains mammographic procedure to patient.

Review patient's medical history prior to performing procedure.

Take x-ray exposures of patient following protocol for intensity of radiation & time of exposure.

Process films & inspects images to confirm that images meet requirements of radiologist.

Maintain equipment & examination room, stores film, & keeps inventory of related supplies.

Prepare patient files showing such information as patient's name, date of x-ray, referring physician, & number of exposures.
Review and evaluate film or image recording plate to determine if images are satisfactory for diagnostic purposes.
Use radiation safety measures and protection devices to comply with government regulations and to ensure safety of patients and staff.

Perform other related duties as directed.
Compétences
• Problem solving skills
• Able to adapt quickly, and prioritize
• Willingness to learn new techniques and procedures
• PACS-RIS knowledge is a plus
• Effective verbal, written and listening communications skills
• Fluent in English, French is a plus
• High level of accuracy
• Good computer skills
• Stress management skills
• Excellent interpersonal skills
• Flexible
• Team worker
Formation
Radiology Technologist diploma
Détails du poste
Lieu de travail:

Beyrouth, Liban

Domaine de la société:

Services de santé, autres

Type de la société:

Employeur (secteur privé)

Fonction:

Services d'assistance

Date de démarrage:

Non spécifié

Statut d'emploi:

Temps plein

Type d'emploi:

CDI

Salaire mensuel:

Non spécifié

Management d'équipe:

Non spécifié

Nombre de postes à pourvoir:

1
Candidat préféré
Niveau de carrière:

Expérimenté

Années d'expérience:

Min: 2

Lieu de Résidence:

Liban

Sexe:

Non spécifié

Nationalité:

Liban

Diplôme:

Certificat / Diplôme
A propos de la société
For the past 85 years, the University Medical Center - Rizk Hospital (UMC-RH) has been dedicated to fostering and advancing the health of humankind. The hospital has evolved through its history in becoming more comprehensive with its services, facilities and offerings; continuously developing with the core purpose of humanizing medicine.

Dr. Rizk Clinic, recently known as UMC-RH, was first established by Dr. Toufic Ibrahim Rizk (1892-1983) in 1925 as a private family-owned clinic. His dream however, was to contribute to the medical development of Lebanon by founding a modern private medical center equipped with state-of-the-art medical facilities and employing innovative surgical techniques.

In 1987, despite internal tensions, violence, and the clinic's geographic location on the green-line of demarcation, a second building was constructed and became fully operational (Building

Ten years later, in 1997, an expansion project was implemented with the addition of two new Buildings (C) and (D); increasing the hospital's overall accommodation capacity. These newly established buildings provided a spacious environment, facilitating an effective distribution of services for several different functions and activities within the hospital. During the same year, Rizk Hospital inaugurated a 10,000 square meter underground parking garage, offering access to 350 parking spots. In 2002, a heliport built on the roof of Building D became operational.

On June 30, 2009, The Rizk Family sold the hospital to Medical Care Holding, in which the Lebanese American University (LAU) possesses controlling interests. The hospital was renamed University Medical Center - Rizk Hospital and it now serves as the primary teaching hospital for LAU's schools of Medicine, Nursing, and Pharmacy.
Réf. JB1821256

Compléter le questionnaire Joindre une lettre de motivation
---