Offre d'emploi non disponible Cette offre d'emploi a expiré et aucune candidature ne peut y être soumise pour le moment.
Receptionist / Call Center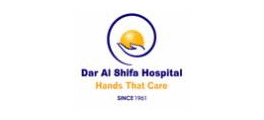 Réf. JB1815676

Compléter le questionnaire Joindre une lettre de motivation
Description du poste
Job Summary
Under general supervision, provide a range of reception intake and associated administrative services pertaining to incoming patients. The receptionist will answer and direct incoming calls to appropriate individuals. Perform specified routine procedures such as greeting and referring patients, answering routine/administrative inquiries, and general office support activities as appropriate.

Main Duties and Responsibilities
1.Answer and direct incoming phone calls to appropriate individuals.
2.Greet patients/clients, secure nature of visits and direct to appropriate individual, provide routine information about the hospital when necessary.
3.Maintain schedules and calendars.
4.Receive, screen, interview, and register patients for clinics;
5.Handle phone enquiries from patients and others; screen calls to ascertain nature and urgency of inquiry; refer callers as appropriate and/or schedules appointments.
6.Review patient admission records to ascertain insurance coverage and the possible need for financial assistance; obtain insurance authorizations or initiate applications for public assistance as indicated.
7.Record patient demographic, insurance, and billing codes into registration and billing system; research missing information on intake forms; obtain signatures and release forms.
8.Respond as appropriate to enquiries from patients regarding treatment, benefits, and billings; coordinate the resolution of related problems.
9.Input admission and discharge data and billing information into a computer database designed and maintained by the IT Department.
10.Provide day-to-day staff support as appropriate, to include preparation of documents, collection and verification of records, and maintenance of data on clinical activity.
11.Perform miscellaneous job-related duties as assigned.
Compétences
Required Qualifications

Education Level: College Graduate in any discipline.

Experience: 1 to 2 years experience directly related to the duties and responsibilities specified.

Language / Literacy: High proficiency in Arabic and English

Skills Needed
1. Strong communication and interpersonal skills.
2. Ability to interact and communicate with people over the telephone, often in stressful situations.
3. Skill in the use of personal computers and related software applications.
4. Ability to analyze and solve problems.
5. Knowledge of planning and scheduling techniques.
6. Ability to perform basic patient assessments and referrals.
7. Knowledge of patient registration procedures and documentation.
8. Skill in preparing and maintaining patient records.
9. Knowledge of medical insurance claims procedures and documentation.
10. Knowledge of patient care charts and patient histories.
Détails du poste
Lieu de travail:

Hawali, Koweït

Domaine de la société:

Médical/Hôpital

Type de la société:

Employeur (secteur privé)

Fonction:

Services d'assistance

Date de démarrage:

2013-01-05

Statut d'emploi:

Temps plein

Type d'emploi:

CDI

Salaire mensuel:

Non spécifié

Management d'équipe:

Non spécifié

Nombre de postes à pourvoir:

5
Candidat préféré
Niveau de carrière:

Expérimenté

Années d'expérience:

Non spécifié

Lieu de Résidence:

Koweït

Sexe:

Non spécifié

Nationalité:

Émirats Arabes Unis; Bahreïn; Djibouti; Algérie; Egypte; Irak; Jordanie; Comores; Koweït; Liban; Libye; Maroc; Mauritanie; Oman; Palestine; Qatar; Arabie Saoudite; Soudan; Somalie; Syrie; Tunisie; Yémen

Diplôme:

Non spécifié
A propos de la société
Dar Al Shifa Hospital is one of the leading internationally accredited hospital which offers primary, secondary and selected tertiary care services in healthcare
Started in 1961, Dar Al-Shifa was initially launched as a private maternity hospital in Kuwait. The hospital bloomed and progressed to offer Pediatric care, ENT, Internal Medicine. As continuity to the great success; A New Dar Al-Shifa Hospital location was established in Hawalli city, equipped with the latest international medical technology and run by highly competent American and European experienced medical staff of all areas and expertise. The hospital emphasized its concern to offer utmost comfort to its patients by providing prestigious suites and luxurious rooms especially designed to create a cozy home atmosphere accompanied with a warm personalized attendance in patient's care. As an expansion to our efforts in developing our services to the community of Kuwait, we continuously explore the potential to ally with internationally recognized medical leaders such as recently affiliating with Georges Pompidou Hospital in France and exclusively representing Care Unit (UK) in Kuwait and the GCC.
Réf. JB1815676

Compléter le questionnaire Joindre une lettre de motivation
---