Offre d'emploi non disponible Cette offre d'emploi a expiré et aucune candidature ne peut y être soumise pour le moment.
Recruitment Supervisor \ Head Office - Riyadh
Fournisseuse de Carrière Or

Cet employeur a obtenu le classement Fournisseuse de Carrière Or selon son historique d'embauche sur Bayt.com.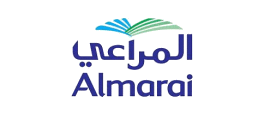 Réf. JB1772285

Compléter le questionnaire Joindre une lettre de motivation
Description du poste
Core Purpose of Job:

To support the Recruitment Manager to achieve or exceed the monthly target/average of new employees expected to be recruited for the Division [s] you are assigned to.
To supervise and monitor the recruitment and selection activities for overseas and local applicants and to assist the Recruitment Manager in coordination and administration of the Recruitment process in order to attract the right candidate that meets the divisional requirements, by effective manpower planning, effective communication and coordination with internal & external customers and recruitment sources as well.

Areas of Responsibility (AOR)

1. Maximize the service level of providing the right candidate by understanding the manpower requirements of the division and providing timely service

2. Active 'hands on personal involvement in the recruitment process with your designated Recruitment Specialists and deputizing for them in their absence. You spend 10% to 15% of your time, where appropriate, in web site search, to identify candidates for selected roles.

3. Update, monitor, maintain and operate the application database by gathering potential candidates for prospective positions in the future

4. Liaise with overseas agencies/suppliers plus Local colleges, institutions, university by establishing good rapport in order to promote better industry-institute interaction

5. Organizing the Career day event at the colleges by liaising with the institution, colleges, in order to recruit the merit candidates.

6. Sourcing the right candidate by complying and adhering to company polices and procedures in the area of recruitment & selection to meet standards of quality performance.

6. Coordination of the Interview process by interacting with the functional heads to recruit the right candidate for the job

7. Complying with the Pre and post Recruitment formalities by following the standard procedures in order to ensure Recruitment is carried out as per Almarai policies and procedures

8. Updating the recruitment status by interacting with the internal and external consultants to ensure timely information
Compétences
Qualifications and experience:
Essential

- College graduate
- A minimum of 3 years practical work experience including time spent ideally in HR/ Recruitment/Administration function
- Strong inter-personal skill.
- Should be well versed in MS office package, Internet & Email
- Well organized capable of operating to tight deadlines
- Temperamentally well balanced and handle pressure well
- Fluent in Arabic and English.
Formation
Bachelor
Détails du poste
Lieu de travail:

Riyad, Ar. Saoudite

Domaine de la société:

Produits de grande consommation

Type de la société:

Employeur (secteur privé)

Fonction:

Ressources humaines/Personnel

Date de démarrage:

Non spécifié

Statut d'emploi:

Non spécifié

Type d'emploi:

Non spécifié

Salaire mensuel:

Non spécifié

Management d'équipe:

Non spécifié

Nombre de postes à pourvoir:

1
Candidat préféré
Niveau de carrière:

Expérimenté

Années d'expérience:

Non spécifié

Lieu de Résidence:

Arabie Saoudite

Sexe:

Mâle

Diplôme:

Baccalauréat / Diplôme supérieur
A propos de la société
ALMARAI is a well established and highly successful dairy foods company in the Middle East synonymous with quality and is a household name throughout the region. The company is renowned for its technical expertise, innovative edge and customer service. It is the largest vertically-integrated dairy company in the world and its rapid growth has been founded on a commitment to quality and excellence across all aspect of its operations. The company is headquartered in Riyadh, Saudi Arabia and is engaged in the production processing and sale of high quality fresh dairy food products and enjoys a 40% share of fresh dairy market. The company commenced operations in Saudi Arabia in 1976.

Almarai's activities vary from dairy and arable farming, dairy processing, to the manufacture, sale, marketing and the distribution of a wide range of fresh and long life branded dairy products.Bakeries, Poultry processing and Infant Nutrition are more recent business additions to the company portfolio.

It employs more than 21,000 staff, operates international state-of-the-art farm and manufacturing facilities, and has a comprehensive distribution network delivering products fresh daily to 40,000 outlets across six countries.

The company is eager to attract and provide excellent career opportunities for prospective employees who are keen to play a part in its ambitious expansion and development.

Almarai offers challenging and rewarding careers in a dynamic environment. You will get the opportunity and be given the responsibility to utilise and optimise the latest farming, processing, and distribution and information technologies.

If you are interested in a career with an organisation which is customer focused, innovative and values continuous learning and improvement, then ALMARAI is the place for you.

Visit our website at: www.almarai.com
Réf. JB1772285

Compléter le questionnaire Joindre une lettre de motivation
---