Offre d'emploi non disponible Cette offre d'emploi a expiré et aucune candidature ne peut y être soumise pour le moment.
Recruitment Team Leader | Dubai
Fournisseuse de Carrière Or

Cet employeur a obtenu le classement Fournisseuse de Carrière Or selon son historique d'embauche sur Bayt.com.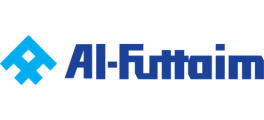 Réf. JB1784222

Compléter le questionnaire Joindre une lettre de motivation
Description du poste
About the Business:


Al-Futtaim's centralised recruitment team is a special place to work and, we think, a unique in-house recruitment team in the Middle East.  We take pride in managing our own sourcing without agencies, we measure everything we do, we use the LEAN recruitment process to prevent waste and we carry a huge workload which we share and manage.  We are highly systems and process driven and rely heavily on initiative, consistency, intelligence, discipline and good technology to save money, time and effort. Our team comes from the UK, Uzbekistan, New Zealand, India, Philippines, Canada,  Australia,  Syria and the USA, we speak Arabic, English, Russian, French, Hindi, Malayalam, Telug, Tagalog, Ajami, Tamil, Farsi, and Turkish.  In our first year of operations, 11 of us recruited 2,049 people and we won the Middle East HR Summit Award for the best HR Initiative in the Region.  In 2011 our team of 16 recruited 3290 people into our business. This is a team of dedicated hands-on, professional recruiters and is not for sales experts, the faint-hearted or those looking for an entry point into the HR profession.
 
About the Job:

We are looking to recruit an experienced Team Leader to join the Centralised Recruitment Service.  You will be responsible for managing a team of Recruitment Specialists along with working as a Recruiter for your nominated business within the Al Futtaim group of Companies.
Working alongside the line mangers and HR professionals of your business, your role will be to:


- Mentor and support the Recruitment Specialists

- Attend manpower planning and senior management meetings

- Hold training sessions for your team

- Conduct annual appraisals

- Handle escalated issues from your team

- Take accurate details of current vacancies

- Design and implement a recruitment strategy

- Write job adverts

- Source CV's using sniperhire

- Screen candidates

- Arrange interviews

- Conduct testing

- Interview potential employees

- Offer recruitment and salary advice

- Negotiate salaries

- Write offer letters

- Arrange documents for visa processing


You will take accountability for your assignments through thought leadership, detailed metrics, sound relationships and unswerving results focus.  You will use our systems, processes and technology to their best effect, make suggestions for continuous improvement and will assist other team members when they have higher priorities than yours.
 
Compétences
Skills and Experience:

To be seriously considered suitable for this role, you must have substantial recruitment experience either from an agency or an in-house team and ideally from a retail recruitment / support services background.  We are not looking for someone who has worked in a HR role with recruitment as one of their many duties looking to use this as an entry point into an Al Futtaim HR role.  You must have had previous experience of managing a team of recruiters and be able to coach, mentor and offer advice to your team.  You must be passionate about recruitment as a profession and want to be part of the team long term.  You must be a listener and note-taker, analytical (in thought and practice), a committed team member and a hands-on worker who lives for getting quality results.  We need someone who can set aside process habits and quickly orientate themselves to what we do and how we do it.  We'll be delighted if you have any exposure to or understanding of how LEAN recruitment works, but if you don't we'll gladly show you.  You will need first class skills with the Microsoft Office suite of products and you absolutely must have used at least one e-recruitment platform as a recruiter.  We don't care where you live or what nationality you are but you simply must like recruitment!
 
Détails du poste
Lieu de travail:

E.A.U.

Domaine de la société:

Ressources humaines

Type de la société:

Employeur (secteur privé)

Fonction:

Autre

Date de démarrage:

Non spécifié

Statut d'emploi:

Non spécifié

Type d'emploi:

CDI

Salaire mensuel:

Non spécifié

Management d'équipe:

Non

Nombre de postes à pourvoir:

1
Candidat préféré
Niveau de carrière:

Manager

Années d'expérience:

Non spécifié

Lieu de Résidence:

Non spécifié

Sexe:

Non spécifié

Nationalité:

Non spécifié

Diplôme:

Non spécifié
A propos de la société
Established in the 1930s as a trading business, Al-Futtaim is one of the most progressive regional business houses headquartered in Dubai, United Arab Emirates.

Structured into six divisions; automotive, retail, electronics, engineering and technology, real estate, financial services and general services, Al-Futtaim operates through more than 60 companies and maintains a decentralised approach, giving individual businesses flexibility and versatility to maintain a competitive stance.

Employing in excess of 20,000 people across the UAE, Bahrain, Kuwait, Qatar, Oman, Egypt, Syria, Pakistan, Singapore and Europe, this approach benefits employees, providing a clearly defined work culture where individuals are empowered with authority and responsibility for their work.

The success of Al-Futtaim is attributed to proactively managing change whilst upholding the values of integrity, service and social responsibility. The majority of businesses, built on a portfolio of world leading brands, dominate their sector.
Réf. JB1784222

Compléter le questionnaire Joindre une lettre de motivation
---