Offre d'emploi non disponible Cette offre d'emploi a expiré et aucune candidature ne peut y être soumise pour le moment.
Rental Business Asset Manager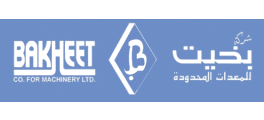 Réf. JB1828506

Compléter le questionnaire Joindre une lettre de motivation
Description du poste
Job Description:

The main function of the Rental Business AssetManagerwould be to ensure that the assets (rental equipment) are maintained and earn the required revenues - expected ROI (Return on Investments). The incumbent should have a good understanding of financial and asset tracking and management. He will effectively manage the maintenance staff and schedule all routine and service jobs/repairs. He will create and maintain detailed accurate reports and keep healthy relations with the suppliers and his team. Basic knowledge of rental equipment (and rental business) would be an added advantage. He will:

• Monitor on weekly basis the earnings of each machine / equipment and prepare accurate reporting and recommendations to the Sales & General Manager in order for them to understand the trends for each unit including, profitability, costs to date, and life cycle costs.

• Create projections for each piece of equipment machine illustrating the life cycle based on the costs and potential revenues from the rental.

• Be a trusted advisor to the General Manager presenting a detailed and realistic snap shot of the equipment / machine trends and help to determine the disposal point.

• Ensure the correct parts are ordered / stocked / prepared for the necessary routine maintenance and repairs.
• Develop good supplier relationships and ensure all warranty works and any other such supplier obligations are fulfilled in a timely manner.

• Develop and maintain good relationships with suppliers and the rental team.

• Ensure all equipment, workshops and vehicles are maintained to a high standard and that Contamination Control is applied at all time.

• Prepare, manage, monitor and control the budget and business expenses for equipment, manpower and any other related item.

• Have an understanding about Customer Relationship Management and make regular customer visits.

Role & responsibilities:

• To effectively manage the assets of the company.
• To ensure all routine and scheduled maintenance is carried according to the Manufacturer's instructions.
• To effectively manage a small maintenance team of service mechanics.
• To ensure each asset is maintained correctly both mechanically and athletically.
• To work with the Rental Sales team to understand machine scheduling for checks and appropriate servicing before the next rental.
• To set up and effectively manage maintenance premises, vehicles tools and equipment and, supervise the maintenance team and a field and shop based operation.
• To understand SAFETY and apply this in the workplace at all times.
• To have a good understanding of and maintain office disciplines to a high standard.
• To effectively manage the assets utilizing a software system.

Reporting: -

Direct reporting to General Manager Rental Division
Compétences
• Excellent user of MS Office
• Good understanding of financial and asset management
• Personal computer and analytical skills
• Highly motivated individual with strong communication and presentation skills
• Quality focused and results-oriented.
• Dealing people with professionalism
• Well-versed in efficient duty delegation
• Excellent motivation and managerial skills
• Outstanding organization skills.

Experience:

Proven Experience in the field of Asset Management, Field Service and Maintenance of construction equipment.

Nationality:
preference will be given to Saudi Nationals

Qualifications: Recognized educational qualification with evidence of achieving high standards. Preference will be given to
Qualification but persons with proven experience will be equally considered.

Language:
Bilingual, Proficiency both in Written / Spoken English and Arabic
Détails du poste
Lieu de travail:

Jeddah, Ar. Saoudite

Domaine de la société:

Industrie; Marketing; Grande distribution/Grossistes

Type de la société:

Employeur (secteur privé)

Fonction:

Gestion

Date de démarrage:

Non spécifié

Statut d'emploi:

Temps plein

Type d'emploi:

CDI

Salaire mensuel:

Non spécifié

Management d'équipe:

Oui

Nombre de postes à pourvoir:

1
Candidat préféré
Niveau de carrière:

Manager

Années d'expérience:

Non spécifié

Lieu de Résidence:

Arabie Saoudite

Genre:

Homme

Diplôme:

Non spécifié
A propos de la société
Bakheet Co. since its inception in 1977 has sold and supported a wide variety of products to the Construction Machinery sectors of the Construction Industry as well as the Garage Equipment to the automotive sector within Saudi Arabia. Bakheet Co. through its eight branches, is a structured client focused operation that works with customers using its extensive field experience to provide Proper solutions offering a diverse, innovative, complementary range of quality products to satisfy the customers needs in a timely and economical manner. The company has developed into the perfect partner supported with a stable and experienced, skilled, multinational workforce to support its customers. The partnerships between Manufacturer, Dealer and End User as exclusive, dealers of quality European, Japanese, Scandinavian and Canadian produced Construction / Concrete Machinery,light construction equipment, Garage Equipment sectors of industry provide a diverse, innovative, range of quality complementary products with the required After Sales Support and Training commitment and is developing an internal ISO 9001 quality system. New applications are investigated regularly to give economic and efficient unique solutions never previously considered by the end user through a "Whole of Life" production / financial analysis. The company's core philosophy ensure the manufacturer and end user's interests are paramount and success depends on achieving superior results by ensuring staff have ongoing training in the appropriate product and personal development programs.
Bakheet successfully implements saudization plan that gives Saudis candidates the opportunity to learn, gain practical experience and capture different position within the company.
Réf. JB1828506

Compléter le questionnaire Joindre une lettre de motivation
---