Offre d'emploi non disponible Cette offre d'emploi a expiré et aucune candidature ne peut y être soumise pour le moment.
Rotating Equipment Supervisor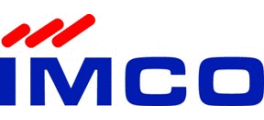 Réf. JB1809225

Compléter le questionnaire Joindre une lettre de motivation
Description du poste
1. BASIS FUNCTION
Perform Predictive / Preventive / Breakdown maintenance activities for Rotating Equipment & follow-up progress of maintenance activities and co-ordinate with other divisions accordingly. Supervises, schedules and directs rotating equipment maintenance activities in shop/field as assigned.

2. WORK PERFORMED
A. Supervises, schedules and directs activities of assigned personnel engaged in rotating equipment maintenance work in shop/field.
B. Supervises various maintenance, testing & overhauling jobs on rotating equipment & auxiliaries; such as. Pumps, compressors, turbines, blowers, fin-fans, mixers, gas engines, etc.
C. Typical operations include dismantling of rotating equipment, inspecting internals, assessing equipment condition for parts replacement / repair, reassembling & test-checking.
D. Assists Engineers, Rotating Equipment in execution of modification & installation work. Checks work until completion to required standards. Checks manning levels. Assists in supervision of assigned rotating equipment projects.
E. Investigates cases of inadequate performance & repetitive malfunction of rotating equipment & auxiliaries; consults with operating personnel on problems related to rotating equipment; and recommends solutions/improvements. Also, inspects critical rotating equipment; such as, centrifugal, reciprocating compressors, turbines, feed pumps, gas engines, etc. and ensures their trouble free operations.
F. Exposure to condition monitoring techniques .
G. Participates in commissioning/start-up operation. Performs personally, complex / sophisticated maintenance jobs on critical equipment.
H. Ensures proper implementation of work procedures & standards. Also, initiates requisitions for spares & materials required of rotating equipment maintenance jobs; and ensure their economical utilization. Ensures routine maintenance of equipment & tools.
I. Supervises contractors' personnel on rotating equipment maintenance jobs and ensures implementation of contracts according to prescribed terms & conditions. Requests for hot and cold work permits. Interviews contractors' Forman & Technicians for suitability.
J. Ensures that all record documents, drawings & history cards are maintained up-to-date. Provides on-the-top training to Trainee Mechanics. Ensures/implements good housekeeping and adherence to fire & safety regulations.
K. Assumes full responsibility for the role as envisaged by Safety, Health Environment Management System (SHEMS), as per the attachment.
L. Performs any other related duties as assigned.
Compétences
A. HNC / Diploma in Mechanical Engineering
B. Minimum Ten (10) years experience as supervisor plants in the filed of maintenance of Rotating Equipment such as.
• Process gas compressors (centrifugal and reciprocating)
• Steam Turbines of extraction type, condensing type, Back pressure types.
• All types of centrifugal & reciprocating pumps.
• Basic knowledge on I.C. engines is preferable.
C. Trouble shooting skills in Hydraulic Systems and solid handling systems are preferable.
D. Ability to handle more than one critical jobs at a time.
E. Familiar with the usage of all measuring and monitoring instruments
F. Basic knowledge on utility software on computer such as MS Word. Excel.
G. Read, write and speak in English fluently.
Formation
diploma
Détails du poste
Lieu de travail:

Al Ahmadi, Koweït

Domaine de la société:

Ingénierie

Type de la société:

Employeur (secteur privé)

Fonction:

Ingénierie

Date de démarrage:

Non spécifié

Statut d'emploi:

Temps plein

Type d'emploi:

CDI

Salaire mensuel:

Non spécifié

Management d'équipe:

Oui

Nombre de postes à pourvoir:

3
Candidat préféré
Niveau de carrière:

Expérimenté

Années d'expérience:

Non spécifié

Lieu de Résidence:

Koweït

Sexe:

Non spécifié

Nationalité:

Non spécifié

Diplôme:

Non spécifié
A propos de la société
Established in 1970, IMCO is currently ISO 9001:2000 certified, & with over 30 million man-hour of experience spent by our qualified personnel in serving a wide range of industries. The company has become & is well known as a pioneer in the rapidly growing industrial electrical & instrumentation fields in the State of Kuwait as well as the region. Our field of specialty covers the following areas:

1.Engineering.
2.Procurements.
3.Construction.
4.Maintenance.
5.Plant Technical Services.
6.Products & Services Sales.

This professional specialty is dedicated to various industries such as:

1. Oil & Gas Production.
2. Pipeline, Storage & Export Facilities.
3. Oil Refineries.
4. Gas Liquid Plants.
5. Petrochemical Plants.
6. Power Generation Plants.
7. Desalination Plants.
8. Telemetry Systems.
9. Power Transmission and Distribution Networks, Waste Water Treatment Plants.
10. Pumping Stations.

Over the last 35 years, the reputation of IMCO has been proudly built upon a distinguished record of quality, safe and timely project completion covering a wide range of industries.
Réf. JB1809225

Compléter le questionnaire Joindre une lettre de motivation
---