Offre d'emploi non disponible Cette offre d'emploi a expiré et aucune candidature ne peut y être soumise pour le moment.
Sales & Marketing Operations Representative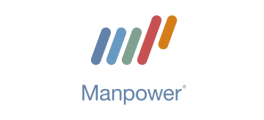 Réf. JB1791215

Compléter le questionnaire Joindre une lettre de motivation
Description du poste
Our client, world's leading manufacturer of construction and mining equipment, diesel and natural gas engines, industrial gas turbines and diesel-electric locomotives is currently seeking to recruit Sales and Marketing Operations Representative. You will be reporting directly to the Distribution District Manager JOB DUTIES Lead improvements of Sales and Marketing processes and capabilities across dealerships in the Middle East. This is a unique opportunity for an accomplished individual with marketing and project management experience to work within an extended team of professionals advising and leading dealers on planning, developing and implementing executive plans within a proactive global environment. Direct work with dealers requires incumbent to demonstrate good leadership and strategic knowledge, to build consensus, to drive change management and to maintain a relentless focus on implementation. The nature of the position requires a good understanding of developing dealers sales and marketing processes to align with the company's strategic goals. The position travels extensively at least 50%. PRIMARY RESPONSIBILITIESMarketing1. Coordinate and monitor alignment and governance plans2. Define and implement sales and marketing improvement plans (coverage, productivity gaps, training, opportunity management, etc) 3. Develop and implement dealers customer value surveys as well as develop action plans to increase loyalty in each country 4. Implement process at dealer to measure execution of dealer segmented marketing plan and identify share best practices for lead generation and sales support programs. 5. Be the prime advocate of the company Brand and Global Advertising Framework (GAF) while ensuring dealer compliance 6. Leverage on internal center of excellence to define planning processes for cost efficient dealer advertising and PR activitiesSales7. Lead process improvements at dealership related to Sand Op (supply and operations planning), Inventory, Orders Management, etc. 8. Coordinate Annual Business Plan Target Setting at dealership9. Identify and resolve logistical obstacles at the dealership to meet or exceed Customer delivery expectations including workshop and labor-force capacity, and input bound transportation, etc. (in conjunction with Service Ops Rep)
Compétences
REQUIREMENTSThe successful candidates will have 5-10 years professional experience, have worked for multinational companies in the Middle East and have a business related degree, preferably a corresponding Masters Degree and or Marketing related professional qualifications. Our client is looking for people with a friendly and non-threatening demeanour with good diplomatic skills. Candidates shall be ambitious, inspirational and have exemplary leadership qualities together with a proactive and inclusive perspective. You should demonstrate a progressive track record of success within sales and marketing management and have sound business acumen. Specific geographical market knowledge and specific industry knowledge would also be an advantage.
Détails du poste
Lieu de travail:

Dubaï, E.A.U.

Domaine de la société:

Ingénierie; Commerce; Marketing

Type de la société:

Agence de recrutement

Fonction:

Ventes

Date de démarrage:

Non spécifié

Statut d'emploi:

Non spécifié

Type d'emploi:

Non spécifié

Salaire mensuel:

Non spécifié

Management d'équipe:

Non spécifié

Nombre de postes à pourvoir:

1
Candidat préféré
Niveau de carrière:

Expérimenté

Années d'expérience:

Non spécifié

Lieu de Résidence:

Non spécifié

Sexe:

Non spécifié

Nationalité:

Non spécifié

Diplôme:

Non spécifié
A propos de la société
Manpower, Inc. was first established in Wisconsin in 1948 and has grown to become a world leader in the employment services industry; creating and delivering services that enable its clients to win in the changing world of work. Manpower has 4,500 offices worldwide in 80 countries and territories and put over a million people into work every day. We offer clients a range of services for the entire employment and business cycle including permanent, temporary and contract recruitment; employee assessment and selection; training; outplacement; outsourcing and consulting.
Réf. JB1791215

Compléter le questionnaire Joindre une lettre de motivation
---