Offre d'emploi non disponible Cette offre d'emploi a expiré et aucune candidature ne peut y être soumise pour le moment.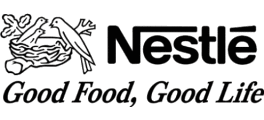 Réf. JB1825427

Compléter le questionnaire Joindre une lettre de motivation
Description du poste
Direct and co-ordinate the development and implementation of the SHE Roadmap (strategy & programs) related to Sales. Establish Sales SHE objectives considering Market and Corporate objectives. Ensure SHE performance data is established, monitored and correctly managed to improve decision making regarding SHE and to integrate SHE into business decisions.

Implement, control, maintain and improve the Sales SHE Management Systems to relevant standards (including, but not limited to, ISO 14001 and OHSAS 18001, CARE audit criteria) in adherence to local regulations and legislation as well as Nestlé requirements. Establish a document and record control system.

Ensure the development of SHE incident management processes; train and develop all Sales staff on investigation and reporting procedures. Comply with internal reporting procedures. Develop and enforce implementation of fuel reporting procedure, vehicle pre-inspection checks procedure, and all other procedures required by mandatory Nestlé guidelines.

Develop SHE knowledge in Sales through a defined training plan. Promote and enhance the awareness of SHE through various forms of communication. Cascade and communicate SHE KPIs throughout Sales function. Provide coaching and support to all Sales staff in order to achieve the Sales's SHE objectives and to ensure SHE becomes / remains a line management responsibility. **This involves and requires travelling to all relevant Sales sites across Egypt. Ensure periodical Top Management Review of SHE during Sales performance reviews and contribution in Market SHE Committee meetings.

Champion the Sales's SHE risk assessment program for manual handling, driver safety, and waste and water minimisation programs including assessment, incident investigation, corrective action and auditing, as well as ensuring a focus on BBS and culture.
Compétences
4 + years of experience.

Previous professional experience across safety, health and/or environmental areas.

Successfully demonstrated ability to manage change.

Demonstrated ability to deliver results through others.

People management tools & practices in the Nestlé context, including communication, negotiation and influencing skills.
Détails du poste
Lieu de travail:

Le Caire, Egypte

Domaine de la société:

Produits de grande consommation

Type de la société:

Employeur (secteur privé)

Fonction:

Sécurité

Date de démarrage:

Non spécifié

Statut d'emploi:

Non spécifié

Type d'emploi:

Non spécifié

Salaire mensuel:

Non spécifié

Management d'équipe:

Non spécifié

Nombre de postes à pourvoir:

1
Candidat préféré
Niveau de carrière:

Manager

Années d'expérience:

Non spécifié

Lieu de Résidence:

Non spécifié

Sexe:

Non spécifié

Nationalité:

Non spécifié

Diplôme:

Non spécifié
A propos de la société
COMPANY PROFILE:

Nestlé has the broadest brand and product portfolio of any food company in the world. It is
a human company responding to individual human needs throughout all stages of life, from
good nourishment via its infant milk products to enjoyment and pleasure through its confectionery
and ice cream brands.
Nestlé Egypt was established in 1988, and today it has 2 factories and 6 regional distribution
centers. The company is packing NESCAFÉ instant coffee and NIDO powder milk, in addition
to the fully manufactured products such as Nestlé Ice Cream, Dolce Ice
Cream, CERELAC and MAGGI.
Nestlé NEAR employs around 2300 permanent Employees and during the summer time,
extra 700 seasonal workers. Special attention is given to competency-based recruitment,
motivation and retention of high caliber personnel through:
• Careful selection of candidates based upon professional ability and personal qualities
without any form of discrimination.
• Providing excellent working conditions, competitive salaries and benefits, investing in the
development of staff through local and overseas training.
• Supporting frank and direct communication within the company and reinforcing team spirit.
• Encouraging employee involvement in decision-making.
• Providing open career paths based on equal opportunity and merit.
Réf. JB1825427

Compléter le questionnaire Joindre une lettre de motivation
---