Offre d'emploi non disponible Cette offre d'emploi a expiré et aucune candidature ne peut y être soumise pour le moment.
Scaffolding Sales Manager-Doha | Scaffolding
Fournisseuse de Carrière Or

Cet employeur a obtenu le classement Fournisseuse de Carrière Or selon son historique d'embauche sur Bayt.com.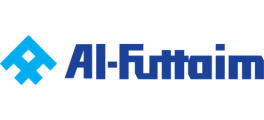 Réf. JB1811868

Compléter le questionnaire Joindre une lettre de motivation
Description du poste
About the Business:



Al-Futtaim Engineering is a multi-disciplinary engineering organisation which has operated throughout the United Arab Emirates since 1974. As a member of the Al-Futtaim Group, we enjoy the benefits of being part of one of the leading business houses operating in the lower Gulf Region.

Through our five divisions, we offer a wide variety of products and services in the construction, commercial and industrial sectors. Our involvement in numerous large scale projects in the UAE has given us a wealth of experience. From Scaffolding to Elevators and Security Systems to Air-Conditioning, Sanitaryware and Facilities Management, the Al-Futtaim name spells quality and reliability.

One of our Engineering businesses,  Scaffolding enjoys a strong reputation for its experience and quality in delivering boutique scaffolding solutions beyond the scope of our competitors as well as for standard scaffolding work. With sales contracts, equipment hire, suspended-access and formwork, our Scaffolding division has the expertise to provide quality engineering solutions to meet your requirements both on and offshore.

About the Role:


In this role you would be responsible for:

* Achieving and exceeding budget sales and gross margin target in hiring, sales and contracting of Scaffolding material, tower and cradle operations for Qatar
* Preparing, executing and reviewing business plan with Marketing Manger for sales, hires and contract operations
* Preparing procurement plan for import of material for sale and hire of product
* Sourcing scaffolding, tower and cradle material at competitive prices
* Assessing credit worthiness of the customer and recommending credit limits
* Following up with the customer for timely collection to  minimise possibility of bad debt as well as maximising profitability
* Identifying and recommending new business opportunities within the related products
* Providing after sales support for the customer and ensuring customer satisfaction
* Assessing the potential of Qatar & GCC region tenders and submitting tenders to achieve business objectives
* Supervising, guiding, appraising and motivating the subordinates to obtain maximum return per employee

 

 

 
Compétences
About You:


To be successful in winning this role, the following are the prerequisites: 
* A degree in Civil Engineering
* A post graduate qualification in business management
* 5-7 years of experience as a Sales Manager in scaffolding or other construction material 
* Experience in managing teams                                 
Détails du poste
Lieu de travail:

Qatar

Domaine de la société:

Commerce; Construction/Génie civil

Type de la société:

Employeur (secteur privé)

Fonction:

Autre

Date de démarrage:

Non spécifié

Statut d'emploi:

Non spécifié

Type d'emploi:

CDI

Salaire mensuel:

Non spécifié

Management d'équipe:

Non

Nombre de postes à pourvoir:

1
Candidat préféré
Niveau de carrière:

Manager

Années d'expérience:

Non spécifié

Lieu de Résidence:

Non spécifié

Genre:

Mâle

Nationalité:

Non spécifié

Diplôme:

Non spécifié
A propos de la société
Established in the 1930s as a trading business, Al-Futtaim is one of the most progressive regional business houses headquartered in Dubai, United Arab Emirates.

Structured into six divisions; automotive, retail, electronics, engineering and technology, real estate, financial services and general services, Al-Futtaim operates through more than 60 companies and maintains a decentralised approach, giving individual businesses flexibility and versatility to maintain a competitive stance.

Employing in excess of 20,000 people across the UAE, Bahrain, Kuwait, Qatar, Oman, Egypt, Syria, Pakistan, Singapore and Europe, this approach benefits employees, providing a clearly defined work culture where individuals are empowered with authority and responsibility for their work.

The success of Al-Futtaim is attributed to proactively managing change whilst upholding the values of integrity, service and social responsibility. The majority of businesses, built on a portfolio of world leading brands, dominate their sector.
Réf. JB1811868

Compléter le questionnaire Joindre une lettre de motivation
---