Offre d'emploi non disponible Cette offre d'emploi a expiré et aucune candidature ne peut y être soumise pour le moment.
Secretary/ Receptionist/ Personal Assistant/ Coordinator / Administrative Assistant/ Office Manager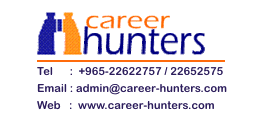 Réf. JB1819356

Compléter le questionnaire Joindre une lettre de motivation
Description du poste
1. Answer telephones and give information to callers, take messages, or transfer calls to appropriate individuals.
2. Arrange conferences, meetings, and travel reservations for office personnel.
3. Complete forms in accordance with company procedures.
4. Compose, type, and distribute meeting notes, routine correspondence, and reports.
5. Greet visitors and callers, handle their inquiries, and direct them to the appropriate persons according to their needs.
6. Locate and attach appropriate files to incoming correspondence requiring replies.
7. Mail newsletters, promotional material, and other information.
8. Maintain scheduling and event calendars.
9. Make copies of correspondence and other printed material.
10. Open, read, route, and distribute incoming mail and other material, and prepare answers to routine letters.
11. Schedule and confirm appointments for clients, customers, or supervisors.
12. Set up and maintain paper and electronic filing systems for records, correspondence, and other material.
13. Take dictation in shorthand or by machine, and transcribe information.
14. Collect and disburse funds from cash accounts, and keep records of collections and disbursements.
15. Conduct searches to find needed information, using such sources as the Internet.
16. Coordinate conferences and meetings.
17. Establish work procedures and schedules, and keep track of the daily work of clerical staff.
18. Learn to operate new office technologies as they are developed and implemented.
. 19Manage projects, and contribute to committee and team work.
20. Operate electronic mail systems and coordinate the flow of information both internally and with other organizations.
21. Order and dispense supplies.
22. Prepare and mail checks.
23. Provide services to customers, such as order placement and account information.
24. Review work done by others to check for correct spelling and grammar, ensure that company format policies are followed, and recommend revisions.
25. Supervise other clerical staff, and provide training and orientation to new staff.
26. Operate office equipment such as fax machines, copiers, and phone systems, and use computers for spreadsheet, word processing, database management, and other applications.
Compétences
1. Knowledge and experience of relevant software applications - spreadsheets, word processing, and database management
2. Knowledge of administrative and clerical procedures
3. Knowledge of business principles
4. Proficient in spelling, punctuation, grammar and other English language skills
5. Proven experience of producing correspondence and documents
6. Proven experience in information and communication management
7. Required typing speed
Détails du poste
Lieu de travail:

Koweït

Domaine de la société:

Administration

Type de la société:

Agence de recrutement

Fonction:

Administration

Date de démarrage:

Non spécifié

Statut d'emploi:

Non spécifié

Type d'emploi:

Non spécifié

Salaire mensuel:

Non spécifié

Management d'équipe:

Non spécifié

Nombre de postes à pourvoir:

1
Candidat préféré
Niveau de carrière:

Expérimenté

Années d'expérience:

Non spécifié

Lieu de Résidence:

Koweït

Genre:

Non spécifié

Nationalité:

Non spécifié

Diplôme:

Non spécifié
A propos de la société
We, at Career Hunters, work closely with our client corporations to provide the best talent in today's competitive marketplace. By placing executives who wish to improve their career direction or seek lucrative opportunities in today's fast pace of life.

Our specialization in Job analysis, helps us determing corporate requirements, towards employee characteristics which include, mental, physical and educational capabilities. In short, we surpass corporate requirements, in providing complete HR consultancy from Employee selection to Implementation and fallback.

Being based in Kuwait, gives us the immediate knowledge of the region, the labour laws & ultimately the cultural background. Thus giving us the upper hand in providing proper and satisfactory results.
Réf. JB1819356

Compléter le questionnaire Joindre une lettre de motivation
---