Offre d'emploi non disponible Cette offre d'emploi a expiré et aucune candidature ne peut y être soumise pour le moment.
SENIOR ANALYST - ADMINISTRATIVE AFFAIRS
Fournisseuse de Carrière Or

Cet employeur a obtenu le classement Fournisseuse de Carrière Or selon son historique d'embauche sur Bayt.com.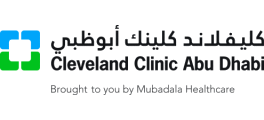 Réf. JB1819374

Compléter le questionnaire Joindre une lettre de motivation
Description du poste
JOB SUMMARY

This position is critical in supporting the structure and function of the Executive Administration department. Supports the Director - Administrative Affairs across all areas of responsibility including: committee administration, strategic planning and budget process, Board materials and internal communications.

PRIMARY DUTIES AND RESPONSIBILITIES

- Provides analytical support to Executive regular meetings including agenda
setting, key decision making/informational items requested by the team,
completion of standard reporting, tracking decisions and ensuring all follow
up items are completed.
- Provides coordination between CEO office and overall planning,
organizational structure, and budgeting of CCAD, including reviewing and
endorsing the capital and operating budgets to promote growth in volumes,
optimal operating efficiency, and improvement of financial performance.
- Supports the Director - Administrative Affairs in the development and
implementation of key strategic initiatives in accordance with CCAD goals
and objectives.
- Provide project management skills to a variety of projects and operating
initiatives including facilitation of multiple stakeholders, setting and driving
goals and timelines, developing implementation plans and ensuring project
execution.
- Responsible for the compilation and coordination of material to be
submitted to the Board and Board Committees.
- Collaborates with Internal Communications and IT to develop and
implement a robust internal communications platform, and is responsible
for content accuracy and frequency.
Compétences
EXPERIENCE REQUIREMENTS

- Three (3) or more years of analytic/administrative experience in a hospital
setting.
- Strong planning and analytical skills.
- Strong organizational, collaboration and time management skills.
- Ability to work in a complex matrix management model.
- Excellent oral and written communication skills.
- Ability to speak and write in English is required; Arabic language skills
preferred.
- Proficiency in Microsoft Word, PowerPoint, Excel required.

EDUCATION REQUIREMENTS

- Bachelor's degree in healthcare administration; business administration or
similar filed required
Détails du poste
Lieu de travail:

Abu Dhabi, E.A.U.

Domaine de la société:

Services de santé, autres

Type de la société:

Employeur (secteur privé)

Fonction:

Administration

Date de démarrage:

2012-10-01

Statut d'emploi:

Temps plein

Type d'emploi:

CDI

Salaire mensuel:

Non spécifié

Management d'équipe:

Non spécifié

Nombre de postes à pourvoir:

1
Candidat préféré
Niveau de carrière:

Expérimenté

Années d'expérience:

Min: 3

Lieu de Résidence:

Non spécifié

Genre:

Non spécifié

Nationalité:

Non spécifié

Diplôme:

Baccalauréat / Diplôme supérieur
A propos de la société
Cleveland Clinic Abu Dhabi will be a unique and unparalleled extension of the Cleveland Clinic model, providing a spectrum of specialty services that are designed to cater to the healthcare needs of Abu Dhabi and the region. Like its counterpart in the United States, Cleveland Clinic Abu Dhabi will be a physician-led 360-bed medical facility, served by Western-trained, North American board-certified (or equivalent) Physicians.

Scheduled to be completed in the fourth quarter of 2013, Cleveland Clinic Abu Dhabi will include a multi-specialty tertiary center and clinic. An integrated clinic-hospital design will serve local and international patients in an environment that combines excellent amenities with world-class medical care.

Cleveland Clinic Abu Dhabi is one of a number of initiatives led by Mubadala Healthcare, the division of Mubadala Development Company dedicated to investment in strategic, high-value and economically sustainable projects that meaningfully enhance the private healthcare infrastructure of Abu Dhabi and the United Arab Emirates.

Company website: http://www.clevelandclinicabudhabi.ae/
Réf. JB1819374

Compléter le questionnaire Joindre une lettre de motivation
---