Offre d'emploi non disponible Cette offre d'emploi a expiré et aucune candidature ne peut y être soumise pour le moment.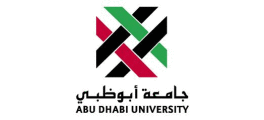 Réf. JB1779521

Compléter le questionnaire Joindre une lettre de motivation
Description du poste
•Provide operational support in execution of all human resource functions within the university, with an overall objective of process improvements in Human Resource Management.
•Participate in formulating departmental business plans, setting objectives and achieving the goals for the department
•Develop and recommend programs related to HR Process improvements.
•Prepare, maintain, update and communicate Employee Handbook and HR policies and procedures manual.
•Assist HR Manager in compiling HR metrics, analyzing, reporting and identifying trends with recommendations
•Assist HR Manager in ensuring compliance with Ministry of Labor, Higher Education and UAE legislation, standards, systems and regulations, in all HR activities.
•Assist HR manager in daily operational activities of the HR Department and maintenance, and communication of records required by law or local governing bodies, or other departments in the organization
•Coordinate with related departments in complying to ISO Quality Management requirements and facilitate measurement of various HR activities and its proper recording
•Research, develop and implementing new benefits packages and undertaking job evaluations to ensure equitable pay between those doing similar jobs within the organization and are fair.
•Monitors the effectiveness of existing compensation policies, guidelines and procedures, recommending plan revision as well as new plans which are cost effective and consistent with compensation trends and Corporate objectives;
•Overseeing Professional Development of all employees
•Create Annual Training Calendar
•Consolidate Annual Training plans for all employees and communicate the same to all respective departments
•Monitor and supervise Training Deployment
•Check and maintain Training records and uses that to formulate future training categories and plans
•Compile of Training Feedback Form and generate reports
•Liaison with External Training Vendors
•Keep the communication channel for Training very distinct for Academic staff and Non Academic staff
•Develop and create awareness among employees about the importance of Continuous training
Compétences
•Bachelor's degree in any related discipline
•Minimum of 3 years experience; a mix of business and human resource management experience
•Knowledge of human resources processes, procedures, and documentation
•Well developed coaching and leadership skills, both on a formal and informal basis.
•Strong interpersonal, communication, team building
•people management
•analytical and problem solving skills.
Détails du poste
Lieu de travail:

Abu Dhabi, E.A.U.

Domaine de la société:

Education, formation et bibliothèque

Type de la société:

Employeur (secteur privé)

Fonction:

Ressources humaines/Personnel

Date de démarrage:

Non spécifié

Statut d'emploi:

Non spécifié

Type d'emploi:

Non spécifié

Salaire mensuel:

Non spécifié

Management d'équipe:

Non spécifié

Nombre de postes à pourvoir:

1
Candidat préféré
Niveau de carrière:

Manager

Années d'expérience:

Non spécifié

Lieu de Résidence:

Non spécifié

Genre:

Non spécifié

Nationalité:

Non spécifié

Diplôme:

Non spécifié
A propos de la société
Abu Dhabi University (ADU) is well established and reputed university located in the United Arab Emirates with a new campus in Abu Dhabi (UAE Capital City) and another in Al Ain (Home City of UAE president). ADU is recognized as one of the premier higher education institutions locally, regionally and internationally.

ADU is committed to delivering superior quality programs. Upholding the enduring values of quality education, ADU has chosen to dedicate the resources necessary for securing local and international accreditation.

The University offers diverse programs both at the undergraduate and postgraduate levels; all committed to close integration with leading-edge research and teaching.

ADU's Academic Programs are within the following Colleges:
Business Administration
Computer Sciences and Information Technology
Arts and Sciences
English Language Institute

The ADU approach is one of risks successfully taken; innovations embraced; and challenges overcome in the commitment to discovery, diversity and dialogue. ADU is a strong advocate of flexibility, accessibility and concern for the individual. The University values inter-disciplinary approaches to learning, and is dedicated to offering the best possible research and training for the real world.

Much more than a distant provider of education, ADU works closely with students to develop personalized learning plans and provide them access to the courses they need, how and when they need them. ADU's graduates are equipped with the state-of-the-art education that allows them to succeed both in the public and private sectors; eventually serving the community and contributing to the growth & development of society.
Réf. JB1779521

Compléter le questionnaire Joindre une lettre de motivation
---