Offre d'emploi non disponible Cette offre d'emploi a expiré et aucune candidature ne peut y être soumise pour le moment.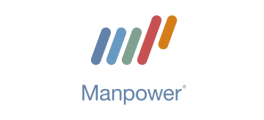 Réf. JB1811940

Compléter le questionnaire Joindre une lettre de motivation
Description du poste
Our client, a reputable company is currently seeking to recruit a Senior HR Generalist. You will be reporting directly to the General Manager Duties and Responsibilities Human Resource Strategy Develop and implement HR strategy in consultation and guidance from CEO and General Manager Ensure effective achievement of HR functional objectives by setting individual objectives, managing performance, developing and motivating staff, provision of formal and informal feedback and appraisal - in order to maximise subordinate and departmental performance Human Resource Policies, Processes and Procedures Direct the development and oversee the implementation of functional policies, processes, procedures (Departmental Standard Operating Procedures - SOPs) and controls covering all areas of HR activity so that all relevant procedural legislative requirements are fulfilled while delivering a quality, cost-effective service to customers (Internal) Organisation Development Provide support to CEO Management in developing organisation structure for the group and regularly update and enhance as per organisational requirements Human Resource Budgets and Plans Direct preparation of HR department budget and plans and monitor financial performance versus the budget to focus on anticipated costs revenues. Also ensure areas of unsatisfactory performance are identified and potential performance improvement opportunities are capitalised upon. HR Planning Direct the planning and analysis of the HR requirements oversee development of role profiles and the planned number and allocation of staff needed to meet the business requirements of the organisation. Direct the development of recruitment and placement policies, processes and plans to meet the specific phased needs of each department and function, in line with business growth. Reward Management Reviews and gains agreement to appropriate reward strategies and practices, regularly researches and reviews the relevant remuneration markets, and recommend relevant changes to the Senior Management on compensation and benefits policies to ensure that the organisation is appropriately positioned to recruit and retain staff of the calibre it requires. Engaging External Reward consultants Experts, regularly to support development of appropriate reward strategy to retain market competitiveness Performance Management Direct the design, development and implementation of a professional Performance Management System to measure individual performance and facilitate identification of training and development needs to establish a performance driven culture within the group. Employee Relations Create a culture which supports good and harmonious relations among employees and ensure high productivity and better work ethics within the organisation. Facilitate development of tools and methodology (In-house external) to assess employee satisfaction morale across the organisation Direct and provide support in implementation of employee relation and discipline management process across businesses HR Administration Direct all HR and administration processes like Payroll, leave, travel and various benefits to ensure they are executed timely and cost effectively in line with the approved HR policies. MIS and Reports Direct the preparation of periodical MIS and other reports to keep top management informed about the progress on various HR initiatives and to facilitate decision making
Compétences
Required Experience Should have at least 5+ years experience in a senior role with a regional or international organization in a well-established HR Department Should have experience in handling all aspects of HR including Recruitment, learning and development, Administration, Compensation and benefits Employee welfare. Preferred Industries are Retail, Hospitality - where customer service and people factor is a critical aspect of the business. Should have at least 4 + years of experience in the UAE. Preferred Language Skills Should have excellent command over English Knowledge of Arabic will be an added advantage. Knowledge, Skills and Abilities Degree or Master specializing in HRCIPD or equivalent qualifications will be preferred. Job-Specific Skills-Good interpersonal skills, negotiation skills and influencing skills, good communication, presentation skills and counseling skills
Détails du poste
Lieu de travail:

Abu Dhabi, E.A.U.

Domaine de la société:

Grande distribution/Grossistes; Commerce; Ressources humaines

Type de la société:

Agence de recrutement

Fonction:

Ressources humaines/Personnel

Date de démarrage:

Non spécifié

Statut d'emploi:

Non spécifié

Type d'emploi:

Non spécifié

Salaire mensuel:

Non spécifié

Management d'équipe:

Non spécifié

Nombre de postes à pourvoir:

1
Candidat préféré
Niveau de carrière:

Expérimenté

Années d'expérience:

Non spécifié

Lieu de Résidence:

Non spécifié

Sexe:

Non spécifié

Nationalité:

Non spécifié

Diplôme:

Non spécifié
A propos de la société
Manpower, Inc. was first established in Wisconsin in 1948 and has grown to become a world leader in the employment services industry; creating and delivering services that enable its clients to win in the changing world of work. Manpower has 4,500 offices worldwide in 80 countries and territories and put over a million people into work every day. We offer clients a range of services for the entire employment and business cycle including permanent, temporary and contract recruitment; employee assessment and selection; training; outplacement; outsourcing and consulting.
Réf. JB1811940

Compléter le questionnaire Joindre une lettre de motivation
---