Offre d'emploi non disponible Cette offre d'emploi a expiré et aucune candidature ne peut y être soumise pour le moment.
Senior Maintenance Planning Assistant-Gse
Fournisseuse de Carrière Or

Cet employeur a obtenu le classement Fournisseuse de Carrière Or selon son historique d'embauche sur Bayt.com.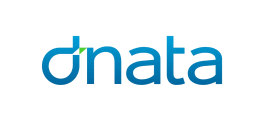 Réf. JB1821218

Compléter le questionnaire Joindre une lettre de motivation
Description du poste
Responsible for preparing the most appropriate schedules to make certain that all tasks of relevant group are prioritised and executed in accordance with maintenance requirements / master plan. This is to ensure uninterrupted availability of equipment in operations in accordance with agreed SLA/ Customer requirement.

JOB ACCOUNTABILITIES


1. Prepare annual / monthly preventive maintenance schedule based on approved frequencies to ensure that all Ground Support Equipment (GSE) and vehicles are well maintained and conform with the quality requirements applicable for the type of GSE / Vehicle.
2. Review the weekly maintenance plan (including but not limited to Preventive & Corrective Maintenances, Modifications, Accident repairs, special jobs etc.) and notify amendments / inclusions / exclusions/ additional jobs etc. if any, to relevant team for release of schedule to operational departments.
3. On receiving the equipment for maintenance, allocate jobs to the relevant team for optimum utilisation of manpower and maintain the allocation details.
4. Activate work order for all preventive/corrective maintenance/ repair jobs and raise work order for all maintenance jobs as per requirement so as to ensure accurate recording of jobs.
5. Using Maintenance Management System raise Material Requisitions (MR) or initiate Purchase Requisitions (PR) and organise required spares and materials required for maintenance / repair to ensure its timely availability. Update equipment primary information data in the system when any equipment is inducted / written off to ensure data accuracy.
6. On completion of job organise quality inspection prior to release of equipment so as to ensure that the job is done correctly and completely. Enter all relevant work order details for all completed jobs during the shift so as to ensure accurate data capture in Maintenance Management System.
7. Utilize the Mantenance Management System to change the status of equipment to released, on completion of maintenance / repair activity, so as to reflect the actual status of equipment in real time. Also generate exception reports on a daily basis and send it to relevant stake holders for information and follow up.
8. Assist Maintenance Planning Officer on special projects by gathering data, researching information and generating reports/drawings as needed.

Salary & Benefits:
We offer an attractive tax-free salary, paid in Dirhams, the local currency of the UAE.
Compétences
Experience and Qualifications:

- 10 years schooling or equivalent
- 3+ years experience in maintenance and repair roles in a medium size repair and maintenance organisation.
- Experience on Computerised Maintenance Management System like Maximo would be an advantage.

Knowledge/skills:

- Knowledge of materials/automobile spares

- Knowledge of maintenance procedure

- Ability use the computer (MS Excel/Word, Planning Software)

- Ability to create reports.
Détails du poste
Lieu de travail:

Dubaï, E.A.U.

Domaine de la société:

Fabrication; Compagnies aériennes/Aviation; Ingénierie

Type de la société:

Employeur (secteur privé)

Fonction:

Ingénierie

Date de démarrage:

Non spécifié

Statut d'emploi:

Non spécifié

Type d'emploi:

Non spécifié

Salaire mensuel:

Non spécifié

Management d'équipe:

Non spécifié

Nombre de postes à pourvoir:

1
Candidat préféré
Niveau de carrière:

Expérimenté

Années d'expérience:

Non spécifié

Lieu de Résidence:

Non spécifié

Sexe:

Non spécifié

Nationalité:

Non spécifié

Diplôme:

Non spécifié
A propos de la société
At dnata, our style of delighting customers is unique. That's why we attract the best people in the industry - people who can apply imagination to their work. We are growing quickly - and we are looking for people to join our global family of 20,000 employees. As the fourth largest combined air services provider, our services on the ground keep the world in the air. You'll find dnata in 38 countries offering customers our expertise in ground handling, cargo, travel, and flight catering.

We believe in the power of our people - and we're always on the look-out for potential stars to help us deliver the promises our customers make. Be a part of our success story. If you want to join us, please visit emiratesgroupcareers.com to apply
Réf. JB1821218

Compléter le questionnaire Joindre une lettre de motivation
---