Offre d'emploi non disponible Cette offre d'emploi a expiré et aucune candidature ne peut y être soumise pour le moment.
Senior Physical Inventory | IKEA Dubai Festival City
Fournisseuse de Carrière Or

Cet employeur a obtenu le classement Fournisseuse de Carrière Or selon son historique d'embauche sur Bayt.com.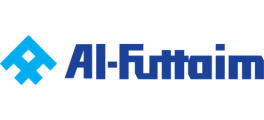 Réf. JB1835767

Compléter le questionnaire Joindre une lettre de motivation
Description du poste
About the Business:



One of the companies bearing Al-Futtaim name is IKEA.

IKEA is the world's largest home furnishings store, founded in Sweden over 60 years ago. Our operations around the world are constantly increasing with new stores and markets added to the success story.

At IKEA not only our furniture is down to earth, straightforward and inspiring, but so is our work ethics. Despite being the leading home furnishing retail franchisee across the world, we at IKEA still give you the room to grow At IKEA "creating a better everyday life for the many" isn't only our vision, it's our way of life

About the Job:


IKEA Dubai is looking to hire a Physical Inventory Assistant to support the Inventory Control Executive. The purpose of this role is to ensure all items in the store are counted in a systematic & planned manner thereby providing better stock availability for the business and also ensuring better data integrity. Checking and receiving all inbound stocks into the store.


Key Accountabilities:


Annual stock takes and cyclical counts
* To be responsible for planning and coordinating annual and perpetual inventories stock count for the Store.
* Analyze deviation and discrepancies ascertaining a tolerance level for shrinkage.
* Designates the task of updating stock files to Inventory Assistant.

Physical Inventory Procedures
* To review and update the PI SOPs, as well as maintaining consistent stock balances by adhering to strict physical inventory control procedures.
* To act as an interface between the inventory and the goods receiving department thereby monitoring and analyzing the errors arising from the different areas.

IKEA Store Commercial Work Groups
* To work together with Logistics, Sales, and Communication and Interior Design teams in order to ensure the manual errors binning/posting errors are reduced and the disciplines in the SOPs are followed while transferring stocks to display and selling the same from display.

Annual Audits
* To be responsible for periodically meetings with the AF Group audit team for the assessment and validation of the inventory process of IKEA which includes the existing procedures, business application, documentation and final approvals of stock shrinkages after stock take.

KPI's
* To monitor and maintain KPI's pertaining to the PI process in order to maintain a track of the areas which directly affect the performance of the Physical Inventory team as well as have an adverse impact on the overall objective of the Team.

Executing Stock Take and Final Discrepancy Figure
* To be responsible for the execution of the physical inventory of the store including the Self Serve, Full Serve, Markethall and Display counts and for the overseeing the Recovery counts. After all investigations are completed the job holder is responsible for analysing the Stock loss figure and present to the Logistics Manager and the Store Manager as well as members of the store management team. This figure has to be conveyed to Finance who will present it to the Auditors.

People Management & Development
* To supervise the Physical Inventory Control team to ensure highest level of work efficiency, and control operational costs.
* Ascertain adequate training and development initiatives to secure quality performance and succession needs.
Compétences
About You:


The ideal candidate for this role:
* Graduate (Bachelor of Commerce)
* 5 - 7 years goods flow and supply chain management experience
* Knowledge of retail operations
* Advanced Computer skills (MS Office packages) and operating systems (Navision)
* Excellent written and verbal English
* Focus on continuous improvement of existing operations
* Analytical Skills  
* Commitment and Interpersonal Skills
Détails du poste
Lieu de travail:

E.A.U.

Domaine de la société:

Entreposage

Type de la société:

Employeur (secteur privé)

Fonction:

Autre

Date de démarrage:

Non spécifié

Statut d'emploi:

Non spécifié

Type d'emploi:

CDI

Salaire mensuel:

Non spécifié

Management d'équipe:

Non

Nombre de postes à pourvoir:

1
Candidat préféré
Niveau de carrière:

Expérimenté

Années d'expérience:

Non spécifié

Lieu de Résidence:

Non spécifié

Genre:

Non spécifié

Nationalité:

Non spécifié

Diplôme:

Non spécifié
A propos de la société
Established in the 1930s as a trading business, Al-Futtaim is one of the most progressive regional business houses headquartered in Dubai, United Arab Emirates.

Structured into six divisions; automotive, retail, electronics, engineering and technology, real estate, financial services and general services, Al-Futtaim operates through more than 60 companies and maintains a decentralised approach, giving individual businesses flexibility and versatility to maintain a competitive stance.

Employing in excess of 20,000 people across the UAE, Bahrain, Kuwait, Qatar, Oman, Egypt, Syria, Pakistan, Singapore and Europe, this approach benefits employees, providing a clearly defined work culture where individuals are empowered with authority and responsibility for their work.

The success of Al-Futtaim is attributed to proactively managing change whilst upholding the values of integrity, service and social responsibility. The majority of businesses, built on a portfolio of world leading brands, dominate their sector.
Réf. JB1835767

Compléter le questionnaire Joindre une lettre de motivation
---