Offre d'emploi non disponible Cette offre d'emploi a expiré et aucune candidature ne peut y être soumise pour le moment.
Store Manager - Payless Riyadh (KSA)
Fournisseuse de Carrière Or

Cet employeur a obtenu le classement Fournisseuse de Carrière Or selon son historique d'embauche sur Bayt.com.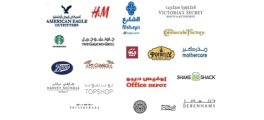 Réf. JB1792041

Compléter le questionnaire Joindre une lettre de motivation
Description du poste
The Role:
Maximises store contribution through exploiting every opportunity to drive sales, reduce stock loss and maintain cost controls. Delivers the highest levels of motivation and development of team members and ensures individual and store compliance with all company regulations and procedures.

Responsibilities:
Maximises sales and exceeds store budgets, achieved through effective and continuous space, stock and seasonal management, and highest possible levels of customer service. Uses sales and space reports to determine correct allocation of space within store, and uses sales history to condense or open space out seasonally. Advises (Business Manager / Operations) on out of stock departments/lines, slow sellers or price sensitivities. Plans and organises key/promotional events in a timely and systematic way, to ensure on-time delivery. Actively seeks out and exploits any additional opportunities to promote sales.
Drives highest possible standards of in-store visual impact. Ensures brand/layout guidelines are being correctly followed to deliver brand values and ensure corporate 'handwriting' is evident in presentation. In conjunction with visual merchandising team, ensures up to date 'look' to window displays. Drives sales floor presentation and housekeeping/recovery principles to the highest standard by regular walk through and corrective action/coaching.
Ensures store achieves defined stockloss targets. Ensures store accurately carries out all loss prevention activities as defined by their stockloss action plans. Constantly seeks to improve staff awareness of stockloss issues. Actively seeks out and implements any additional opportunities to reduce stockloss.
Participates in selection of new staff. Administers all staff issues. Initiates and promotes highest standards of instore training including weekly communication, daily de-briefs, product knowledge and on the job coaching. Identifies areas of training need within the store and develops or arranges programs to address them. Identifies individuals with potential within the store and formulates action plans or allocates additional responsibilities to further their development. Ensures a development plan is in place and implemented for every member of the store team.
Ensures store enacts and is fully compliant with all required administrative procedures according to company guidelines and within deadlines. Ensures an effective communication of issues and ideas between store and operational management.
Compétences
Minimum 4 years retail management experience
Excellent communication skills.
Previous experience in working within a multi cultural and diverse store environment.
Extensive leadership, decision making, planning & organizing and relationship building skills.
Bilingual (Arabic & English) Preferrable
Détails du poste
Lieu de travail:

Riyad, Ar. Saoudite

Domaine de la société:

Grande distribution/Grossistes; Commerce

Type de la société:

Employeur (secteur privé)

Fonction:

Ventes

Date de démarrage:

Non spécifié

Statut d'emploi:

Non spécifié

Type d'emploi:

Non spécifié

Salaire mensuel:

Non spécifié

Management d'équipe:

Non spécifié

Nombre de postes à pourvoir:

1
Candidat préféré
Niveau de carrière:

Expérimenté

Années d'expérience:

Non spécifié

Lieu de Résidence:

Non spécifié

Sexe:

Non spécifié

Diplôme:

Non spécifié
A propos de la société
M.H. Alshaya is a leading international franchise operator for over 70 of the world's most recognized retail brands. The company operates more than 2,400 stores across 7 divisions: Fashion & Footwear, Food, Health & Beauty, Optics, Pharmacy, Home Furnishings and Office Supplies. Alshaya's stores can currently be found in 19 markets across the Middle East & North Africa, Russia, Turkey and Europe and it employs more than 32,000 people from over 110 nationalities.
Réf. JB1792041

Compléter le questionnaire Joindre une lettre de motivation
---