Offre d'emploi non disponible Cette offre d'emploi a expiré et aucune candidature ne peut y être soumise pour le moment.
Strategic Business Development Manager - Implementaion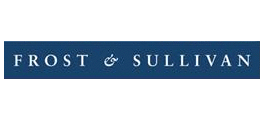 Réf. JB1794132

Compléter le questionnaire Joindre une lettre de motivation
Description du poste
•Manage and direct staff, including Project Managers, Consultants and contractors, on programmes/projects to prioritize work tasks, ensure project milestones and deadlines are met, and ensure work products meet quality standards
•Share in client, practice and performance management including project team management and the development of the team
•Monitor and direct others to act in accordance with company initiatives, processes and methodology
•Direct and manage the overall and day-to-day business execution of client projects to ensure quality work products, solutions and deliverables
•Lead efforts in building the overall client relationship in existing accounts including relevant pre-sales activities, building senior management client/partner relationships, qualifying projects, understanding requirements, delivering presentations and proposals and closing new business
•Manage and execute programme/project work plans, including qualitative and quantitative tasks and analytics
•Assist managing clients in scoping and planning multiple projects
•Direct delivery of programmes/projects, ensuring programmes/projects are completed at or ahead of schedule, costs are managed to budget, and customer expectations are exceeded
•Work closely with clients to understand key requirements and strategic direction, translate strategic thinking into actionable goals and design client solutions
•Realize defined sales targets
•Actively contribute to the growth of the business through actively seeking, identifying and supporting sales opportunities
Compétences
•Ability to identify and convert client business goals and objectives into solutions
•Proven ability to lead key complex project work steams across a diverse portfolio of clients and industries within the expected delivery excellence parameters
•Proven management experience
•Possess strong interpersonal skills
•Confident with the ability to present and liaise at senior level
•Superior verbal and written communication skills
•Strong financial and business acumen (client business drivers)
•Excellent problem identification and problem solving ability
•Demonstrated facilitation, collaboration and problem solving skills
•Understands consulting as a business, demonstrates competency (or capacity to be successful) in the ability to translate customer/business requirements into business solutions and successfully position with customers
•Ability to engage senior client management in discussions regarding our solutions, the client's industry and business model
•Exhibited skills in critical thinking and process improvement
•Must be a team player and where required be able to work independently
•Effective business development and sales skills necessary to identify and close new consulting opportunities
•Prior experience with pre-sales activity or account planning is desirable
•Ability and willingness to travel
Détails du poste
Lieu de travail:

Manama, Bahreïn

Domaine de la société:

Services de conseil; Industrie

Type de la société:

Employeur (secteur privé)

Fonction:

Gestion

Date de démarrage:

Non spécifié

Statut d'emploi:

Temps plein

Type d'emploi:

CDI

Salaire mensuel:

Non spécifié

Management d'équipe:

Non spécifié

Nombre de postes à pourvoir:

1
Candidat préféré
Niveau de carrière:

Manager

Années d'expérience:

Min: 10 Max: 20

Lieu de Résidence:

Non spécifié

Sexe:

Non spécifié

Nationalité:

Non spécifié

Diplôme:

Non spécifié
A propos de la société
Frost & Sullivan, a global growth consulting firm founded in 1961, is present across 46 locations globally, with more than 2000 industry analysts and consultants world-wide. With an integrated approach to consulting through technology research, market research, economic research, corporate best practices, training, customer research, competitive intelligence and corporate strategy- Frost & Sullivan is one of the world leaders in this space.

The breadth of our coverage encompasses 35 verticals in different industry segments. Frost & Sullivan's key focus areas are:
Information & Communication Technology, Chemicals, Materials & Foods, Process Consulting, Healthcare, Industrial Automation & Electronics, Energy & Power Systems, Environment, Building Technologies & Infrastructure, Aerospace & Defense, Metals & Mining, and Automotive & Transportation.
Réf. JB1794132

Compléter le questionnaire Joindre une lettre de motivation
---