Offre d'emploi non disponible Cette offre d'emploi a expiré et aucune candidature ne peut y être soumise pour le moment.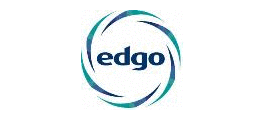 Réf. JB1799323

Compléter le questionnaire Joindre une lettre de motivation
Description du poste
- Operate the IT Infrastructure across multiple offices.
- Maintain the server hardware and software patches with the necessary upgrades.
- Conduct the necessary preventive maintainance activities as needed.
- Carry out the day to day system administration tasks, including back up, performance fine tuning, data center hand on checkups and antivirus checkups.
- Plan, implement and maintain high security measures to guarantee site integrity, authenticity and protection against possible security threats.
- Research, evaluate and recommend emerging technologies to meet evolving business requirements and strengthen the technology environment.
Compétences
-Working experience in administering and managing Microsoft Active Directory, DNS, DHCP, File Server, etc..
-Working experience in installing, managing and troubleshooting Microsoft Exchange Server "2003 - 2007 - 2010".
-Working experience in managing managed Anti Virus solutions and Anti Spam Filter.
-Working experience and knowldge in Firewall technologies "implemenation and configuration".
- Ability to use Hyper-V and Vmware.
- Professional in TCP/IP, WAN and LAN Protocols and domain users management.
- Knowledge of MS Office technologies which includes Sharepoint and Project Servers.
- Teamwork oriented, self-motivated, sensitive to others, detail oriented, strong ability to work-under/handle pressure, flexible and wiling to learn.
- Microsoft Certification in any of the above subjects is a plus.
- Very good communication skills in English language is a must. Language abilities will be assessed in the interview.
Détails du poste
Lieu de travail:

Amman, Jordanie

Domaine de la société:

Pétrole

Type de la société:

Employeur (secteur privé)

Fonction:

Technologie

Date de démarrage:

2012-07-15

Statut d'emploi:

Temps plein

Type d'emploi:

CDI

Salaire mensuel:

Non spécifié

Management d'équipe:

Non spécifié

Nombre de postes à pourvoir:

1
Candidat préféré
Niveau de carrière:

Expérimenté

Années d'expérience:

Min: 2 Max: 5

Lieu de Résidence:

Jordanie

Sexe:

Non spécifié

Nationalité:

Jordanie

Diplôme:

Baccalauréat / Diplôme supérieur
A propos de la société
Edgo, The Engineering and Development Group, was established in 1960, and is active in the oil, gas, power and water industry as an independent contractor, a joint venture partner with international contractors, and supplier / distributor of engineered equipment and materials. In addition, the Group has actively established, owned and operated equipment repair and maintenance facilities.

Edgo Group has built up a network of operations in 20 countries throughout the Middle East, Africa, UK, and North America, and continues to expand as part of its long-term strategic plan

Edgo works closely with equipment suppliers and other principals, which has enabled it to establish extensive service and maintenance operations. In addition to providing high quality after-sales services in the area, these facilities provide a strong base of support for all new equipment sales in the regions.

The Group has extensive interests with a number of the leading international investment houses and financial institutions and continues to arrange project and equipment finance for its worldwide activities. Edgo has actively sought participation in oil concessions in the region (Iran, Iraq, Yemen, Libya, Sudan, and Chad) and has made substantial equity investments in long-term exploration and oil-producing projects in partnership with major oil companies.
Réf. JB1799323

Compléter le questionnaire Joindre une lettre de motivation
---