Offre d'emploi non disponible Cette offre d'emploi a expiré et aucune candidature ne peut y être soumise pour le moment.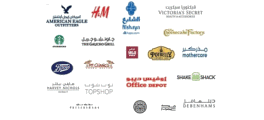 Réf. JB1791528

Compléter le questionnaire Joindre une lettre de motivation
Description du poste
Brand:


AL FORNO, the new gem in Italian dining offers traditional, authentic and hearty home-style cuisine from across the length and breadth of Italy, from the simple pleasures of fresh home-prepared pastas to pizzas baked using an original wood-burning oven for a most unique flavour.
The Italian countryside ambience of AL FORNO combines original terracotta tiles, inverted basket lampshades, Italian ceramic pottery and a traditional wood fired oven, with a breathtaking view of the water fountain and open skies, through expansive floor-to-ceiling windows. The open kitchen provides an interesting glimpse of the hustle and portrays true Italian spirit.
AL FORNO offers an imaginative menu from the heart of Italy. AL FORNO's Italian-born Executive Chef has drawn on his roots to create classic and authentic dishes. A diverse range of menu selections includes traditional delicacies such as soups, salads, appetizers, risottos and pastas.
AL FORNO blends tradition, balance and simplicity - the key to true Italian cuisine.


The Role:

To serve food & beverages to guests in a friendly and professional manner in order to maximizw guest satisfaction consistent with establishes standards.

Compétences
Responsibilities:


-
Ensure that our guests receive prompt, friendly & personalized service.


- Ensure all guests are greeted & served with a positive & up beat attitude.

- Ensure complete understanding of the operation philosophy of each of our restaurants & convey the same to our customers.

- Possess sound knowledge of our products i.e. food & drinks.

- Cater to the needs of our guests by suggestively selling our food & beverage items.

- Accommodate our guests' time restrictions through timely service & making double-checks.

- Notify managers of specific guests' needs & requests.

- Answer all telephone calls & enquiries in an efficient & professional manner.

- Recommend daily specials or promotions in order to maximize sales.

- Act as a final check on the quality of food & beverage items before they are served.

- Practice correct cash handling procedures by addressing the register after every transaction.

- Organize the money according to correct guidelines.

- Count back change to guest & servers.

- Follow proper cash checkout procedures.

- Assist the management in maintaining standards by reporting any problems in the surroundings (i.e. cleanliness of the floors, tables & service stations. Are all our guests are happy?).

- Maintain table standards by clearing all used plates, glassware etc. & by bussing tables & spot sweeping, as needed.

- Keep surrounding areas clean, free of debris & organized. Clean & maintain all the equipment used in the workstation.



Détails du poste
Lieu de travail:

Émirats Arabes Unis

Domaine de la société:

Restauration/Services culinaires/Restaurants

Type de la société:

Employeur (secteur privé)

Fonction:

Autre

Date de démarrage:

Non spécifié

Statut d'emploi:

Non spécifié

Type d'emploi:

CDI

Salaire mensuel:

Non spécifié

Management d'équipe:

Non

Nombre de postes à pourvoir:

1
Candidat préféré
Niveau de carrière:

Débutant

Années d'expérience:

Non spécifié

Lieu de Résidence:

Non spécifié

Genre:

Non spécifié

Nationalité:

Non spécifié

Diplôme:

Non spécifié
A propos de la société
M.H. Alshaya Co. is a leading international franchise operator for over 70 of the world's most recognised retail brands including Starbucks, H&M, Mothercare, Debenhams, American Eagle Outfitters, P.F. Chang's, The Cheesecake Factory, Victoria's Secret, Boots, Pottery Barn and KidZania. The company operates over 2,600 stores across diverse customer sectors: Fashion & Footwear, Health & Beauty, Food, Optics, Pharmacy, Home Furnishings and Leisure & Entertainment. Alshaya's stores can be found in markets across the Middle East and North Africa, Russia, Turkey and Europe and the company employs more than 40,000 people from over 110 nationalities. The company has established itself as the industry leader across these territories through a combination of local market understanding and a comprehensive commitment to customer service. Growth in each of its operating divisions and brands is supported by continuous investment in talent and infrastructure. It applies best practices in retail operations, merchandising, marketing, information technology, logistics, real estate, human resources and financial controls. M.H. Alshaya Co. is the retail business of the Alshaya Group, which was founded in Kuwait in 1890 and today represents one of the most dynamic companies in the Middle East. In addition to its retail operations, the Alshaya Group is active in a number of other sectors including real estate, automotive, hotels, trading and investments. Learn more about the company at www.alshaya.com
Réf. JB1791528

Compléter le questionnaire Joindre une lettre de motivation
---