Offre d'emploi non disponible Cette offre d'emploi a expiré et aucune candidature ne peut y être soumise pour le moment.
Web Developer / Programmer.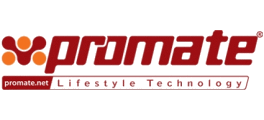 Réf. JB1425477

Compléter le questionnaire Joindre une lettre de motivation
Description du poste
We are searching for outstanding web developers / Programmers to be responsible for supporting the existing infrastructure as well as develop new CMS technologies.
The ideal candidate must display excellent written and oral skills with demonstrated interpersonal and organization abilities. A candidate for this position must be able to work in a varied, fast paced environment. Flexibility and tolerance is a necessity, Programming, graphic design and database administration are all elements of this position.

Proficient in various web design programs including HTML, Adobe PhotoShop, Shockwave, Dreamweaver, Perl, FrontPage and others. Extensive use and knowledge of end user programs and browser integration problems for web page design.
Compétences
Education and/or Experience:

Bachelors degree in computer science, MIS, or related experience.
Must possess superior skills in SQL.
Must possess superior skills in CMS programming, Magento and OS Commerce.
Must possess strong skills in Microsoft SQL Server.
Experience in structured environment with increasing levels of responsibility and complexity.
Excellent written and oral communications skills.
Strong attention to detail.
Flash video/animation experience is a must.
Abobe Creative Suite experience is a must.
CMS Programming experience is a must.

Programming Languages:
.net, Java, Visual Basic / VBScript, JavaScript, Python Perl C / C++ PHP XSL PL/SQL Assembly

Database:
Oracle, MySQL, Microsoft Access, MS SQL Server.
Cette offre d'emploi a été publiée dans les Spécialités suivantes:
Apps
CMS
Marketing par courriel
Magento
osCommerce
Détails du poste
Lieu de travail:

Dubaï, E.A.U.

Domaine de la société:

Technologie de l'information; Informatique/Matériel; Grande distribution/Grossistes

Type de la société:

Employeur (secteur privé)

Fonction:

Technologie

Date de démarrage:

2012-12-01

Statut d'emploi:

Temps plein

Type d'emploi:

CDI

Salaire mensuel:

US$3.000 - $4.000

Management d'équipe:

Oui

Nombre de postes à pourvoir:

2
Candidat préféré
Niveau de carrière:

Cadre/Cadre Supérieur

Années d'expérience:

Min: 3

Lieu de Résidence:

Émirats Arabes Unis

Genre:

Non spécifié

Nationalité:

Non spécifié

Diplôme:

Non spécifié
A propos de la société
Who are we?
We are Promate, and we are made for retail. We are a talented, innovative and award-winning brand-builder, and we are utterly dedicated to delivering the most specialized and original electronics peripherals solutions. We thrive on creativity and we are devoted to finding an answer to each and every one of your digital entertainment and personal computing demands.

What do we do?
What we do is special. Our job is to know what you desire, before you know it yourself. We break down the barriers between the technological and the everyday, seeking to bring you the newest and most pioneering gadgets as soon as it is physically possible. "Lifestyle technology" is our focus, our drive and our passion, and through this we strive to seamlessly incorporate modern technology into your daily life, whether that be at home, in the office, in the car, or on the move.

How do we do it?
Our methods are our own. We tinker, we tailor, we shape and we specialise. We find a niche in the market or identify something that is lacking in a particular product, and we fill that gap. Of course, we adhere to the highest standards - we are committed to quality control, we consistently update our inspection procedures and constantly improve both our employees' skill-sets and our technological capabilities - but those are mere details. We do what we do by seeing potential, by seeing things that are not yet there, and then bringing that potential to life.

Why do we do it?
Because there is no such thing as 'perfect.' There can never be enough options, enough add-ons, enough in the way of customisable and personalisable features: just because a product does not have something the consumer - you - needs, it doesn't mean you should accept it like it is. You are owed that choice, and we at Promate are here to give it to you.
Réf. JB1425477

Compléter le questionnaire Joindre une lettre de motivation
---