Trouvez votre emploi idéal
Choisissez parmi 12.875 offres d'emploi.
Faites-vous repérer par les employeurs.
Recevez des emplois par e-mail.
Facile et 100% gratuit!
&nbsp
Success Story de Antoun
Well i have been attracted to computers since 1999 when the 1st Cybercafe has opened it's branch near my house in Beirut-Lebanon, i was 15 years of age, left my school at grade 8 due to financial and social problems in my family, so i started to work as a cargo carrier 8 hours a day, and spend my time and salary in that cybercafe exploring computer world, then my love of knowledge and passion to computers lead me to dig deeper in that world, and obtain experience and skills in computers and it's related stuff, 10 years passed, and i found out myself having so much knowledge in Information technology with no help of a school or a teacher, except i had no degree in what i know and that did not stop me from going forward and create a Curriculum Vitae for my knowledge and work experience through those 10 years that was like a treasure collecting trip for me, i was then searching for a position in companies all around lebanon, but they all requested a degree or they will not contact me at all, then i was talking to my friend who has completed his education in a local college lately, about my situation, he told me why not apply through an online job site, then the idea that he gave me shocked me and i said to myself i missed that, it was so positive to me, then searching through google, i was driven to bayt.com, and registered and uploaded my cv, then in a matter of no more than two weeks, i have been contacted from a 5 stars hotel, for doing an interview, then everything worked well, and now i have been working here since 1 and a half year, i have been promoted from IT TECHNICIAN to IT SUPERVISOR, and my finance started to flow like a river, and now i still in the hotel, and i also opened with my friend who guided me here, a computer retail shop that i run it with him as a partner after my job shift, i am now living my dreams and i also applied for a technical institute to improve my education and get a degree, bayt.com shifted my positivity beyond my limitations.
Antoun Toubia
Nom de la société: Markazia Monroe Suites
Fonction: Technologie
Date de publication: 07 June 2011

-->

Success Story de Haitham

I was desperate, stuck in a dead-end job that didn't challenge me or even allow me to learn or gain any new experiences. So i decided to open an account on Bayt.com, and it was the best decision ever!

I found the dream job working for a great company, and now i learn something every day, working with a strong brand such as Canon, and this is all thanks to Bayt.com....

p.s i loved this website so much, i became a moderator for the specialties section.
Haitham Abu Sharif
Nom de la société: United Electronics - Jordan
Fonction: Marketing
Date de publication: 21 April 2014

-->

Success Story de Mohammed
I never expected that I will be contacted for a job interview through a website. My friend told me about Bayt.com and I checked it out. I started applying for jobs and suddenly I received a call from one employer who was very much impressed with my CV. I went through the interview process and was selected for the job. Today, I am the Procurement Manager in a well known company in the Gulf.

I have told my friends about Bayt.com and told them that they can find what they are looking for right here on the website.

Thanks to Bayt.com for its helping hand. Now I can be rest assured that if I ever need a helping-hand in employment, then I will knock on Bayt.com's door.
Mohammed Awad
Nom de la société: Qatar District Cooling Co.
Fonction: Achats
Date de publication: 20 March 2012

-->

Success Story de Rajaa

I will be writing my success story from another view point, as an employer not a jobseeker. I am working for this huge industrial company JAFCCO, they needed to employ candidates for the head office. I truly suffered convincing our admin. team that Bayt.com works and will give us the chance to choose people from a huge database of CVs. Bayt.com's database offers a wide range of professional people and most important at a less cost than other means of advertising besides that it serves you longer.

Finally the administration gave me the approval to use Bayt.com for our recruitment needs, in one condition, if we don't find proper candidates through Bayt.com, we will never use it again. And here we are, we used it again to post 2 other vacancies, using Bayt.com saved a long time of filtering unsuitable CVs.

Saving this time and choosing the high qualified CVs from Bayt.com database definitely increased my productivity and performance at work. I got lots of cheers from my admin team. This was really a successful experience for me.
Rajaa Jaber
Nom de la société: JAFCCO
Fonction: Ressources humaines/Personnel
Date de publication: 07 December 2011

-->

Success Story de Noor

I have joined Bayt.com 2 years ago.
Through this site, one of the biggest and a very well reputed bank in the MENA, Audi Bank, hired me as Senior Personal Banker.
Training program will take 3 months to be able to represent the Bank in an excellent way, simply I am proud to be one of its employees.

Thanks Bayt.com
Noor Sadoon Mahmood Aldelaimy
Nom de la société: Audi Bank - Lebanon
Fonction: Service clientèle
Date de publication: 24 April 2014

-->

Success Story de Marin

My story is very simple,

First time when I found out about www.bayt.com through Google search, I registered and in few minutes I started applying, next week somebody called me and then in next few weeks after being interviewed I am now working as a Plant Manager.
Bayt.com had simply changed my career life.

Thanks.
Marin Costeanu
Nom de la société: Flame Egypt
Fonction: Ingénierie
Date de publication: 24 June 2011

-->

Success Story de Ghada

I got two jobs through Bayt.com in major companies in Jordan and I want to express my thanks to you just because you gave me hope. I wish you success and progress and I hope you continue to give hope and joy to the people who are looking for jobs, I wish you all the best.
Ghada Nimri
Nom de la société: شركه الكونكورد للانشاءات
Fonction: Secrétariat
Date de publication: 24 October 2011

-->

Success Story de Zaid

تم حصولي على وظيفة عن طريق بيت دوت كوم في اللجنة الدولية للصليب الاحمر.
Zaid Matarneh
Nom de la société: اللجنة الدولية للصليب الاحمر
Fonction: Technologie
Date de publication: 27 January 2014

-->

Success Story de Tamara

I have been hired by Creative Travel Company through Bayt.com, I had two interviews with them and now I'm in training.
I thank Bayt.com for this awesome website that helped me find a job easily and with no difficulties.

Thank you
Tamara Jaghbeer
Nom de la société: Creative Travel
Fonction: Marketing
Date de publication: 05 March 2014

-->
Les offres recherchées
Plus d'emplois au Moyen-Orient et au Golfe Arabe
Participez à la conversation sur les Spécialités de Bayt.com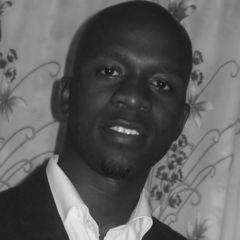 Participez à la conversation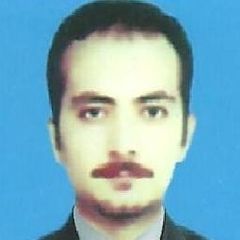 Participez à la conversation
Événements
Avez-vous besoin de conseils concernant votre CV ou votre stratégie de recherche de travail ? Voulez-vous rencontrer les Conseillers de Carrière de Bayt.com ? Bayt.com participera aux événements suivants dans la région.

Financial Support Apply for exclusive scholarships worth $1.7 Million for attendees Face to Face Interaction - Speak face to face with admission directors from Top Universities - Network and sha...

Why Attend? - Hear announcements & a status review of labour policy regulations by the KSA Ministry of Labour. - Expanded interaction between the public & private sector through dedicated strea...

UCP in partnership with Bayt.com, will be hosting a CV Writing Workshop during their Career Fair '15. Once you have determined your career goals, the biggest and most important challenge is convin...

Whether you are an exhibitor or a visitor the time you will spend at the exhibition will be invested productively as you will: - Discover new solutions and products for your business. - Gain excep...

The primary aim of the show is to promote and enhance the integration of national manpower into the country's workforce, and in the process help assist the government in its bid to increase the number...

Why you should participate? • Rising school enrollments • Increasing private investment • Growing economy & population • Rising budget allocations • Surge in demand for higher studies • Increasi...

- Interact directly with education providers from all over the world. - Increase awareness about latest trends within the higher education sectors & how it benefits you. - Get in touch with prof...

This job fair will also give platform to fresh graduate and other professionals from Oman to grow by working in big companies in private and public sectors. OCF will provide quality environment for...

Careers UAE

Lieu: United Arab Emirates

Date: 16 May 2016 - 18 May 2016

Careers UAE will provide UAE nationals with the opportunity to: - Discover training, education and employment opportunities in over 20 industry sectors. - Learn about the latest market informati...