Offre d'emploi non disponible Cette offre d'emploi a expiré et aucune candidature ne peut y être soumise pour le moment.
Store Manager | Marks & Spencer, Kuwait
Réf. JB1780156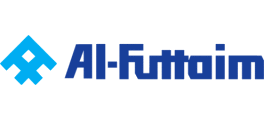 Description du poste
Department:


Marks & Spencer, part of Al Futtaim Retail, is a globally recognised retail brand offering stylish, high quality, great value clothing and home products as well as outstanding foods.With 14 Stores currently located across the GCC including locations in the UAE, Oman, Egypt, Bahrain, Kuwait and Qatar there is further growth planned with  an additional four stores to open in 2011 to further strengthen this exciting brand within the Middle East market. 
About the Role:

We are now looking for an experienced Store Manager to manage our store in 360 Mall Kuwait.  As a Store Manager who likes to have an active presence on the shop floor, your primary responsibility will involve leading a team of approx. 40 FTE as well as managing the day to day operations.  As full P&L responsibility will be given, you will also have the challenging task of driving our business forward and ensure our Store is fulfilling its objectives.  We are looking for highly sales driven people who can make a profit.Other key responsibilities include:
 Store Operations:
  As the key custodian of the M&S brand you will ensure the brand integrity is maintained throughout the Store and implemented to the Franchisor standards and guidelines.  Staff Management:
 You will ensure that the Store has a positive and supportive work environment and the staff are suitably recruited, trained and motivated to perform their jobs effectively.  Store Development:
  You will support the process of developing the store by proactively keeping abreast of advances in the clothing business locally, within the region and within the international market.  External Operations/Relationships:
  Cultivate a proactive partnership with local authorities such as Government, Health Authorities & Labour/Immigration Departments.  You will also develop a strong working relationship with Mall Management and external marketing teams.  Corporate Social Responsibility & Plan A:
   This involves supporting the Marks & Spencer Corporate Social Responsibility and Plan A (Environmental) initiatives.  

Compétences
About You:

With a minimum of four years experience in a similar level role, you will be a strong team leader who has the retail operational knowledge required to continue to lead the team towards the highest of standards.    Your track record influencing and negotiating with key decision makers will compliment your strong leadership and relationship building skills. You will have a solid understanding of the retail (preferably fashion) industry in the Middle East with demonstrated experience in driving sales and building customer loyalty.


Détails du poste
Réf.:

JB1780156
Lieu de travail:

Koweït

Domaine de la société:

Grande distribution/Grossistes; Commerce

Type de société:

Employeur (secteur privé)

Fonction:

Autre

Statut d'emploi:

Non spécifié

Type d'emploi:

CDI

Salaire mensuel:

Non spécifié

Nombre de postes à pourvoir:

1
Candidat préféré
Niveau de carrière:

Manager

Années d'expérience:

Non spécifié

Lieu de résidence:

Non spécifié

Sexe:

Non spécifié

Nationalité:

Non spécifié

Diplôme:

Non spécifié
Suivre la société Non Suivre la société
A propos de la société
Established in the 1930s as a trading business, Al-Futtaim is one of the most progressive regional business houses headquartered in Dubai, United Arab Emirates. Structured into six divisions; automotive, retail, electronics, engineering and technology, real estate, financial services and general services, Al-Futtaim operates through more than 60 companies and maintains a decentralised approach, giving individual businesses flexibility and versatility to maintain a competitive stance. Employing in excess of 20,000 people across the UAE, Bahrain, Kuwait, Qatar, Oman, Egypt, Syria, Pakistan, Singapore and Europe, this approach benefits employees, providing a clearly defined work culture where individuals are empowered with authority and responsibility for their work. The success of Al-Futtaim is attributed to proactively managing change whilst upholding the values of integrity, service and social responsibility. The majority of businesses, built on a portfolio of world leading brands, dominate their sector.
---