Trouvez votre emploi idéal
Choisissez parmi 12.875 offres d'emploi.
Faites-vous repérer par les employeurs.
Recevez des emplois par e-mail.
Facile et 100% gratuit!
&nbsp
Success Story de Yasmin
Bayt.com helped me move to a better opportunity. I never trusted online recruitment before Bayt.com. Through Bayt.com I got many opportunities in many Arab countries.

I have currently moved to Qatar, and it feels like the start of a new phase in my career, I wish to get the best out of it.

I recommend Bayt.com to anyone who is looking for vacancies in different countries. With Bayt.com, I believe, there are no boundaries.
Yasmin Abdelazim
Nom de la société: Regency Group
Fonction: Marketing
Date de publication: 25 March 2012

-->

Success Story de Nezha

Hello,
I'm Moroccan, 33 years old, I applied for a job on Bayt.com but I was not sure that I will get one through a job site. In the next few days, I was accepted and received a proposal from EOS recruitment after going through many rounds of interviews.
I'm very happy as its a new challenge and I'm sure this job will open many opportunities for me.
Thank you Bayt.com
Nezha Bellagh
Nom de la société: EOS Recruitment
Fonction: Comptabilité/Finance/Bancaires
Date de publication: 05 January 2014

-->


Success Story de John

I found my current job through Bayt.com after searching and submitting my CV to many different job opportunities. I would like to thank Bayt.com and their team for their professionalism.
John Hakim
Nom de la société: Motorola
Fonction: Ingénierie
Date de publication: 24 October 2011

-->

Success Story de صلاح

بيت كوم هو الموقع الرائد و الرائع في الشرق الاوسط فبفضل هذا الموقع حصلت على وظيفة

كنت قد مللت من البطالة في حياتي ، لم اجد اي عمل في محافظتي ولا في الجزائر ككل، قمت ببناء سيرتي الداتية على بيت كوم وبعد مدة من نشرها اتصل بي احد العملاء في شركة أي بي سي و قال اننا نحتاج الى موظفين و تم ترتيب الموعد من اجل المقابلة و بعد ان نجحت بالمقابلة قمت بتوقيع اتفاقية العمل و انا اعمل الى يومنا هذا في نفس الشركة.
عمري الان 20 سنة واعمل لدى هده المؤسسة 18 شهرا

شكرا بيت كوم على المجهودات التي قمتم بها والتس ساعدتني ييناء حياتي وجزاكم الله الف خير
صلاح الدين بن احسن
Nom de la société: APC Guelma
Fonction: Gestion
Date de publication: 07 September 2012

-->

Success Story de Mohamed

First, I would link to thank God for everything. I used to work at Shaker Consultant Group for Electrical Mechanical Consultants, and while I was there I decided that it's time to find a better job. At that time I found bayt.com, I registered and submitted my C.V and then I started applying for jobs. I was contacted by the HR department of Al-Nasser Company, I went there for an interview and fortunately I was accepted for the job. Now I am a senior lighting design engineer in Al-Nasser Company, I am responsible for Al-Nasser Academy for lighting program trainings, I am the design engineer who is responsible for street lighting, indoor, outdoor, external and facade lighting designs and I am also a part of the marketing team which is responsible for workshops, seminars and activities.
Thank you bayt.com
Mohamed Samy
Nom de la société: Al-Nasser Company
Fonction: Ingénierie
Date de publication: 13 February 2013

-->

Success Story de Bassam

I became a member with Bayt.com and later a recommendation was sent to me from Bayt.com to apply to Al Futtaim Company as a Document Controller and I did and got the job. I have been in my current job for 2 years and 7 months. Thank you Bayt.com for the recommendation.
Bassam Magdy
Nom de la société: Al Futtaim
Fonction: Autre
Date de publication: 29 November 2012

-->
Success Story de Ahmed
My story is very simple, through Bayt.com I got a job in Wasla Company.
Ahmed Sayed
Nom de la société: Wasla
Fonction: Service clientèle
Date de publication: 01 August 2012

-->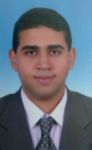 Success Story de Remon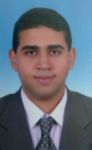 I graduated from my college in 2009. I was quickly employed but in a job offering a low salary and bad working conditions. I knew about "bayt.com" from my friend's manager. I surfed the web till I found "bayt.com" and submitted my CV. I was in bad need of money to live at a higher living standard and to study and develop myself to shift to a better career. In few months, I was able to join a US-based company for freelance work which pays a competitive salary and, of course, this job posting was on "bayt.com". Over a year, and through this job, I was able to discover a world of freelance opportunities and was able to save enough money to study marketing in an accredited university and I am now again applying for vacancies through "bayt.com". Thanks to "bayt.com", the most credible job site, I can grow and develop myself.
Remon Helmy
Nom de la société: BHG - Better Homes and Gardens
Fonction: Recherche
Date de publication: 18 June 2011

-->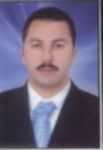 Success Story de mohamedattia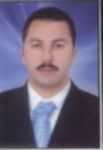 فؤجت بالاتصال بى وتمت المقابلة عن طريق موقع بيت.كوم وتمت الاستعانة بى في الوظيفة شئون قانونية
mohamedattia bassiuney
Nom de la société: International Computer Center - انترناشونال كمبيوتر سنتر
Fonction: Juridique
Date de publication: 10 June 2011

-->
Les offres recherchées
Plus d'emplois au Moyen-Orient et au Golfe Arabe
Participez à la conversation sur les Spécialités de Bayt.com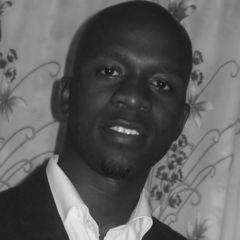 Participez à la conversation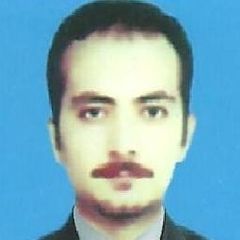 Participez à la conversation
Événements
Avez-vous besoin de conseils concernant votre CV ou votre stratégie de recherche de travail ? Voulez-vous rencontrer les Conseillers de Carrière de Bayt.com ? Bayt.com participera aux événements suivants dans la région.

Expert Guidance - Speak face-to-face with key decision makers from top business schools - Perfect your MBA admissions strategy with advice from our experts - Meet with MBA alumni and find out more...

Financial Support Apply for exclusive scholarships worth $1.7 Million for attendees Face to Face Interaction - Speak face to face with admission directors from Top Universities - Network and sha...

Why Attend? - Hear announcements & a status review of labour policy regulations by the KSA Ministry of Labour. - Expanded interaction between the public & private sector through dedicated strea...

Whether you are an exhibitor or a visitor the time you will spend at the exhibition will be invested productively as you will: - Discover new solutions and products for your business. - Gain excep...

The primary aim of the show is to promote and enhance the integration of national manpower into the country's workforce, and in the process help assist the government in its bid to increase the number...

Why you should participate? • Rising school enrollments • Increasing private investment • Growing economy & population • Rising budget allocations • Surge in demand for higher studies • Increasi...

- Interact directly with education providers from all over the world. - Increase awareness about latest trends within the higher education sectors & how it benefits you. - Get in touch with prof...

This job fair will also give platform to fresh graduate and other professionals from Oman to grow by working in big companies in private and public sectors. OCF will provide quality environment for...

Careers UAE

Lieu: United Arab Emirates

Date: 16 May 2016 - 18 May 2016

Careers UAE will provide UAE nationals with the opportunity to: - Discover training, education and employment opportunities in over 20 industry sectors. - Learn about the latest market informati...