Trouvez votre emploi idéal
Choisissez parmi 13.008 offres d'emploi.
Faites-vous repérer par les employeurs.
Recevez des emplois par e-mail.
Facile et 100% gratuit!
&nbsp

Success Story de Gorg

It felt great to receive this pleasant news about my new career through a recruiter in the Gulf Region with an amazing package after a very long period of unemployment. I was so happy about it and at first could not believe. I give all my appreciation to Bayt.com for helping me find my current job. Through my experience Bayt.com is the best among a lot of similar job sites and this is a fact. I will appreciate Bayt.com's services forever and I hope jobseekers can find their careers through Bayt.com. Though I found a job I still am receiving offers from various companies. Thank you Bayt.com from giving me this great opportunity to work in a leading firm.
Gorg Sami
Nom de la société: Arabtec
Fonction: Ingénierie
Date de publication: 25 January 2012

-->

Success Story de Jenny

Through Bayt and with the help of God I successfully found a suitable job which I am very excited to join soon.Thanks to Bayt.com which helps job seekers like me find the best jobs.
Jenny Ann Capila
Nom de la société: Saleh Al Hamad Al Mana Co
Fonction: Administration
Date de publication: 17 August 2014

-->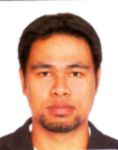 Success Story de Alvar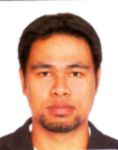 Hi Everyone!
I'm 28 years old now and still dreaming for another success and accomplishment in my career. Because of Bayt.com I am working as A Cad Designer for a HVAC design company here in Doha Qatar. I graduated in 2005 and I admit after my graduation I didn't have that good job. I started as a construction labor, and several months later I became a construction foreman and then I worked for couple of years as a draftsman in a governmental company in Philippines. At that time I was not yet satisfied with my career but with the help of Bayt.com now I'm here in Doha Qatar working as a Site Engineer at the same time as a CAD designer, and still hoping to pursue my goal in life and success in my career. Guys don't lose hope and faith and trust in yourselves. Bayt.com will surely help us meet our dreams and make them come true..

Many thanks
More Power..
Alvar Bantay
Nom de la société: Continental Cooling Company
Fonction: Ingénierie
Date de publication: 14 February 2012

-->
Success Story de Ahmed
Two years back, I was searching for new opportunity to grow my career life. I joined Bayt.com from a recommendation of a friend of mine.
Actually, Bayt.com was not the only job board that I joined, but via Bayt.com ONLY I got my job in Hilti Kuwait ... even though I didn't apply for that job!
Our current HR manager found me on Bayt.com, now I am a key account manager in my company.
I recommend Bayt.com for others for job hunting.
Thank you Bayt.com
Ahmed El-Banna
Nom de la société: Hilti Kuwait General Trading
Fonction: Ventes
Date de publication: 16 November 2014

-->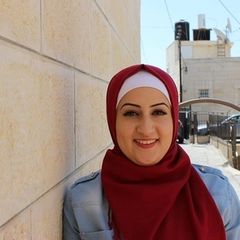 Success Story de Tamara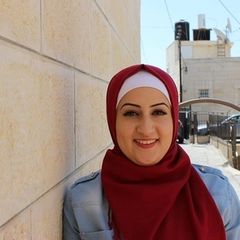 I applied to a job offer at Labbaik Group through Bayt.com, it is a great experience with such a great staff, I get hired on October 2015 as an Administrative Secretary in Qatar - Doha.
I would like to thank Labbaik Group for hiring me and I am very happy for joining them.
Tamara Abu Qulbain
Nom de la société: Labbaik Group
Fonction: Secrétariat
Date de publication: 15 November 2015

-->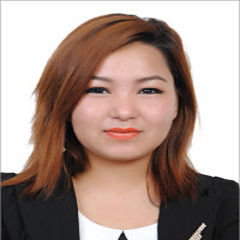 Success Story de Trecia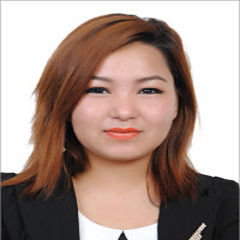 After posting my CV on Bayt.com, I received an opportunity for an interview from Marka Holding Company and when I went there, I was interviewed by really polite and friendly recruiters. After my second interview they told me that i will be informed within a week if i will be selected. I got a call from Marka in that week and was informed that i was selected.
I'm so grateful that Marka selected me to be part of its family and prove myself. It wouldn't be possible without the help of Bayt.com so thank you Bayt.com for helping my CV reach to Marka and thank you Marka for giving me the opportunity to prove myself and showcase my talent.

Thank you
Trecia
Trecia Thapa
Nom de la société: Marka Holding
Fonction: Ventes
Date de publication: 17 November 2015

-->

Success Story de Jean

Hi Everyone!

I became a member of Bayt.com few months ago and I was in the Philippines at the time I registered on this job site so I can access job openings in the UAE.

I arrived here last July 1, 2012 and luckily got a job in MATRIX FZCO after 6 days of job hunting. I actually did not send an application on my current post, it is the company's admin who did seek my profile and offered me a job interview and assessment which I fortunately passed and I start my work a day after the interview.

Thanks to Bayt.com for opening doors to many aspirants who want to work abroad including myself.
Jean Tariga
Nom de la société: MATRIX FZCO
Fonction: Comptabilité/Finance/Bancaires
Date de publication: 03 August 2012

-->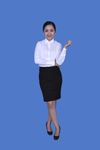 Success Story de Leah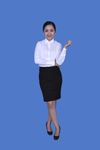 I am a fresh graduate computer engineer with no work experience at all, at first, I didn't know where to start with, aside from the referrals, I also look for a job online using Bayt.com, . I just applied the jobs that I think I'm capable of. And after 1 month and a half, I received an email from EFK Engineering, .then the owner herself called me for an interview and I got hired, And now I'm working in Engineering for Kids Kuwait for 1 month and a half, . I hope to work here as long as the company needs me and I am grateful that I became a part of it, everyone can also have the chance to find a job on Bayt.com.
Leah Dionson
Nom de la société: kids engineering
Fonction: Enseignement/Formation
Date de publication: 28 March 2015

-->

Success Story de Maria

Since I graduated in 2001 I have challenge myself to aim higher. My first Job was in the construction industry. Upon finishing my contract I decided to go abroad in search of a better job and new challenges. With God's grace and with Bayt.com's help I found a job which changed my personality, my character and attitude. With perseverance and enthusiasm I was able to achieve the dream job I wanted.
I currently work as an HR Assistant with RAK Airways. I am in a position where I can make a difference in for other employees and help them pursue their goal to be the best on their job.
Maria Eleonor Bello
Nom de la société: RAK Airways
Fonction: Ressources humaines/Personnel
Date de publication: 09 September 2012

-->
Les offres recherchées
Plus d'emplois au Moyen-Orient et au Golfe Arabe
Participez à la conversation sur les Spécialités de Bayt.com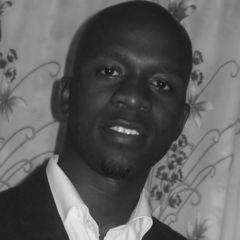 Participez à la conversation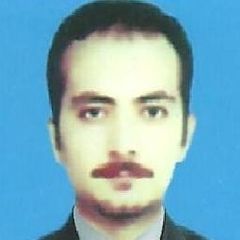 Participez à la conversation
Événements
Avez-vous besoin de conseils concernant votre CV ou votre stratégie de recherche de travail ? Voulez-vous rencontrer les Conseillers de Carrière de Bayt.com ? Bayt.com participera aux événements suivants dans la région.

Why Attend? - Hear announcements & a status review of labour policy regulations by the KSA Ministry of Labour. - Expanded interaction between the public & private sector through dedicated strea...

UCP in partnership with Bayt.com, will be hosting a CV Writing Workshop during their Career Fair '15. Once you have determined your career goals, the biggest and most important challenge is convin...

Whether you are an exhibitor or a visitor the time you will spend at the exhibition will be invested productively as you will: - Discover new solutions and products for your business. - Gain excep...

The primary aim of the show is to promote and enhance the integration of national manpower into the country's workforce, and in the process help assist the government in its bid to increase the number...

Why you should participate? • Rising school enrollments • Increasing private investment • Growing economy & population • Rising budget allocations • Surge in demand for higher studies • Increasi...

- Interact directly with education providers from all over the world. - Increase awareness about latest trends within the higher education sectors & how it benefits you. - Get in touch with prof...

This job fair will also give platform to fresh graduate and other professionals from Oman to grow by working in big companies in private and public sectors. OCF will provide quality environment fo...

Careers UAE

Lieu: United Arab Emirates

Date: 16 May 2016 - 18 May 2016

Careers UAE will provide UAE nationals with the opportunity to: - Discover training, education and employment opportunities in over 20 industry sectors. - Learn about the latest market informati...