Trouvez votre emploi idéal
Choisissez parmi 12.875 offres d'emploi.
Faites-vous repérer par les employeurs.
Recevez des emplois par e-mail.
Facile et 100% gratuit!
&nbsp

Success Story de Shaneela

I came to know Bayt.com through online career fairs and I've learned a lot from their representatives. I got the chance to be interviewed in several companies but unfortunately I didn't get the job till I was contacted by the HR department of AKU hospital who found my CV on bayt.com. I was interviewed and got the job. You should take the initiative to search for jobs and don't hesitate if the job doesn't sound as attractive as you may want, because it may open other doors. I would like to thank Bayt.com for providing me the perfect opportunity, to learn, practice and acquire practical knowledge, and start my career.
Shaneela
Nom de la société: AKU
Fonction: Santé
Date de publication: 31 January 2013

-->

Success Story de Farooq

Bayt.com is my most reliable business partner for more than 6 years now. Bayt.com was my 1st choice as a job seeker and employer, so hiring became an easy task for me after dealing with Bayt.com due to its fabulous filtration tools. I remember when we had an urgent position we needed to hire for, and I had a challenge with our business owner to find a good candidate for this position. After only a week I succeeded with Bayt.com and found what I was looking for. I will never switch from Bayt.com!
Farooq Ahmad
Nom de la société: Sunny Ceramics & Fittings Pakistan
Fonction: Marketing
Date de publication: 12 September 2012

-->


Success Story de Rominold

Through Bayt.com I was able to show my qualification and experience to different companies. Because of Bayt.com my CV was available to all leading companies which gave be a great chance to find a better opportunity.
My story started when I received a phone call regarding an interview to work in one of the leading advertising companies in Sri Lanka Frontline Advertising. When my CV was chosen through Bayt.com, I was in fact overwhelmed with the fast response, thank you very much Bayt.com.
Rominold Jesuthasan
Nom de la société: Frontline Advertising - Sri Lanka
Fonction: Technologie
Date de publication: 12 April 2014

-->

Success Story de Imran

Through Bayt.com I got many great career opportunities. More than five companies got in touch with me after seeing my CV on Bayt.com, this helped me boost my career choices. In the end Bayt.com helped me choose the job that best suited my work experience without any frustration. Thank you Bayt.com
Imran Qureshi
Nom de la société: Limton Group of Companies
Fonction: Ingénierie
Date de publication: 30 September 2011

-->
Success Story de Mohammad
How could I forget the help of Bayt.com in starting my career. It was December 2009 when I created my account with Bayt.com and after few days I got a call from Elsewedy Cables, K.S.A informing me that they selected my CV from Bayt.com for the post of Warehouse Supervisor. They asked me for an interview which went great and I later got the job.
Thank you Bayt.com!
Mohammad Yousuf Sani Zamir Ahmed
Nom de la société: Elsewedy Cables
Fonction: Autre
Date de publication: 05 August 2012

-->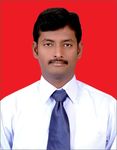 Success Story de Sathish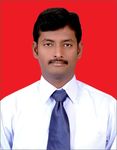 First, I want to thank God and Bayt.com for helping me begin a new career of success.
I graduated from University of India and worked at Hamad Al zamih company in Saudi Arabia for 2 years. Later I tried to look for better job opportunities by sending my CV to different companies.
I became a member of Bayt.com at that time and my wishes came true, I received a call from SEPCO (Saudi Gulf Environmental Protection Company) asking me for an interview and within 1 month I became a member of SEPCO family in a great position.

Thanks all and a special thank you to Bayt.com and I wish you continuous growth and success.
Sathish Chandrasekaran
Nom de la société: SEPCO
Fonction: Sécurité
Date de publication: 02 September 2013

-->

Success Story de Waqas

I graduated from the University of Karachi and started looking for a job. I visited Bayt.com and directly registered, completed my CV and started applying to different job openings.
After four days of applying I started receiving many calls from Bayt.com employers. I started working at Mz Computers(pvt)ltd through Bayt.com after 10 days of applying.
I am still receiving calls from different employers through Bayt.com.
Finally, I owe Bayt.com a debt of gratitude for the success it added to my career path.
Waqas Khan
Nom de la société: Mz Computers
Fonction: Administration
Date de publication: 02 February 2014

-->
Success Story de Azif
After two years of career gap it was through Bayt.com that I got this job . One fine evening I got a call from bayt.com that they are going to forward my CV to one of the leading companies in Saudi Arabia. Then very immediately I was interviewed and joined Rashed A. Al- Rashed & Sons Co.
I wish bayt.com all the sucess.
Azif Vayalumkal
Nom de la société: Rashed A. Al- Rashed & Sons Co.
Fonction: Contrôle qualité
Date de publication: 14 September 2013

-->

Success Story de KHAWAJA

The whole world has been facing many economic problems lately, and I was one of those professionals who were influenced by that. At that time I was really depressed and bayt.com was the only job search website that helped me out. I registered and applied for some jobs which I found suitable for my experience and qualifications. Within 6 months I was employed at Pakistan Bureau of statistics, Lahore as an assistant census commissioner.
Thank you bayt.com
KHAWAJA MUHAMMAD BILAL
Nom de la société: Pakistan Bureau of Statistics
Fonction: Gestion
Date de publication: 12 February 2013

-->
Les offres recherchées
Plus d'emplois au Moyen-Orient et au Golfe Arabe
Participez à la conversation sur les Spécialités de Bayt.com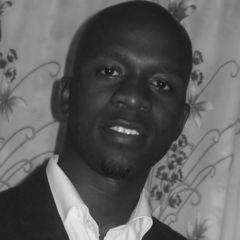 Participez à la conversation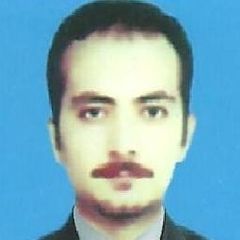 Participez à la conversation
Événements
Avez-vous besoin de conseils concernant votre CV ou votre stratégie de recherche de travail ? Voulez-vous rencontrer les Conseillers de Carrière de Bayt.com ? Bayt.com participera aux événements suivants dans la région.

Financial Support Apply for exclusive scholarships worth $1.7 Million for attendees Face to Face Interaction - Speak face to face with admission directors from Top Universities - Network and sha...

Why Attend? - Hear announcements & a status review of labour policy regulations by the KSA Ministry of Labour. - Expanded interaction between the public & private sector through dedicated strea...

UCP in partnership with Bayt.com, will be hosting a CV Writing Workshop during their Career Fair '15. Once you have determined your career goals, the biggest and most important challenge is convin...

Whether you are an exhibitor or a visitor the time you will spend at the exhibition will be invested productively as you will: - Discover new solutions and products for your business. - Gain excep...

The primary aim of the show is to promote and enhance the integration of national manpower into the country's workforce, and in the process help assist the government in its bid to increase the number...

Why you should participate? • Rising school enrollments • Increasing private investment • Growing economy & population • Rising budget allocations • Surge in demand for higher studies • Increasi...

- Interact directly with education providers from all over the world. - Increase awareness about latest trends within the higher education sectors & how it benefits you. - Get in touch with prof...

This job fair will also give platform to fresh graduate and other professionals from Oman to grow by working in big companies in private and public sectors. OCF will provide quality environment for...

Careers UAE

Lieu: United Arab Emirates

Date: 16 May 2016 - 18 May 2016

Careers UAE will provide UAE nationals with the opportunity to: - Discover training, education and employment opportunities in over 20 industry sectors. - Learn about the latest market informati...