Offre d'emploi non disponible Cette offre d'emploi a expiré et aucune candidature ne peut y être soumise pour le moment.
Arabic Female Physiotherapist (Alfardan Spa)
Réf. JB1218619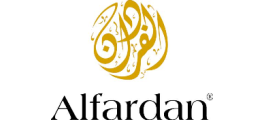 Description du poste
SCOPE OF THE JOB:
To assist the Senior Therapist in maintaining the highest standards of professionalism in all aspects of operations. To ensure all treatments are carried out to the highest standards and targets are met. To maintain the five star level of cleanliness required in the treatment rooms and in treatment procedures

KEY AREAS OF RESPONSIBILITY:
1.Day to day responsibility for equipment, products, cleanliness and hygiene of the treatment areas.
2.To be aware of all treatments offered and any promotions on offer at any given time.
3.Responsible for achieving sales targets as set by the Senior Therapist/ SPA Director.
4.Assist with demonstrations/ events as required.
5.Must adhere to training as set down by the Spa Director and Senior Therapist.
6.To maintain the stock at the correct level following set standards.
7.To use the correct quantities of products as specified by the manufacturer and not exceed that amount.
8.To conduct treatment as per the booked timing, not less and not more
9.To work overtime when requested by the management
10.To deal with complains in a professional way and inform the Senior Therapist/SPA Director immediately
11.To contribute in maintaining the good reputation of the SPA
12.Must attend all training courses as deemed necessary by the Senior Therapist/Spa Director.
13.Responsible for keeping up the high standard of treatment and service.
14.To supervise and conduct the safety of users and equipment at the Spa and to receive training to ensure that all relevant legislation pertaining to the Health and Safety at Work Law and Health and Hygiene standards are implemented and monitored within the Spa.
15.To maintain a high standard of appearance and personal hygiene as laid down by the Senior Therapist.
16.To always be punctual and prepared in advance for treatments.
17.Ensure that daily sales figures are accurately recorded.
18.To be adaptable and accountable for all actions.

Compétences
● Bachelor's degree in Physical Therapy or related discipline
● Must specialise in the following massage techniques: Remedial, Deep Tissue, Lymphatic, Reflexology, Deep Tissue, Lymphatic and Swedish.
● Minimum 3 years clinical experience preferably in a medical clinic, health spa or homoeopathic practice environment.
● Presentable and with excellent people and communication skills.
● Possess a caring, positive attitude.
● A genuine interest in helping clients overcome their physical problems
● Must be able to work in a team environment.
● Must meet grooming standards.
● Meet/exceed customer expectations.
● Uphold flawless hygiene ethics and practises.

Note: Offers of employment are subject to references satisfactory to AFG. AFG will not communicate with your present employer until an offer has been accepted or your consent to such contact has been obtained. Any attempt to mislead AFG in the information submitted during this process may render null and void any contract of employment subsequently entered into.

Formation
Bachelor's degree in Physical Therapy or related discpline

Détails du poste
Réf.:

JB1218619
Lieu de travail:

Doha, Qatar

Domaine de la société:

Hôtellerie/Tourisme/Voyage

Type de société:

Employeur (secteur privé)

Fonction:

Service clientèle

Statut d'emploi:

Temps plein

Type d'emploi:

CDI

Salaire mensuel:

Non spécifié

Nombre de postes à pourvoir:

1
Candidat préféré
Niveau de carrière:

Expérimenté

Années d'expérience:

Min: 3

Lieu de résidence:

Non spécifié

Sexe:

Femelle

Nationalité:

Non spécifié

Diplôme:

Baccalauréat / Diplôme supérieur
Suivre la société Non Suivre la société
A propos de la société
Alfardan Group has earned a reputation for being a leader in the premium lifestyle market. Our reputation for excellence has attracted market leading brands, experienced professionals, and bright graduates who share in our core values and passion for success. As a large regional conglomerate with premium brands across multiple industry market segments, we are committed to sustaining a high performance organization that consistently provides high quality service and products to our clients. We recognize that by attracting exceptional brands and individuals we can apply our core values that help strengthen and define our business culture. If you are driven by ambition and desire to be associated with market leading brands within an organization undergoing rapid regional expansion and having displayed a strong track record of providing its' employees with a superior foundation for building long-term professional careers -- a place where people can learn, achieve, and grow – Then we invite you to apply and make a difference in facilitating our vision of becoming the leading lifestyle goods & services provider in the Middle East… We are currently accepting applications in the following business units: Real Estate, Hospitality, Spa, Food & Beverage, Motorcycles, Automobiles, Marine, Exchange, Trading, Engineering, Construction Equipment, Buses, Jewelry, and Holdings. Some of the brands within our growing portfolio include: BMW, Mini Cooper, Land Rover, Ferrari, Maserati, Rolls Royce, Jaguar, Piaggio, Vespa, Guera, Triumph, Ducati, KTM, BMW Motorcycles, Corum, Chopard, Harry Winston, Barthelay, Breguet, Gerald Genta, Christian Dior, Franck Muller, Chaumet, Jaquet Droz, Longines, Baume & Mercier, Piaget, Dominator, Dalla Pieta Yachts, Doral, Mercury, Cruisers Yachts, Riva, St. Regis, Scania, Volvo,Spa Chakra and Bice.
---