Trouvez votre emploi idéal
Choisissez parmi 12.738 offres d'emploi.
Faites-vous repérer par les employeurs.
Recevez des emplois par e-mail.
Facile et 100% gratuit!
&nbsp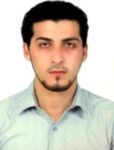 Success Story de Husam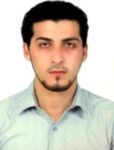 would like to thank Bayt.com for the various jobs offered to job seekers and the continuous updates and services!

As for my job applications on Bayt.com, I have been contacted by most of the companies for interviews!

I started my career in Educational technology arabia LTD. after applying to a job offer on Bayt.com, and now after 4 years I am working as a supervisor in my department. For me and my team members this is a big victory!

I really do believe in Bayt.com and their honesty in dealing with users. I advice all my friends to use Bayt.com for the best job opportunities!

Thank you Bayt.com, thank you from my deep heart!
Husam Mustafa Mansour
Nom de la société: EDUTech
Fonction: Comptabilité/Finance/Bancaires
Date de publication: 08 July 2014

-->

Success Story de Shaneela

I came to know Bayt.com through online career fairs and I've learned a lot from their representatives. I got the chance to be interviewed in several companies but unfortunately I didn't get the job till I was contacted by the HR department of AKU hospital who found my CV on bayt.com. I was interviewed and got the job. You should take the initiative to search for jobs and don't hesitate if the job doesn't sound as attractive as you may want, because it may open other doors. I would like to thank Bayt.com for providing me the perfect opportunity, to learn, practice and acquire practical knowledge, and start my career.
Shaneela
Nom de la société: AKU
Fonction: Santé
Date de publication: 31 January 2013

-->


Success Story de Satyabrat

Searching & getting the right job is not an easy task even if you have the expertise, but with Bayt.com, definitely it's mush easier. Bayt.com helps in enhancing your profile and they always stay in contact with you, sending new job offers, and all of these services are free of charge.
I'm a retail merchandising professional, I have 6 years of experience in fashion retail. I wanted to work with FMCG market from the very beginning of my career. I registered on Bayt.com & believe me I got an interview call from a premium Super Market in Kuwait, The Sultan Center, and I was successfully accepted in the job. Bayt.com is the premium choice used by employers when choosing the right candidate. I will start my job with The Sultan Center on Feb 2013.
Thank you Bayt.com and good luck to all job seekers.
Satyabrat Dash
Nom de la société: The Sultan Center
Fonction: Achats
Date de publication: 25 December 2012

-->
Success Story de صهيب
Thank God, my friend recommended that I register on Bayt.com to look for a job and I did because I saw how convenient jobs were presented with all required information.
After registering on Bayt.com I browsed through the job sites' sections and I felt like I was browsing on a social website like Facebook.
I visit Bayt.com on daily basis to refresh my CV and read the visibility charts and recommended jobs.
After few months of registering I got my dream job, now I am working in a leading educational organization for Science and Technology in Saudi Arabia, KFUPM.
I thank and appreciate Bayt.com for their great efforts and I recommended this great job site to all my friends and relatives.
صهيب عبد العظيم محمد عبد الله
Nom de la société: جامعة الملك فهد للبترول والمعادن - KFUPM
Fonction: Recherche
Date de publication: 04 August 2012

-->

Success Story de Shakeer

I got very good experience and also a great job opportunity from Bayt.com in ICICI Prudential Life Insurance Company.

Thank you very much Bayt.com.
Shakeer Hussain Shaik
Nom de la société: ICICI Prudential Life Insurance Company
Fonction: Service clientèle
Date de publication: 04 February 2014

-->
Success Story de Walid
Hi I'm Waleed a 23-year year old Saudi-Egyptian, graduated from the faculty of Commerce at Menoufia University in 2010. After my graduation I moved to the Gulf region in search for better job opportunities and registered on Bayt.com. Right after this the unexpected happened - I modified my job-search on Bayt.com from Egypt to Qatar and continued looking for a job. I also looked and applied for jobs through newspapers until one day I received a call from New Horizons. When I went to the interview, they told me that they had found my CV through Bayt.com. Thank God I passed the interview successfully. I am now an accountant with the company. Thanks Bayt.com!
Walid Sousa Ibrahim Sousa
Nom de la société: New Horizons Qatar
Fonction: Comptabilité/Finance/Bancaires
Date de publication: 25 January 2012

-->

Success Story de Ehsan

When I first signed up to Bayt.com 4 years ago, I haven't yet been holding the belief that I would find my way as a freshly graduated job seeker through a "website. However, I was truly amazed by Bayt.com's features, and I particularly admired with the notifications tab that tells you all about your profile when you're away, visibility charts featuring how many times your CV and public profile were viewed and what potential market sectors interested in your skills. Once I had published my completed profile, I started receiving emails and phone calls for vacancies. Thereafter, I was gladly employed in a full time position as a translator, copy editor, proofreader and translation supervisor in Orient Legal Translation who found me through Bayt.com and later they promoted me to more senior levels. I believe that Bayt.com will always again help me build my career.
Ehsan Al Rifai
Nom de la société: Orient Legal Translation
Fonction: Rédaction/Révision
Date de publication: 19 March 2013

-->
Success Story de Adeel
My name is Adeel Alvi, and I live in Jeddah, Saudi Arabia. It has always been a dream of mine to work in Hoshanco holding company, an international company with the best reputation in the country. I tried to apply in so many ways, but I was unlucky. At that time I had posted my CV on bayt.com hoping that it would help me find my dream job . One day, I got a call from the company inviting me for an interview, when I asked how they got my CV, they said from bayt.com, I was totally surprised. Now, I'm working with them, and happy as I will ever be, thanks to Allah, and to bayt.com.
Adeel Alvi
Nom de la société: Hoshan Pan gulf
Fonction: Gestion
Date de publication: 15 February 2013

-->

Success Story de BANDAR

Thanks to Bayt for making my application available to win the job in Al Jomaih Pepsicola Co. the best PEPSI bottler in 2012.

I was working in construction business but now I'm the projects manager in with more contribution in business management.

Thanks Bayt and thanks to Al Jomaih.
BANDAR ALSHAMMARI
Nom de la société: Al Jomaih
Fonction: Ingénierie
Date de publication: 03 February 2014

-->
Les offres recherchées
Plus d'emplois au Moyen-Orient et au Golfe Arabe
Participez à la conversation sur les Spécialités de Bayt.com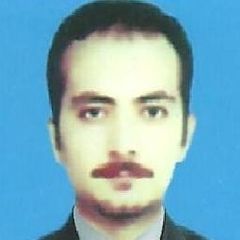 Participez à la conversation

Participez à la conversation
Événements
Avez-vous besoin de conseils concernant votre CV ou votre stratégie de recherche de travail ? Voulez-vous rencontrer les Conseillers de Carrière de Bayt.com ? Bayt.com participera aux événements suivants dans la région.

The Big 5 2015

Lieu: United Arab Emirates

Date: 23 Nov 2015 - 26 Nov 2015

- Select from 30,000+ innovative and never seen before construction products. - Meet 2,800+ manufacturers and distributors from 65 countries for answers to your technical questions. - Discover p...

Expert Guidance - Speak face-to-face with key decision makers from top Business Schools - Perfect your MBA admissions strategy with advice from our experts - Network with MBA alumni and find out mo...

Expert Guidance - Speak face-to-face with key decision makers from top business schools - Perfect your MBA admissions strategy with advice from our experts - Meet with MBA alumni and find out more...

Financial Support Apply for exclusive scholarships worth $1.7 Million for attendees Face to Face Interaction - Speak face to face with admission directors from Top Universities - Network and sha...

Why Attend? - Hear announcements & a status review of labour policy regulations by the KSA Ministry of Labour. - Expanded interaction between the public & private sector through dedicated strea...

The primary aim of the show is to promote and enhance the integration of national manpower into the country's workforce, and in the process help assist the government in its bid to increase the number...

Why you should participate? • Rising school enrollments • Increasing private investment • Growing economy & population • Rising budget allocations • Surge in demand for higher studies • Increasi...

- Interact directly with education providers from all over the world. - Increase awareness about latest trends within the higher education sectors & how it benefits you. - Get in touch with prof...

This job fair will also give platform to fresh graduate and other professionals from Oman to grow by working in big companies in private and public sectors. OCF will provide quality environment for...