Fermer
Trouvez votre emploi idéal
Choisissez parmi 9.374 offres d'emploi.
Faites-vous repérer par les employeurs.
Recevez des emplois par e-mail.
Facile et 100% gratuit!
&nbsp

Success Story de Mohamed

I don't think I should write more & more about Bayt.com because everyone knows how effective this job site is. In my previous job I was earning a little and now because of Bayt.com I'm in a good post at the UAE's famous and leading port operator - Dubai Ports World with a very good package. First I thank Allah and the next thanks goes to Bayt.com only. Thanks a lot for your valuable assistance.
Mohamed Yoosuf Careem Sirajudeen
Nom de la société: Dubai Ports World - DP World
Fonction: Comptabilité/Finance/Bancaires
Date de publication: 19 February 2012

-->

Success Story de Rominold

Through Bayt.com I was able to show my qualification and experience to different companies. Because of Bayt.com my CV was available to all leading companies which gave be a great chance to find a better opportunity.
My story started when I received a phone call regarding an interview to work in one of the leading advertising companies in Sri Lanka Frontline Advertising. When my CV was chosen through Bayt.com, I was in fact overwhelmed with the fast response, thank you very much Bayt.com.
Rominold Jesuthasan
Nom de la société: Frontline Advertising - Sri Lanka
Fonction: Technologie
Date de publication: 12 April 2014

-->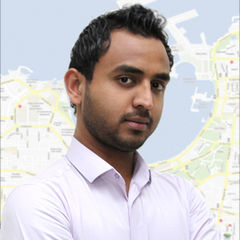 Success Story de Akram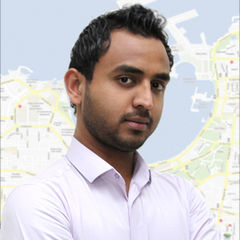 My credit goes to Bayt.com for the support that takes my career to the next level. I just applied through Bayt, com and within a weeks of time I got a job in Network Advertising and Events as a Digital and Technology Officer.
It was an incredible moment when I saw my offer letter, thanks Bayt.com, I need you forever and I love your services..
Akram Wahid
Nom de la société: Network Advertising & Event
Fonction: Technologie
Date de publication: 21 June 2015

-->

Success Story de Saptharangi

I got the best job offer through Bayt.com after doing many interviews at the age of 25. I worked as Customer Service Executive. It was an instant career advancement for me as a fresh graduate and a junior employee here in Sri Lanka. I am now a Business Development Executive at Job Envoy Sri Lanka. This job was a new chapter of my life and a great success to my career life.

Thanks to God and thank you Bayt.com for inspiring me.
Saptharangi Koralage
Nom de la société: Job Envoy - Sri Lanka
Fonction: Ventes
Date de publication: 17 April 2014

-->
Success Story de Shiham
I just graduated and overwhelmed with responsibilities and costs. I was told that Bayt.com is your gate for salvation and having the best future career, I didn't believe until I tried this for myself and the result was perfect and much better than I thought. Two days after I applied for the job, I had a phone interview from the HR of Standard Chartered Bank and a face to face interview the next day. The next thing I knew, I was employed within a week. This is probably the fastest response I would ever receive in my life.
Thank You Bayt.com
Shiham Mohamed Mashoor Mohamed
Nom de la société: Standard Chartered Bank - Sri Lanka
Fonction: Comptabilité/Finance/Bancaires
Date de publication: 17 April 2014

-->

Success Story de Sarah

I wanted a better opportunity for myself, a change in my career; I wanted to work in a field that I love with great working environment, Bayt.com gave me just that. I made sure I have my profile complete for better visibility and I picked vacancies that I liked. I began applying for various vacancies in my field and out of the blue, I received the best opportunity that could benefit me at Young minds Pre School & Toddler Group. I have Bayt to thank for my glorious success.
Sarah Thahir
Nom de la société: Young minds Pre School & Toddler Group - Sri Lanka
Fonction: Enseignement/Formation
Date de publication: 03 May 2014

-->

Success Story de Abdul

I thank and appreciate Bayt.com for giving me a chance to find a job from a reputed company in a short period. I actually I have not expected it will happen in few days. just I updated my CV within a few days I have Got a best offer.
I work now as a Radio Operator at Red Sea Marine services Company.

I thank once again Bayt.com and request all my friends to keep connection with Bayt.com.
Abdul Muthalib Jafarullah
Nom de la société: Master Marine UCC Sister Co
Fonction: Autre
Date de publication: 13 May 2015

-->

Success Story de Rehana

It was a novel experience to find a site that creates connections between both job seekers and employers. I found Bayt.com while surfing the internet and didn't know the number of ways it could be used to find the best job amongst the many advertised on a daily basis. Through this site and without applying I started receiving many job offers until I got the best offer ever.
Thank you Bayt.com, I am now a Recruitment Executive with one of the leading Facilities Management companies in Sri Lanka Envoy Facilities Management.
Rehana Hameen
Nom de la société: Envoy Facilities Management - Sri Lanka
Fonction: Ressources humaines/Personnel
Date de publication: 17 April 2014

-->
Les offres recherchées
Emplois par fonction
Plus d'emplois au Moyen-Orient et au Golfe Arabe