Fermer
Trouvez votre emploi idéal
Choisissez parmi 11.787 offres d'emploi.
Faites-vous repérer par les employeurs.
Recevez des emplois par e-mail.
Facile et 100% gratuit!
&nbsp

Success Story de Mohamed

I don't think I should write more & more about Bayt.com because everyone knows how effective this job site is. In my previous job I was earning a little and now because of Bayt.com I'm in a good post at the UAE's famous and leading port operator - Dubai Ports World with a very good package. First I thank Allah and the next thanks goes to Bayt.com only. Thanks a lot for your valuable assistance.
Mohamed Yoosuf Careem Sirajudeen
Nom de la société: Dubai Ports World - DP World
Fonction: Comptabilité/Finance/Bancaires
Date de publication: 19 February 2012

-->

Success Story de Saptharangi

I got the best job offer through Bayt.com after doing many interviews at the age of 25. I worked as Customer Service Executive. It was an instant career advancement for me as a fresh graduate and a junior employee here in Sri Lanka. I am now a Business Development Executive at Job Envoy Sri Lanka. This job was a new chapter of my life and a great success to my career life.

Thanks to God and thank you Bayt.com for inspiring me.
Saptharangi Koralage
Nom de la société: Job Envoy - Sri Lanka
Fonction: Ventes
Date de publication: 17 April 2014

-->


Success Story de Rominold

Through Bayt.com I was able to show my qualification and experience to different companies. Because of Bayt.com my CV was available to all leading companies which gave be a great chance to find a better opportunity.
My story started when I received a phone call regarding an interview to work in one of the leading advertising companies in Sri Lanka Frontline Advertising. When my CV was chosen through Bayt.com, I was in fact overwhelmed with the fast response, thank you very much Bayt.com.
Rominold Jesuthasan
Nom de la société: Frontline Advertising - Sri Lanka
Fonction: Technologie
Date de publication: 12 April 2014

-->

Success Story de Sarah

I wanted a better opportunity for myself, a change in my career; I wanted to work in a field that I love with great working environment, Bayt.com gave me just that. I made sure I have my profile complete for better visibility and I picked vacancies that I liked. I began applying for various vacancies in my field and out of the blue, I received the best opportunity that could benefit me at Young minds Pre School & Toddler Group. I have Bayt to thank for my glorious success.
Sarah Thahir
Nom de la société: Young minds Pre School & Toddler Group - Sri Lanka
Fonction: Enseignement/Formation
Date de publication: 03 May 2014

-->
Success Story de Shiham
I just graduated and overwhelmed with responsibilities and costs. I was told that Bayt.com is your gate for salvation and having the best future career, I didn't believe until I tried this for myself and the result was perfect and much better than I thought. Two days after I applied for the job, I had a phone interview from the HR of Standard Chartered Bank and a face to face interview the next day. The next thing I knew, I was employed within a week. This is probably the fastest response I would ever receive in my life.
Thank You Bayt.com
Shiham Mohamed Mashoor Mohamed
Nom de la société: Standard Chartered Bank - Sri Lanka
Fonction: Comptabilité/Finance/Bancaires
Date de publication: 17 April 2014

-->

Success Story de Rehana

It was a novel experience to find a site that creates connections between both job seekers and employers. I found Bayt.com while surfing the internet and didn't know the number of ways it could be used to find the best job amongst the many advertised on a daily basis. Through this site and without applying I started receiving many job offers until I got the best offer ever.
Thank you Bayt.com, I am now a Recruitment Executive with one of the leading Facilities Management companies in Sri Lanka Envoy Facilities Management.
Rehana Hameen
Nom de la société: Envoy Facilities Management - Sri Lanka
Fonction: Ressources humaines/Personnel
Date de publication: 17 April 2014

-->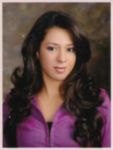 Success Story de Vigilia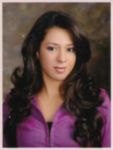 I was working as an Executive Secretary for a company in Karachi (Pakistan) for over two years and was in search of a job in Dubai. While browsing through various job websites I came across Bayt.com and my life has changed dramatically ever since.

Just after a week of posting my resume on Bayt.com I was contacted by an employer from Dubai. I went through a phone interview and got shortlisted further for the final in-person interview that was to be held in Dubai. The interview went well and I landed the job with quite a commendable salary.

All the credit for my current job goes to Bayt.com. Thank you Bayt.com, I have already recommended you to others and will continue to do that in the future as well.
Vigilia Erica Ruth Bernard
Nom de la société: TWI Middle East FZ – LLC
Fonction: Secrétariat
Date de publication: 10 October 2011

-->

Success Story de Brian

I was working for a good professional company in India but with a low salary, when I was in Dubai on a visit visa to search for a job I spent three months without a proper room, food,water etc. I did not have sufficient money in my pocket to go for an interview.I used to walk all the way from Karama to the place of the interview but return back disappointed as I was not given any offer. One day I met a person who asked me to send my resume to Bayt.com, so I went to an internet cafe and opened an account with Bayt.com and also uploaded my resume. I was back in my home town but kept on updating my resume on Bayt.com. One day I got a call from Doha and the company asked me if I was interested to work in Doha. They informed me about the position I will be handling and also the salary package and I was so surprised as I never got such a salary any where since I started working. Once I settled in Doha my company also gave me a family status, I got my wife and children here where they went to school and have now passed their 10th std in Doha. I would like to thank Bayt.com for this wonderful opportunity it has given me which has changed my life completely. I have also asked all my friends to put their resume on Bayt.com and will keep on telling others to do so. Thank you once again Bayt.com. I am still updating my CV as I have 100% confidence in Bayt.com's Services. God Bless You All.. regards Brian..
Brian James Dcruz
Nom de la société: Doha Asian Games Organizing Committee (DAGOC)
Fonction: Autre
Date de publication: 20 June 2011

-->
Les offres recherchées
Emplois par fonction
Plus d'emplois au Moyen-Orient et au Golfe Arabe