Trouvez votre emploi idéal
Choisissez parmi 12.738 offres d'emploi.
Faites-vous repérer par les employeurs.
Recevez des emplois par e-mail.
Facile et 100% gratuit!
&nbsp

Success Story de Fares

I'm Fares, QC/QA and lab Microbiologist in Al Ain Food and Beverages company one of AGTHIA group "UAE". I'm Egyptian, graduated from Science faculty in 2007 with very good grade, joined military service for one year and after I've completed it I started searching for my career.
After starting in my first job I heard about Bayt.com, it was in 2008 when I created my account and started completing my CV. At the beginning I did not trust that I would get a job from a web site but Bayt.com proved the opposite.
Year after year Bayt.com started proving that it deserves a lot of trust through the huge network of companies and job opportunities they provided for all job seekers all the time.
I got 3 interviews through Bayt.com, one was with EVA Cosmetics, PEPSICO gp " CHIPSY" and the last with Radiant rec. office in the UAE and many other calls from companies but I was stable and not seeking to transfer from my company at that time.
Bayt.com means a lot to me and to any job seeker that is looking for a job opportunity. Bayt.com also serves companies and became a necessity for every organization to hire professional candidates and to get quality CVs to fill any position.
Now Bayt.com is a part of world careers.
Fares El Barbary
Nom de la société: Al Ain Food and Beverages
Fonction: Contrôle qualité
Date de publication: 24 October 2011

-->
Success Story de Karim
Bayt.com has enhanced my career by helping me make the most Professional Resume using Career Services of Bayt.com which attracted Employers to call me for many interviews till i got my dream Job. My Career has changed from Customer Service to Information Technology as I'm working now as a "Data Center Administrator ", Bayt.com helped me build my resume, a professional one which helped me get hired in my Current Position and I have double my salary too .
I recommend Bayt.com to all Job Seekers that are looking for Professional Career.
Karim Ali
Nom de la société: Fawry Banking & Technology
Fonction: Technologie
Date de publication: 19 June 2011

-->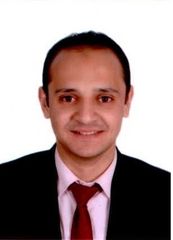 Success Story de Mohamed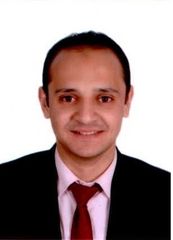 I already joined the account department in Ikea Egypt through Bayt.com. Thank you Bayt.com for you continuous efforts!
Mohamed Etman
Nom de la société: IKEA - EGYPT
Fonction: Comptabilité/Finance/Bancaires
Date de publication: 05 October 2013

-->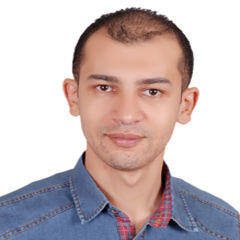 Success Story de Mohamed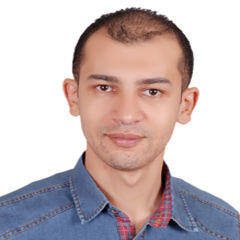 My name is Mohamed and I have been working in the hospitality field for a long time. Bayt.com helped me a lot in receiving many job offers in the largest companies. I am currently working in Azadea Egypt and this is one of the job offers I got through Bayt.com two years ago.

Thank you Bayt.com.
Mohamed Moustafa Fahmy Moustafa
Nom de la société: Azadea
Fonction: Service clientèle
Date de publication: 25 December 2012

-->

Success Story de Tamer

بداية الحمد الله رب العالمين على كل شىء كنت احلم بوظيفة محترمة فى احدى الشركات وكنت استخدم موقع بيت كوم ونجحت في ايجاد عمل عن طريق الموقع وانا الان اعمل بشركة روك سيراميك بالعين السخنة فى الادارة بالشئون الادارية والان نائب مدير المصنع والحمد الله على كل شىء واشكر جدا جدا موقع بيت كوم احسن موقع فى الشرق الاوسط
Tamer Radwan
Nom de la société: العالمية للصناعة روك سيراميك
Fonction: Gestion
Date de publication: 10 September 2012

-->
Success Story de marwan
Actually i was a veterinarian but suddenly i got a chance to study network technology (cisco) i was so confused to leave my career or not .
then i started doing both and after one year i got my CCNA AND CCNP
i am still a veterinarian but i like networking too much so i started searching for a job in my country but i found a lot of trouble (must be engineer ) even though i am good at networking. Later i applied to one job on bayt.com with low hopes to get the job but the manager of Abadnet Company at KSA called me and then i got a contract and I am in KSA Al Hamdo lillah
marwan moustafa sobhy
Nom de la société: abadnet training company
Fonction: Technologie
Date de publication: 05 June 2011

-->
Success Story de Nasr
I am a microbiologist at an international company; PepsiCo. Thanks to Allah(God) then to Bayt.com for holding this job. Through Bayt.com online job fair last year, I recognized PepsiCo and their recruitment site. After applying for each convenient job opportunity has been sent to my email within the last year, I conducted an interview at PepsiCo, and finally I am proudly working there.
Thanks Allah.
Thanks Bayt.com.
Nasr Ahmad Nasr
Nom de la société: PepsiCo
Fonction: Contrôle qualité
Date de publication: 01 March 2014

-->

Success Story de Ahmed

My story with Bayt.com began when I was having a hard time writing my CV. One day I was job hunting on the internet and I found Bayt.com, a website that would help me in writing my CV and publishing it. Back then I decided to post my CV and thought I just discovered a new way to find a job although later on I discovered that many of my friends are already registered. Then a couple of days later I received a phone call from the HR department of MegaProj regarding an interview to work as an VOIP &IVR Engineer, and I was accepted later on. I didn't apply for the job, and I was lucky enough to find one. I still receive different offers till now.

Thanks to Bayt.com
Ahmed Abd-El-gawad
Nom de la société: MegaProj
Fonction: Technologie
Date de publication: 02 January 2013

-->

Success Story de احمد

When I came back to Egypt I was having problems finding a suitable job but when I applied on Bayt.com my job found me. The company I'm currently working for Knauf Egypt ltd found my CV on Bayt.com and called me to arrange an interview.
I am working at Knauf Egypt as a Chemist for 2 months now. Thank you Bayt.com.
احمد صلاح الدين محمد
Nom de la société: Knauf Egypt ltd
Fonction: Contrôle qualité
Date de publication: 24 December 2012

-->
Les offres recherchées
Emplois par fonction
Plus d'emplois au Moyen-Orient et au Golfe Arabe
Participez à la conversation sur les Spécialités de Bayt.com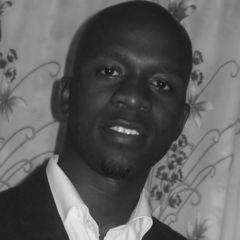 Participez à la conversation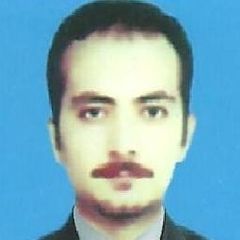 Participez à la conversation
Événements
Avez-vous besoin de conseils concernant votre CV ou votre stratégie de recherche de travail ? Voulez-vous rencontrer les Conseillers de Carrière de Bayt.com ? Bayt.com participera aux événements suivants dans la région.

Expert Guidance - Speak face-to-face with key decision makers from top business schools - Perfect your MBA admissions strategy with advice from our experts - Meet with MBA alumni and find out more...

Financial Support Apply for exclusive scholarships worth $1.7 Million for attendees Face to Face Interaction - Speak face to face with admission directors from Top Universities - Network and sha...

Why Attend? - Hear announcements & a status review of labour policy regulations by the KSA Ministry of Labour. - Expanded interaction between the public & private sector through dedicated strea...

Whether you are an exhibitor or a visitor the time you will spend at the exhibition will be invested productively as you will: - Discover new solutions and products for your business. - Gain excep...

The primary aim of the show is to promote and enhance the integration of national manpower into the country's workforce, and in the process help assist the government in its bid to increase the number...

Why you should participate? • Rising school enrollments • Increasing private investment • Growing economy & population • Rising budget allocations • Surge in demand for higher studies • Increasi...

- Interact directly with education providers from all over the world. - Increase awareness about latest trends within the higher education sectors & how it benefits you. - Get in touch with prof...

This job fair will also give platform to fresh graduate and other professionals from Oman to grow by working in big companies in private and public sectors. OCF will provide quality environment for...

Careers UAE

Lieu: United Arab Emirates

Date: 16 May 2016 - 18 May 2016

Careers UAE will provide UAE nationals with the opportunity to: - Discover training, education and employment opportunities in over 20 industry sectors. - Learn about the latest market informati...