Offre d'emploi non disponible Cette offre d'emploi a expiré et aucune candidature ne peut y être soumise pour le moment.
Marketing Manager
Réf. JB1779782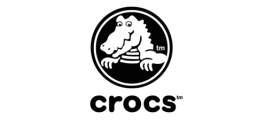 Description du poste
A dynamic global company seeking a highly driven and passionate Marketing Manager to manage the Middle East Marketing Department and Strategy Development.

Scope of work:

• Plan and implement integrated marketing communications campaigns and branding marketing campaigns touching upon various communication channels including retail, PR, direct-to-consumer events and social marketing portals
• Take initiative to align local integrated marketing communication campaigns with the directive from regional marketing
• Set key performance indicator for each campaign
• Monitor and evaluate the cost effectiveness and return on investments of all marketing communications campaign implements in the market
• Manage the communications with internal and external stockholders such as sales team, distributors, PR agency, event management in order to lead the direction of campaign planning and execution in the markets
• Work closely with regional marketing on budgeting, marketing planning and execution (weekly individual and group calls)
• Plan, control and monitor marketing budget and spending
• Coach marketing coordination on on-the-ground execution of campaigns and marketing plans

Compétences
• Integrated marketing communications campaign planning and execution experience
• Overseas education or marketing communications related work experience is a must
• Work experience at international PR agency at managerial level is an advantage
• Fluency in English
• Detail-oriented, matriculate, inter-personal, creative and open-minded
• Proficient in Microsoft Office, especially excel and PowerPoint
• Educational background in Marketing is an advantage
• Willing to travel for business

Détails du poste
Réf.:

JB1779782
Lieu de travail:

Dubaï, Émirats Arabes Unis

Domaine de la société:

Grande distribution/Grossistes; Marketing; Management

Type de société:

Employeur (secteur privé)

Fonction:

Marketing

Statut d'emploi:

Temps plein

Type d'emploi:

Non spécifié

Salaire mensuel:

$10,000 - $15,000

Nombre de postes à pourvoir:

1
Candidat préféré
Niveau de carrière:

Expérimenté

Années d'expérience:

Non spécifié

Lieu de résidence:

Émirats Arabes Unis

Sexe:

Non spécifié

Nationalité:

Non spécifié

Diplôme:

Baccalauréat / Diplôme supérieur
Suivre la société Non Suivre la société
A propos de la société
Crocs born in Boulder, Colo. as a simple, comfortable boat shoe, today Crocs™ footwear can be found across the globe and in more than 120 styles for men, women and children. With distinct collections, Crocs offers colorful, lightweight comfort for any occasion and every season. All Crocs™ shoes are uniquely designed and manufactured using the company's proprietary closed-cell resin, Croslite™, a technology that gives each pair of shoes the soft, comfortable, lightweight, non-marking and odor-resistant qualities that Crocs wearers know and love. Crocs™ footwear is ideal for casual wear, as well as for professional use and recreational activities. More than 100 million pairs of Crocs™ footwear have been sold. So what are you waiting for? "Feel the love™" and try a pair of Crocs™ shoes today. We promise your feet will thank you for it. BRAND The Crocs™ brand stands for innovation, fun and comfort for people who want shoes that conform to their personalities and lifestyles, as well as to their feet. Now in more styles and in more places for more occasions than ever before, Crocs™ is taking a big step forward in providing intuitive comfort to feet everywhere. MISSION Bring profound comfort, fun and innovation to the world's feet.
---