Offre d'emploi non disponible Cette offre d'emploi a expiré et aucune candidature ne peut y être soumise pour le moment.
Mystery Shoppers needed in Oman, - Mukhaizna
Réf. JB1481670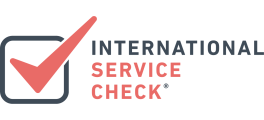 Description du poste
INTERNATIONAL SERVICE CHECK is a well known global company focused on checking the quality of customer service, by using the method of Mystery Shopping. ISC is currently looking for people of all ages who are thoughtful, have an eye for detail and with good reporting skills, who reside in

Oman Mukhaizna

to analyze the service provided by various commercial outlets: restaurants, clothing or shoe shops, jewellery boutiques etc.

Tasks given to Mystery Shoppers:

1. In order to begin with us, every candidate has to register in our database: (then choose: Contact -> Want to become a Service Checker?)

2. From time to time, you will be receiving emails or calls when somewhere in your area there are visits (checks) available.

3. For every visit you will receive detailed instructions about where and when you will have to go, what you will have to look for etc. Usually we check cleanliness, friendliness of employees and their willingness to help you during your visit. All detailed information regarding the visit is always provided in these written instructions, in addition they are often given by telephone from one of our coordinators. Some specific checks require you to pass a special certification test.

4. After your visit, you will have to write an experience report telling us exactly what happened and also answer questions from a questionnaire. Both will be available online in your personal Service Checker account.

5. Your fee is determined by the project, before the visit and always visible in your instructions. After you perform a correct check, a money transfer will be arranged within a few weeks from the date of your visit. If you are asked to do the visit in a different city, you will be paid travel expenses in addition to your checker fee.

You can do more than one visit per month

In addition, if we ask you to buy something, we will cover your expenses.
So when doing a test check for us, you can often eat for free, or even get new clothing for free etc.

If you want to join, please register at:
(then choose: Contact -> Want to become a Service Checker?)

What´s most important for us is your reliable report.

Compétences
• You need to be over 18 years old
• Have access to computer with Internet.
• English language.
• No special experience necessary.

Détails du poste
Réf.:

JB1481670
Lieu de travail:

Abu Dhabi, Émirats Arabes Unis

Domaine de la société:

Administration; Marketing; Service consommateur

Type de société:

Employeur (secteur privé)

Fonction:

Administration

Statut d'emploi:

Temps partiel

Type d'emploi:

CDI

Salaire mensuel:

Non spécifié

Nombre de postes à pourvoir:

99
Candidat préféré
Niveau de carrière:

Débutant

Années d'expérience:

Non spécifié

Lieu de résidence:

Oman

Sexe:

Non spécifié

Nationalité:

Arabie Saoudite; Australie; Bahreïn; Canada; Etats Unis; Grande Bretagne (UK); Ireland; Koweït; Nouvelle Zélande; Oman; Qatar; Royaume Uni; Émirats Arabes Unis

Diplôme:

Non spécifié
Suivre la société Non Suivre la société
A propos de la société
THE CUSTOMER EXPERIENCE SPECIALISTS
We have more than 2 decades of experience under our belts, a plethora of satisfied global clients and are passionately committed to the success of your projects.

We aspired to become the market leader since 1996 when we were founded by the principal partner Reinhold Auer and Martin Villgrater in Munich, Germany. The company steadily expanded and in 2000 another headquarters was established in Basel, Switzerland and a further partner, Hans Egarter, joined the company. Today INTERNATIONAL SERVICE CHECK is positioned at the top of the service checking industry and has established partnerships with the world's leading brands.

We've helped our global clients increase their service and quarterly turnover figures considerably through our quality control services. We're experts in Mystery Shopping and Customer Experience Improvements, such as Audits, Voice of the Customer and Employee Surveys. We specialize in serving clients in the luxury sector. We offer the latest innovations to all clients and constantly develop to stay ahead of the market to render the best service. Our consulting services are just as important and are perpetually evolving with our experience to fulfill client global demands even before they have the need.
---