Share Your Success Story with Bayt.com
We love to hear from members who were interviewed and hired through Bayt.com. We want to hear from you!
If you found your job through Bayt.com, you have the chance to make a real difference in another person's job hunt by sharing your experience. After all, motivation and inspiration are powerful tools when it comes to helping others accomplish their goals.
Share your story with the Bayt.com community!
In what way has Bayt.com helped you in your career?
What strategies did you use to get hired?
What does Bayt.com mean to you?
Success Stories with Bayt.com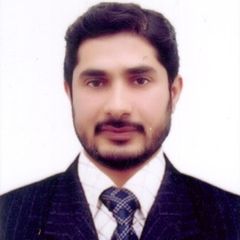 First of all, i would like to thank Bayt.com for providing me a great platform for job search.When i first came to UAE i was in search for a well known career portal where i could hunt for jobs, I tried many job portals but had no response and on top of that they were many job portals listing jobs that were already expired and required extensive form filling, ultimately a let down and a complete waste time and effort.

I was introduced to Bayt.com by my friend (Imran Ahmed) in UK, i was told that it is one of the most popular job portal in UAE and guarantee results, therefore the very next day i created my profile on bayt.com and within weeks i got an offer from Geolog Surface Logging DMCC.

One thing i would like to suggest all job seekers is to list their skills very clearly and complete their profile to the maximum level so that your profile get proper attention from employers.

"Dream Jobs are an illusion and only those who are lucky can get them", whenever I hear people say this, I totally disagree and share my story, how I manifested my Dream Jobs one after another with the right platform and i truly recommend it to all.
Muhammad Adnan Shahid
Company Name: Geolog Surface Logging DMCC
Job Role: Information Technology
Date Posted: 2017-01-03

Inspire Others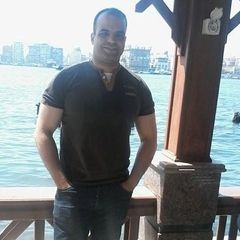 بعد ان مللت من البحث طويلا على وظيفة مناسبة فى معظم مواقع التوظيف على الأنترنت أصابنى الملل والأحباط . وكنت بالفعل مشترك فى موقع بيت.كوم ولكنى لم أكن متابع لحسابى
وفى يوم 28/9/2016 وعن طريق الصدفة البحتة قررت ان ارى حسابى على موقع بيت.كوم وكانت المفاجأة اننى تلقيت عرض عمل من شركة فيوتشر بريدج وهى من كبرى الشركات التى تعمل فى مجال التصميم والبرمجة
وعلى الفور تواصلت من خلال الموقع مع صاحب العمل . وأستطعت بحمد الله ان أجتاز المقابلة الشخصية . واستلمت عملى كمصمم مواقع أنترنت بشركة فيوتشر بريدج الرائدة فى مجال التصميم والبرمجة .
medhat mahmoud
Company Name: فيوتشر بريدج
Job Role: Design, Creative, and Arts
Date Posted: 2016-10-03

Inspire Others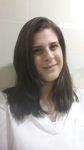 I had posted my CV on Bayt.com and by the grace of ALLAH, closely followed the guidance of the Career Center tips and tools. Account planning was not one on my list of choices, but Bayt.com Saved Search agent notified me of the position. As advised in the Career Center, I did a bit of research on the position and finally decided to apply.

Days passed and I got a phone call from the HR recruiter, asking me for an interview.

No one believes me when I tell them my story. Everyone says, "I always apply, nothing happens." Well, I did do something special. my CV caught her attention because of the personalized title and cover letter. I think that most people log on to Bayt.com expecting that registering is enough. What really makes a difference is utilizing all the Bayt.com tools. My experience proves that the Career Center tools and tips are there for a clear objective and not just to make the site look good!

Wish you all a successful experience like mine. Thank you Bayt.com for the opportunity.
Nancy Al-halawani
Company Name: Bayt.com
Job Role: Information Technology
Date Posted: 2016-08-30

Inspire Others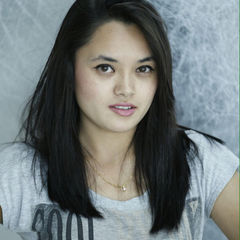 I applied for a job in SGL Shipping and logistics in December 2015, and out of 2000 applications, my CV was shortlisted for the position of an Admin Administrative. I am very delighted to share the experience with Bayt.com, and I found the job in a company where I can grow and developed my skills and expertise.

I also use Bayt.com for SGL when there is a demand for manpower, Bayt.com not only saves time in screening the CVs, but also provides me the right candidates .

I really appreciate Bayt.com and wish you guys all the success.

Best Regards,
Mrinalini
Mrinalini Pradhan
Company Name: SGL Shipping & Logistics LLC
Job Role: Administration
Date Posted: 2016-08-25

Inspire Others
Thanks Bayt.com for an opportunity at Kuwait Academy of Bilingual School. I expect a good, honest and concrete co-operation of the school.
Elmedina Sadikovic
Company Name: Kuwait Academy Bilingual School
Job Role: Teaching and Academics
Date Posted: 2016-08-04

Inspire Others

Soon I will be joining the Alshaya company in a new adventure for H&M. There will be expansion in Kuwait, so never a dull moment. Kuwait was not my first choice, but Bayt.com showed me that I was a good match for this company. I am welcoming this relocation in the future. Thanks Bayt.com
Inez Kattestaart
Company Name: M.H. Alshaya
Job Role: Management
Date Posted: 2016-08-03

Inspire Others
It was through bayt.com that Al Babtain Group was able to contact me for a job vacancy. I was fortunate enough to have passed the interview and just within two weeks I joined Al Babtain (a well-established company offering various products (mainly cars) here in Kuwait).

Thanks Bayt!
Chriza Mae Tutor
Company Name: Al Babtain Group
Job Role: Human Resources and Recruitment
Date Posted: 2016-06-13

Inspire Others

I got an offer for an accountant. I am very happy and interested in working with Halwani Brothers.

Thank you bayt.com and thank you Halwani Brothers
mostafa ragab
Company Name: Halwani Bros
Job Role: Accounting and Auditing
Date Posted: 2016-05-08

Inspire Others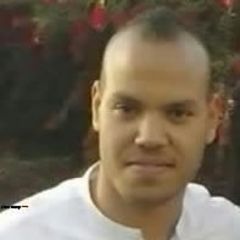 On Sunday 31st of January, I had an interview with Ms. Hala AbouZaid, the Talent Acquisition & Recruitment supervisor in HB, then an interview with Mr. Atef Saad, the Costing Manager, and then i was asked to wait for a feedback. On 23rd of February, I had my second row of interviews, Technical interview with Mr. Alaa Mesbah, the Accounting Manager, and Mr. Fathi Mohammed the CFO. I managed to pass all interviews. After some wait, by the 2nd of March I got an offer for a junior accountant position. On 15th of March, I joined Halwani Brothers as a GL & Bank Accountant. I am very happy and excited to be part of this great organization.

Thank you bayt.com and Halwani Brothers.
hussein hamdy
Company Name: Halwani Brothers
Job Role: Accounting and Auditing
Date Posted: 2016-05-08

Inspire Others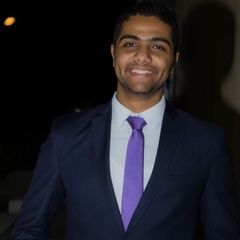 I would like to thank Bayt.com for helping me finding a great opportunity, I got a very competitive offer from Halwani Brothers (a multinational company) as a cost accountant with a respectable salary. Since my graduation, i have received quite a few opportunities through Bayt.com. I would highly recommend every Job seeker to register on it.
Omar Shayboub
Company Name: Halwani Brothers Co.Egypt
Job Role: Accounting and Auditing
Date Posted: 2016-05-05

Inspire Others