Share Your Success Story with Bayt.com
We love to hear from members who were interviewed and hired through Bayt.com. We want to hear from you!
If you found your job through Bayt.com, you have the chance to make a real difference in another person's job hunt by sharing your experience. After all, motivation and inspiration are powerful tools when it comes to helping others accomplish their goals.
Share your story with the Bayt.com community!
In what way has Bayt.com helped you in your career?
What strategies did you use to get hired?
What does Bayt.com mean to you?
Success Stories with Bayt.com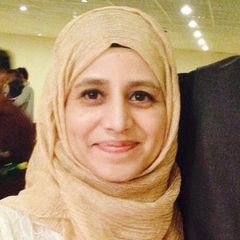 I am enjoying working in the management department at Fairytales Nursery.

Thanks Bayt for this opportunity.
Parveen Shoaib
Company Name: Fairytales Nursery
Job Role: Management
Date Posted: 2016-04-19

Inspire Others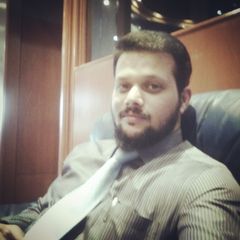 I am currently working at Burhan Technology Company in Sales. The opportunity came through Bayt.com and i have thoroughly enjoyed working with them so far.

Thanks for making things possible for me Bayt.
sahil kadri
Company Name: Burhan Technology Company
Job Role: Sales
Date Posted: 2016-04-13

Inspire Others

The company called and told me that they found my CV on bayt.com. They contacted me on March 21st for an interview, and just in two days time by 23rd they informed me that I have passed the interview and they'd like to offer me the job. I just recently accepted the letter as a Customer Service Representative for their Al Ain Branch. I am about to start some time next week.

Thank you Bayt for this opportunity!
Arvin Roy Reyes
Company Name: Aafaq Islamic Finance
Job Role: Customer Service and Call Center
Date Posted: 2016-04-13

Inspire Others
I got a great offer from UBUY as a Creative Director and a Internet Marketing Executive. I love my new work place and it dynamic professional environment.
Thanks to Bayt.com for this great opportunity.
Amjad Shashai
Company Name: UBUY
Job Role: Design, Creative, and Arts
Date Posted: 2016-04-11

Inspire Others
I have worked in many different organizations, but I never experienced a better management then Al Bahri Hardware. I'm very happy and comfortable to work with them, the main reason for that is that they have been genuine and professional through out my tenure.

I would like to thank Bayt.com for this opportunity.
Hareesh Muhammed Mahroof
Company Name: Al Bahri Hardware & Safety EQPT
Job Role: Information Technology
Date Posted: 2016-04-07

Inspire Others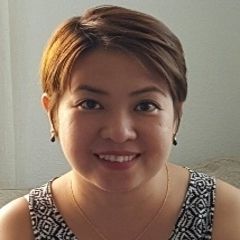 Bayt came out to be a real success for me, just after one month of job search I found an opportunity at Next Generation School in the administration department.

Thanks Bayt.
Carmelita Rase
Company Name: Next Generation School
Job Role: Administration
Date Posted: 2016-03-31

Inspire Others

A dream came true with Bayt.com, I joined Azmeel Contracting Company in September 2015 as a Procurement QC Supervisor, a challenge where I use my experience in construction projects I love for leading contractors.

Thanks a lot Bayt.com
Abdullah Maghrabi
Company Name: azmeel contracting company
Job Role: Quality Control
Date Posted: 2016-03-09

Inspire Others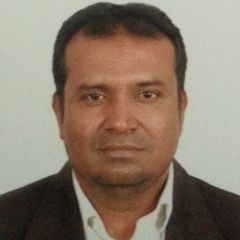 I got selected by Said Bawazeer Trading Company for the post of Product Sales Supervisor, Easter Region, after previously working at SADAFCO. I am enjoying my time at Said Bawazeer and I am truly thankful to Bayt.com for this career opportunity.
Mohammed Shamsuddin
Company Name: SAID BAWAZIR
Job Role: Sales
Date Posted: 2016-02-21

Inspire Others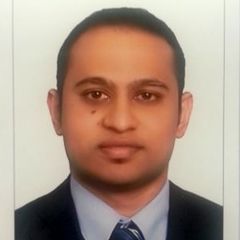 I would like to thank Bayt.com for helping me find a genuine job opportunity, which was not the case with other job portals where they used repeated vacancies which were no longer available with the employers.
Nitin Manganahalli Goud
Company Name: Transmed
Job Role: Sales
Date Posted: 2016-02-17

Inspire Others
I was really keen on working in Transmed and therefore I applied for a vacancy through Bayt.com, it really paid off. I highly recommend Bayt.com to job seekers who would like to work for an employer of their choice.
Zubair Alam
Company Name: Tranmed Overseas Inc. S.A
Job Role: Sales
Date Posted: 2016-02-17

Inspire Others