Bayt.com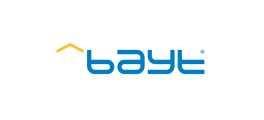 About Bayt.com
Bayt.com is the leading online recruitment website in the Middle East and North Africa (MENA region) today. With more than 26 million registered job seekers (October 2016) and almost 8 million visits each month, we represent all career levels, industries, and nationalities in the region. The website operates in three different languages -- Arabic, English, and French -- to cater to our diverse demographic.
Bayt.com works with over 40,000 companies, from small businesses to large multi-nationals to governmental entities, and helps them to successfully attract and recruit qualified professionals and executives every day. From our 13 offices across Bahrain, Egypt, Jordan, Kuwait, Lebanon, Qatar, Saudi Arabia, UAE, Sri Lanka and Pakistan, Bayt.com maintains an ongoing, dedicated customer support staff that is able to work directly with our customers to ensure their goals are achieved most efficiently and cost-effectively.
Founded in 2000, Bayt.com has become one of the most trusted and respected brands in the region. Over the years, we have won numerous awards of recognition, including the "Leading E-Commerce Website in the Pan Arab Region" by the Pan Arab Web Awards (2007), the "Company of the Year" award by the TECOM Investments Pearl Awards (2009), and the "Top Companies to Work For in the UAE" award by the Great Places to Work Institute (2011, 2012, 2013 & 2014), and Best Workplaces in Asia 2015 award.
Vacancies at Bayt.com
Find the latest vacancies advertised in 2017 by Bayt.com.
You could try searching for thousands of other jobs on Bayt.com using our job search engine.