Corporate Divisions
Sales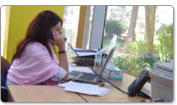 Bayt.com is a sales driven organization. Our sales teams are responsible for prospecting, selling to, and servicing our customers. The department is highly entrepreneurial in its spirit and rewards.
Marketing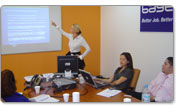 Bayt.com is amongst the region's best recognized brands. With millions of visitors and tens of millions of page views every month, Marketing at Bayt.com is responsible for ensuring that the brand is always top of mind and the user experience is best of breed. The department is collaborative, partnership-focused, and a model of marketing effectiveness.
Human Resources
Bayt.com's HR department sets and implements the policies that empower Bayt.com to locate, hire, and retain Superstars. The department is focused on empowering Baytheads to improve their quality of life, through greater rewards and continuous recognition in a diverse, fast growth environment. The department is caring, fair, and revolutionary.
Technology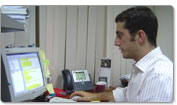 Bayt.com's technology is the foundation of its leadership. The Technology team is focused on building globally leading technologies locally. Technology launched Bayt.com in record time and continues to move fast ensuring a user experience that is useful, efficient, and empowering. Our Technology team is creative, innovative, and highly flexible.
Finance
Bayt.com Finance has always done far more with less. Today Finance at Bayt.com manages the financial health of an organization with over 150 staff members spread over 10 offices with a variety of product and service lines and rates of business growth that are often in the triple digits. The department is a key support function of Bayt, empowering the other departments to invest for excellence. It is rigorous, technological, and adept.