Choose from over
500+

tests to evaluate candidates on skills that matter to you most

Standardized Tests

Our tests are written and reviewed by experts and PhD holders in sync with ISO 9001:2008 (TUV, America) standards and mandated policies.

Automated Scoring

Test your candidates' skills remotely or at your premises automatically through our online service. We manage assessment scoring so you always have dependable results.

Comprehensive Reports

We provide detailed candidate result reports with scores, test details, and rank achieved so you can select top talent with utmost precision.
Trusted by some of our
top clients

Want to hire the right people with employer tests?
Contact Us
Bayt Tests Are
Powerful

And

Easy To Use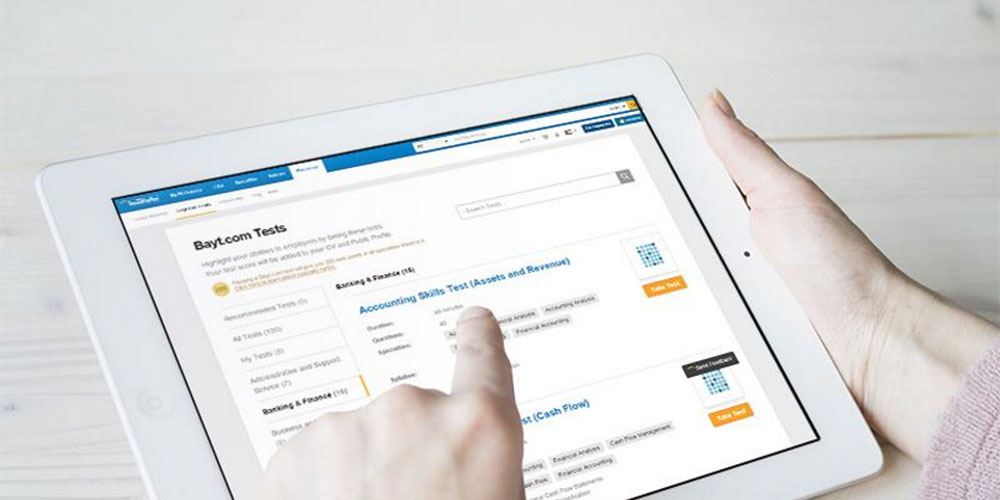 Choose Tests: Select from our diverse library of 500+ tests covering different job types and skill sets.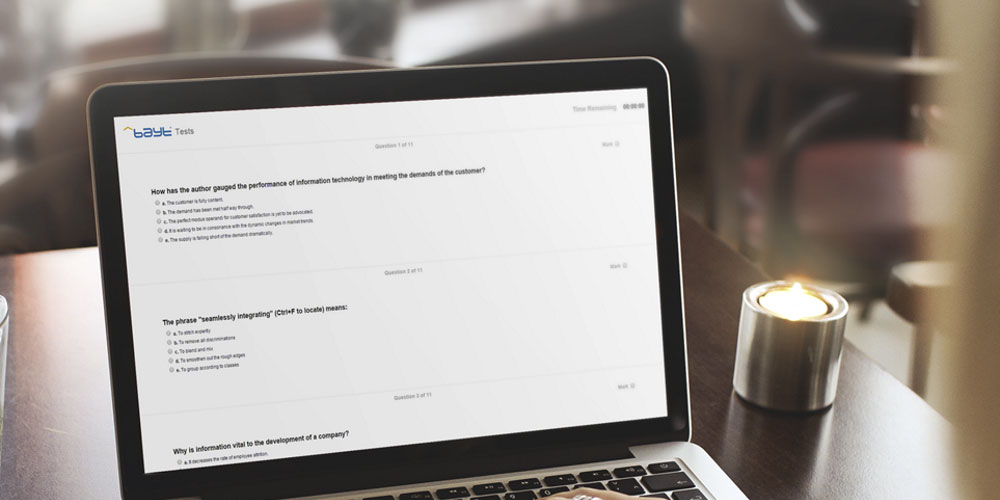 Quiz Candidates: Send the test to the candidates you want to evaluate online, or invite them for the assessment at your office.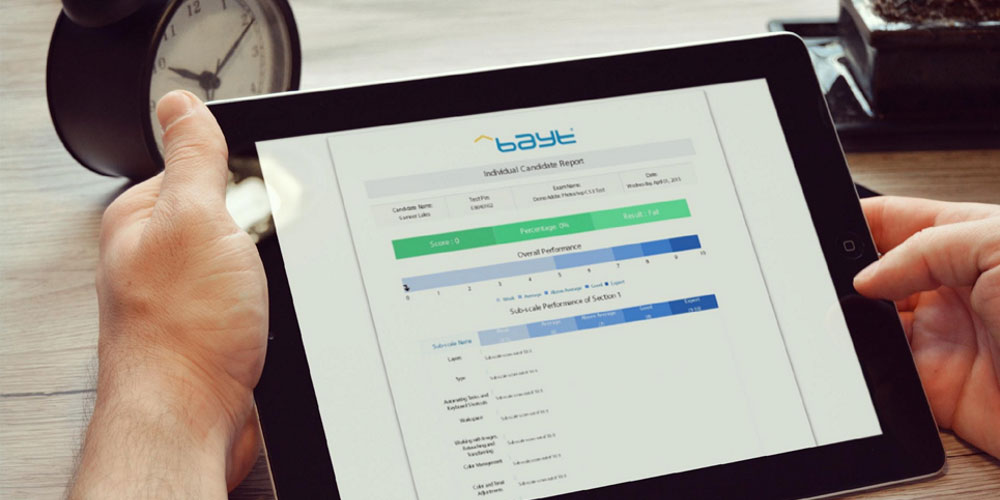 Insightful Reports: After our fast automated grading, get objective, detailed and comparative result reports.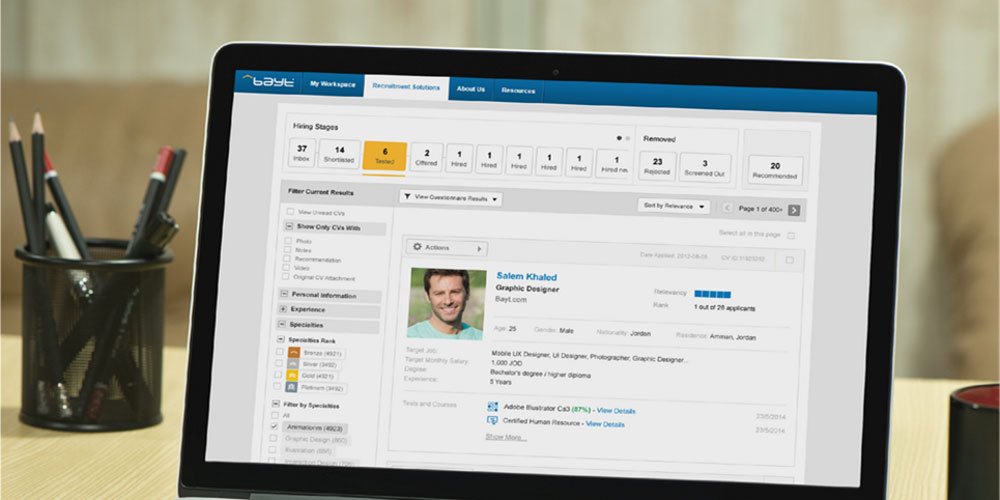 Make Well Informed Decisions: With reliable test scores in hand, hire the right person for every position, every time.
Client
Favorite

Bayt.com Tests

Our tests cover a wide range of skill sets and expertise domains, here are some of the most popular tests employers are using:
IQ Test
Duration: 40 minutes
Questions: 40
Test Skills
Linguistic/Verbal Ability
Logical Ability
Numerical Skills
Perceptual Skills
Visual Spatial Skills
Personality Test
Duration: 60 minutes
Questions: 60
Test Description
This highly acclaimed personality test assesses your personality based upon the universally accepted methodology of measuring five personality traits - Openness to new Experiences, Conscientiousness, Extraversion, Agreeableness and Neuroticism.
Basic English Test (US)
Duration: 40 minutes
Questions: 40
Test Skills
Articles and conjunctions
Prepositional phrases
Adjectives and adverbs
Pronouns
Verbs and verb tenses
Sentence structure
Here are some of the other categories we cover:
Ready to experience the power of the leading employer testing tool already in use by best companies in the region?
Request a Demo