Bayt.com Infographic: What are the Hiring Practices in the Middle East and North Africa?
Views: 18,429 - Comments: 0
Bookmark this article
Add Your Rating
Poor

Below Average

Average

Above Average

Excellent
February 21, 2012
Interesting data highlights form Bayt.com 'Hiring Practices in the MENA' poll conducted online November 10 - December 30, 2011, with 10,754 respondents from Bahrain, Egypt, Jordan, Kuwait, Lebanon, Morocco, Oman, Pakistan, Qatar, KSA and the UAE.
Poll Highlights:
• 28.8% of employers in the Middle East look for 'hunger, drive and ambition' as the most important factors when making a hiring decision, followed by salary considerations (22.7%) as a close second.
• 67.2% employers don't mind hiring a candidate who has the relevant skills but no direct experience in the company's field.
• The biggest mistake that job-seekers make, according to 21.3% MENA employers, is having poor language on a CV.
• 20% of MENA employers consider poor preparation, prior to interviews, to be the biggest turn-off in potential employees.
Find more facts from this poll on our 'Hiring Practices in the MENA' poll press release.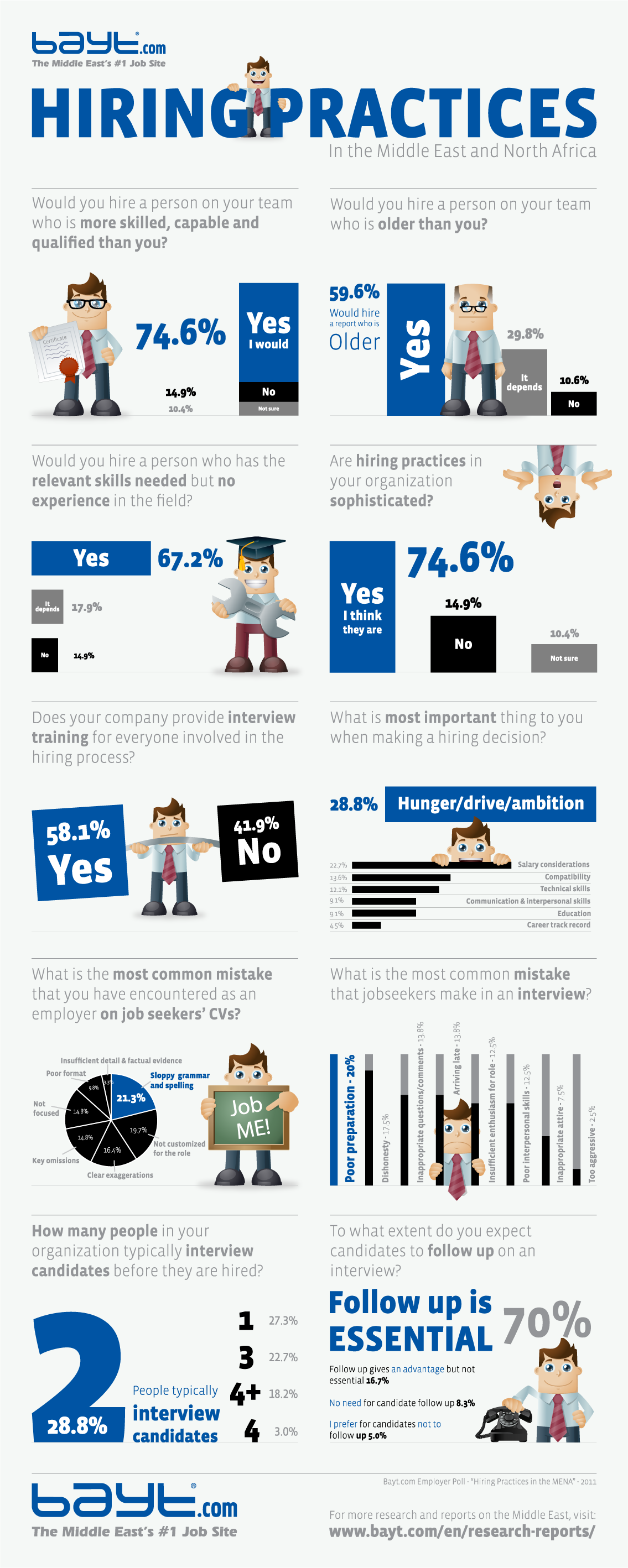 This article and all other intellectual property on Bayt.com is the property of Bayt.com. Reproduction of this article in any form is only permissible with written permission from Bayt.com.
Please login to post a comment.